Call for Consultancy: Baseline and labor market system analysis
Location

Addis Ababa, Ethiopia

Date Posted

August 22, 2020

Category

Consultancy



Job Type

Contract



Currency
ETB
Description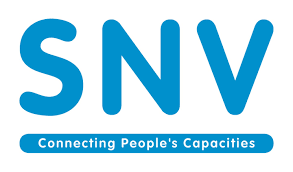 SNV is a not-for-profit international development organization. Founded in the Netherlands 50 years ago, we have built a long-term, local presence in more than 26 of countries in Asia, Africa, and Latin America. Our global team of local and international advisors work with local partners to equip communities, businesses, and organizations with the tools, knowledge and connections they need to increase their incomes and gain access to basic services – empowering them to break the cycle of poverty and guide their own development.
SNV, Netherlands Development Organization, is operating in Ethiopia since the 1970s. Currently, SNV Ethiopia is working in eight regional states and the two city administrations of Ethiopia, providing technical assistance and program implementation in Agriculture, WASH, and Energy Sectors. SNV is an open and learning organization that focuses on improving the lives of Ethiopian through a market based approach inclusive of women and youth. In its new Strategic Plan period (2019 – 2022), SNV will more explicitly aim for systems change including strengthening institutions and kick-starting markets that help many more to escape poverty beyond our projects. For more information on SNV's operations, visit our website: www.snvworld.org.
Realizing Aspiration of youth in Ethiopia through Employment (RAYEE) is a five-year (Nov 2019 to October 2024 Inclusive) youth employment creation project implemented by SNV-Ethiopia and funded by Mastercard Foundation. The overall objective of the project is to secure dignified and fulfilling employment and income for 240,000 youth (of which 70% are women) in the targeted areas of Ethiopia.
Consultancy Objective
The main objective of this Baseline (BL) is to provide a baseline for impact and outcome level indicators as a comparison for final evaluation and assess the labor market where the project is operating.
Job Requirements
The following are key positions required for this consultancy work with qualifications. Other relevant positions and their qualifications are not discussed here and left for the contractor to decide.
Survey Team Leader
A team Leader with the following qualifications;
Postgraduate degree from a recognized university in development studies, project management, project monitoring and evaluation, or other relevant field of study
Prior experience leading at least two large-scale household surveys
Demonstrated expertise in managing budgets, staff, logistics, contracting, and other support staff issues
Strong experience in partnering and interacting with international donors and in-country governmental authorities/agencies
Excellent interpersonal, presentation, and communication skills, and a demonstrated ability to deliver a high-quality product
Prior professional in country experience preferred
Fluency in English is required; fluency in any of the above-mentioned language is an advantage
Senior Survey Specialist
Postgraduate degree from a recognized institution relating to survey methodology, statistics, monitoring and evaluation, or social sciences research
Experience designing and leading the implementation of large-scale, clustered, multistage household surveys
 Experience in developing survey inception reports and work plans, and in managing the administrative, logistical, and budgetary functions of large-scale surveys
Experience in developing, overseeing translations of and pre-testing survey instruments
Experience in developing survey training materials for supervisors and enumerators
Experience in overseeing data collection using mobile and GPS devices
 Expertise in analyzing complex survey data (including calculating sampling weights);
Strong knowledge of statistical software packages (CSPro, SPSS, etc.)
Experience of presenting survey results to high-level project stakeholders
Prior experience with surveys with similar purpose, mode, and populations strongly preferred
Prior professional in country experience preferred
Fluency in English is required; fluency in any of the above-mentioned language is an advantage
List of other expertise required
Market analyst – if this position has experience on labor market, skill market and value chain development will be an added value
 Gender
Labor expert
Youth expert
Applying Instructions
The detailed terms of reference and information on how to apply can be obtained by clicking the following link: https://drive.google.com/file/d/1s6Lt4_K5DxuI_x-JdkzXN9H8Bck-uWDZ/view?usp=sharing. 
Both the technical and financial proposals should be in a separate sealed and stamped envelope by writing the name of the specific assignment.
Technical proposal submissions shall be in hard copy and the soft copy of the proposal should also be in the sealed envelop for ease of review. Soft copies of the technical proposal should be submitted in PDF format using Compact Disc (CD) or USB flash disc inside the sealed envelop.
 Financial proposals submissions shall be in hard copy ONLY.
2% withholding tax will be deducted from the consultant fees at the source and will be paid by SNV – Ethiopia, assuming a TIN number and license can be provided, otherwise 30% withholding tax will be deducted.
Proposals must be received by SNV Addis Ababa office to the address below no later than 5:00 PM on 28 August, 2020.
All submissions should be sent to: SNV Ethiopia, Human Resource Office, Africa Avenue; In front of the Millennium Hall; Next to the new Ethiopian Airlines five-star hotel under construction;  200 meter from the main road at the right side; telephone: +251 (0)11 616 6232
For any clarification and questions use the following email : lendalkachew@snv.org.
SNV Ethiopia reserves the right to accept or reject any or all bids.
WARNING: Do not to pay any money to get a job. Please report fraudulent jobs to info@newjobsethiopia.com