Call for Consultancy: Development of CCS/ICS labeling framework
Location

Addis Ababa, Ethiopia

Date Posted

October 15, 2020

Category

Consultancy



Job Type

Contract



Currency
ETB
Description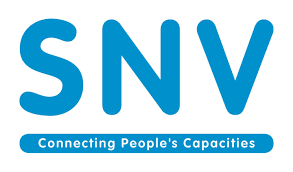 SNV is a not-for-profit international development organization. Founded in the Netherlands 50 years ago, we have built a long-term, local presence in more than 26 of countries in Asia, Africa, and Latin America. Our global team of local and international advisors work with local partners to equip communities, businesses, and organizations with the tools, knowledge and connections they need to increase their incomes and gain access to basic services – empowering them to break the cycle of poverty and guide their own development.
SNV, Netherlands Development Organization, is operating in Ethiopia since the 1970s. Currently, SNV Ethiopia is working in eight regional states and the two city administrations of Ethiopia, providing technical assistance and program implementation in Agriculture, WASH, and Energy Sectors. SNV is an open and learning organization that focuses on improving the lives of Ethiopian through a market based approach inclusive of women and youth. In its new Strategic Plan period (2019 – 2022), SNV will more explicitly aim for systems change including strengthening institutions and kick-starting markets that help many more to escape poverty beyond our projects. For more information on SNV's operations, visit our website: www.snvworld.org.
Reliance on inefficient cookstoves and fuels leads to health (emphysema, cataracts, cancer, heart disease, etc.) and economic burdens that impact women and girls, particularly because of cooking and fuel collection largely remain women's responsibility. The Strengthening Enabling Environment for Clean Cooking Sector II (SEECCS II) project is a component of EnDev III Ethiopia Program and being implemented by SNV in partnership with key stakeholders MoWIE, MEFCC, ESA, etc. to address the problem.
Consultancy Objective
The objective of the consultancy is to develop CCS/ICS labels and labelling framework/mechanism to support the enforcement of the "Clean Cook Stove and Clean Cooking Solution Performance Requirements and Test Methods" ES 6085: 2019 standard by creating a comprehensive knowledge basis on product labelling, enforcement, and assessment on existing energy/similar product labelling in the country and internationally.
Job Requirements
The applicant must be a legally registered Legally registered company or individual consultant/legal expert
A minimum of 10 years' work experience in product standard and labeling development
Demonstrable technical and practical knowledge in the area of S&L development, energy efficiency and standard enforcement.
Applying Instructions
The detailed terms of reference and information on how to apply can be obtained by clicking the following link: https://drive.google.com/file/d/1dPao1yoRBKRpf1rqTz00P1QYJP1fULnr/view?usp=sharing
Both the technical and financial proposals should be in a separate sealed and stamped envelope by writing the name of the specific assignment.
2% withholding tax will be deducted from the consultant fees at the source and will be paid by SNV – Ethiopia, assuming a TIN number and license can be provided.
Proposals must be received by SNV Addis Ababa office to the address below no later than 5:00 PM on 10 November, 2020.
All submissions should be sent to: SNV Ethiopia, Human Resource Office, Africa Avenue; In front of the Millennium Hall; Next to the new Ethiopian Airlines five-star hotel under construction;  200 meter from the main road at the right side; telephone: +251 (0)11 616 6232
For any clarification and questions use the following email : lendalkachew@snv.org.
SNV Ethiopia reserves the right to accept or reject any or all bids.
NB. All submissions shall be in hard copy. Soft copy submission will not be accepted.