Call for Consultancy for Labor Market Assessment
Description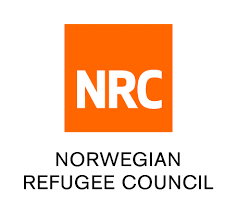 Background and Justification
The Norwegian Refugee Council (NRC) is a non-governmental, international humanitarian organization with over 60 years of experience in helping create a safer and more dignified life for refugees. NRC assists refugees within the sector of Shelter, Education, Livelihoods and food security (LFS), WASH and ICLA in five regions of Ethiopia. NRC Addis Ababa Area office has been assisting urban refugees and vulnerable host community members under three core competencies namely: ICLA, Food security and livelihoods and Education since 2014.
Refugee and host community youths have been receiving short term vocational skills training for the past three years through NRC Addis Ababa Area Office. These trainings focused on hairdressing, food preparation, barberry and tailoring which were delivered in the traditional way.
Digital technologies now underpin effective participation across many aspects of everyday life and work. These skills are fast becoming essential for people to navigate ordinary day-to-day activities such as using a mobile phone to get in touch with a family, using the Internet for remote education classes and to research, prepare and deliver coursework, and acquiring basic skills for staying safe online. Similarly, in the workplace, digital skills are required for an ever-growing number of jobs and a person needs to have a set of basic functional competencies to operate a device or interact with a platform. These can be seen as foundational skills that are required to make use of any technology. Since, NRC is currently advocating for innovative and technology based projects, conducting such kind of assessment is of paramount use. The results of this assessment therefore will be used to inform the design and provision of digital vocational skills training for urban refugees and host community youths.
Objective/Purpose of Assessment
The assessment tries to address the following key questions:
·         What are the basic functional/fundamental digital skills required by youths in Addis Ababa?
·         What are the requirements for entry level digital skills training?
·         What kinds of vocational skills are required for the digital society and digital economy?
·         What are the digital vocational skills provided by the government and private institutions?
·         Are there disparities and inequalities in terms of men/women's digital skill competencies and preferences?
·         What level of education or numeracy and literacy skill is required to acquire digital vocational skills?
·         What are the gaps and opportunities to support skills development and decent job creation in the digital economy for young people, including refugees and host community members?
·         Are there adequate digital skills training opportunities available as well as opportunities for job creation through digital entrepreneurship, remote work through digital platforms and the creation of digital related jobs by employers in the ICT sector for refugees and host community youths in Addis Ababa?
·         What are the three main economic sectors that currently require digital vocational skills?
·         What are the current digital vocational skill needs and gaps?
·         Identify future digital vocational skills requirements?
Job Requirements
·         Post-graduate qualification in a relevant field (social science, ICT, social policy, economics, development studies, etc.).
·         10 years of progressive experience in social and economic research, including labour markets, digital economy, ICT etc.
·         Awareness of the context and digital trends in Ethiopia as well as Ethiopia's laws and policies guiding the digital economy.
·         Knowledge and understanding of global economic and digital trends influencing different economic sectors.
·         Exceptional organizational and communication skills, ability to work independently in order to meet deadlines.
·         Excellent English drafting skills and communication skills.
Applying Instructions
BIDDING DOCUMENTS
The TOR documents will provide all relevant information in detail, specifications, quantities, delivery location, date, time, and place for the submission of the Tender, and can be obtained either From the NRC website: https://www.nrc.no/procurement/ Or bidders can pick-up in person the RFQ documents from Logistics Department from Monday to Friday 08:30 to 15:00 at the following locations:
·         Addis Ababa Country Office –  2nd   Floor, Adika Building, Woreda 03, Bole Sub-city, Addis Ababa until February 28
·         Addis Ababa Country Office _ Bole Road Issac Tower 3rd floor from March 1 till March 8th 2021
Closing date for submitting the bid is  March 8th  2021 at 16:30. All times are local and follow the Gregorian calendar. All bids submitted after that date will be rejected.
TENDER PROCESS.
All interested and eligible firms are requested to submit their offers by hand and not by email in sealed envelopes to the address specified in the tender pack. Submissions can be made by DHL or any other express courier. Note that all bidders are required to sign a bid submission register upon submission. The register can be signed by a company representative or courier. Enquiries need to be made in writing via email et.tenders@nrc.no
For detailed ToR please visit this Link
WARNING: Do not to pay any money to get a job. Please report fraudulent jobs to info@newjobsethiopia.com