Call for Consultancy Service
Location

Addis Ababa, Ethiopia

Date Posted

January 17, 2020

Category

Consultancy



Job Type

Contract



Currency
ETB
Description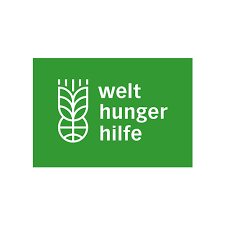 TERM OF REFERENCE TO CONDUCT FEASIBILITY STUDY and RESHAPING OF THE PROPOSAL for a project entitled: "Strengthening Civil Societies in Afar region for a better participation and influence development policies and strategies in the region"
1.   Background/ Introduction about Welthungerhilfe
Welthungerhilfe (WHH) is a German based, non-profit making; non-aligned international NGO that was established in Germany in 1962. WHH has been working in Ethiopia since 1972. Initially the main focus was on emergency aid against famine and has evolved to focus on the long-term goals of food & nutrition security and providing sustainable and long-lasting solutions to end poverty and hunger.
In Ethiopia, Welthungerhilfe works in Afar, Amhara and Oromiya Regions in close cooperation with the government, national and international NGOs and the target community. The country program focuses on the sectors of Agriculture, Environment, WASH, Nutrition promotion, and Economic development. Due emphasis is given to keep maximum complementarity between sectors to bring an impact on the food and nutrition security status of target households. Welthungerhilfe, in addition, works on Emergency response and follows the principle of linking relief services with rehabilitation and development. Civil Society Empowerment is at the center of our action; thus, we mainly implement our program with local NGOs.
We work with the financial support obtained mainly from the German Government (BMZ, German Ministry of Foreign Affairs and GIZ), the German social enterprises (Viva Con Agua, Coffee Circle) and the German public. But, also EC, SDC, DFID and OCHA are our Donors' base.
 2.   Purpose, objective and Task of the Consultancy
Welthungerhilfe in cooperation with program partners in Afar (Afar Pastoralist Development Association /APDA/, Action for Integrated and Sustainable Development Association /AISDA/, and Friendship Support Association /FSA/) submitted a project idea for BMZ 2020 funding cycle and the idea has got acceptance by BMZ. The project – Strengthening Civil Societies in Afar (SCSiA) - focuses on capacity development of the program partners, local Government structures and the local community so that they collaborate each other and better play their intended role in improving the food and nutrition situation of the project target people. The proposed project will be implemented in three districts of Zone-4 in Afar region – namely; Awra, Gulina and Terru at a total cost of EURO 2.22 million over a period of 32 months, starting Sept-2020.
The main purpose of this assignment is, therefore, to do a thorough analysis of the proposed actions and evaluate their feasibility for realization taking in to account the given resources and reality on the ground. The consultant is also expected to propose alternative feasible action/s and revise narrative and financial proposal based on the recommendation of the feasibility assessment.
Specific objectives of the assignment include:
·         Context and problem analysis
·         Program partners' analysis (capacity, commitment, relationship with the target group/ stakeholders, capacity building needs, …)
·         Target group and stakeholder analysis including participatory social network, priorities and values mapping
·         Identifying and listing out ongoing programs (state, private or none-state actors) in the region and target districts in the sectors of food and nutrition security, WASH, safety net and resilience building.
·         Map out the ongoing (ETH-1145) and current (ETH-1171) program target areas, make a clear distinction and analyze potential security threats and highlight it in the report.
·         Assessment of the planned project based on OECD/DAC criteria
§  Relevance: Are the planned project activities appropriate for addressing the problem?
§  Effectiveness: What is the most suitable project approach to achieving the objectives?
§  Efficiency: Can the objectives be achieved in an economically efficient way through the planned project?
§  Significance / overarching development impact: Will the project help achieve broader development impacts?
§  Sustainability: Will the positive impact last after the project has been completed (without further external support)?
·         Based on the findings of the feasibility study amend the project proposal and align it to the study recommendation.
 3.   Documents for consultation
 The following important documents are attached for better understanding and smooth facilitation of the consultancy work:
·         The project idea/ concept-note
·         Donor Templates for feasibility study report and guideline
·         Donor Templates for narrative and financial proposals
In addition, when the consultant engages in the actual work we will provide:
·         Draft result chain
·         Assessment report done by the partners
·         WHH partner assessment
·         Relevant WHH Minimum Requirements and Sector Guidelines (SNFS Orientation Framework, Minimum Requirements M&E, success indicators etc.)
·         Proposal Booster (pre-formulated text modules) for some chapters of the proposal and
 4.   Timeframe of Consultancy
| | | |
| --- | --- | --- |
| Description of main activity | date | days |
| Briefing / Kick off Meeting | 27.01.2020 | 1 |
| Preparation Phase | 28.01.2020 – 01.02.2020 | 5 |
| Field mission including two travel days | 02.02.2020 - 9.02.2020 | 8 |
| Data analysis and drafting feasibility report | 10.02.2020 - 16.02.2020 | 7 |
| Delivery date of Draft feasibility report | 17.02.2020 |   |
| Feasibility debriefing meeting at WHH Addis Office | 20.02.2020 | 1 |
| Comment incorporation and amendment of the proposal to align with the feasibility assessment findings | 21.02.2020 -1.03.2020 | 10 |
| Delivery Proposal Final Draft | 02.03.2020 | |
| Proposal debriefing meeting at WHH Addis Office (feedback loop with WHH ETH and partners) | 03.03.2020 | 1 |
| Comment incorporation and Work on final refinement of the proposal | 04.03.2020 -06.03.2020 | 3 |
| Delivery of Final proposal and feasibility study report | 07.03.2020 | |
| Total Duration | 27.01.2020 – 07.03.2020 | 36 |
 Please note that the consultant must be available for any clarification and amendments of the proposal that might be needed after it has been submitted to the Donor.
5.   Results / Outputs of the Consultancy
A completed, comprehensive and quality Full Proposal aligned to the feasibility assessment findings comprising of:
1.    Proposal Narrative
2.    Budget summary and detail
3.    Log-frame
4.    Workplan
5.    M&E Plan and
6.    Feasibility study report
 6.   Lines of Communication:
The consultant will report to the WHH Head of Program/Tiringo Kinfegabriel/E-MAIL: tiringo.kgabriel@welthungerhilfe.de and will work closely with the Proposal Development Team and relevant staff from the program partner organization (APDA, AISDA and FSA) and WHH.
Job Requirements
Profile of the Consultant
·         Advanced university degree (masters or equivalent) in international development and/or agriculture, nutrition, food security, or another required field.
·         Minimum 10 years of relevant working experience in the field of international development and food and nutrition security / or another required field
·         demonstrated past experience in developing winning proposals together with feasibility assessment for institutional donors, preferably the BMZ.
·         Strong proposal writing and programme design skills, including capacity to prepare logical, coherent, and consistent documents including log frames, budgets etc.
·         Working experience in Afar region and/ or otherwise demonstrated knowledge of similar context
·         Ability to work efficiently and effectively with project members in various locations and from multiple organizations, including remotely writing and revising proposal documents.
·         Commendable English language skill.
Please note that:
WHH/ partners will avail vehicle for the field assessment including travel between Addis and the project site.
The applicant is expected to show all costs related to this assignment including taxes, according to the rules and regulations of Inland Revenue Authority of Ethiopia.
The applicant is expected to accompany the financial offer with 2% bid security of the total cost proposed for the work in the form of CPO valid for 1 monthThe Applicant is expected to submit all necessary legal documents, such as:
·         Business Registration certificate
·         Business Work Permit certificate for this specific assignment
·         TIN number certificate
·         VAT Registration certificate
·         Tax Clearance certificate
Applying Instructions
Interested candidates should send their financial proposal together with CV(s) of key person (s) to be involved at any stage of the assignment with respective roles and tasks of all those involved and precise technical proposal (max 10 pages), detailing the firms/ individual suitability for and methodological approaches planned to apply in the assessment in a sealed envelope to our office – located on bole-tele road behind telecommunication building not later than 22.01.2020 @5:00pm.
For more information, please contact tiringo.kgabriel@welthungerhilfe.de no later than 21.01.2020.
WARNING: Do not to pay any money to get a job. Please report fraudulent jobs to info@newjobsethiopia.com