CALL FOR CONSULTANCY: SUB-GRANT GUIDELINE DEVELOPMENT
Location

Addis Ababa, Ethiopia

Date Posted

September 30, 2021

Category

Consultancy



Job Type

Contract



Currency
ETB
Description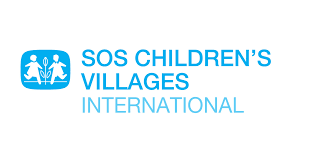 Background and Context
SOS Children's Villages Ethiopia is an International Non-governmental organization and a member of SOS Children's Villages International Federation. We started our humanitarian work in Ethiopia with the opening of our first Village in Mekelle, Northern part of Ethiopia in 1974. Since then, we have expanded our programs to different regions where there are significant needs for intervention and where we believe we can work in partnership with all relevant actors to bring sustainable positive outcomes for children's and young people.
Today, we have grown significantly to meet the persistent challenges that confront Ethiopian children who have lost parental care and those that are at risk of losing their parental care. Working in close collaboration with international donors, local government and community based organizations across seven program locations; we aspire that every child grows up with love, respect and security.
SOSCV's strategic focus is stimulating financial sector development by partnering with community-based financial institutions and other stakeholders to increase access to and use of financial services. SOSCV's economic empowerment strategy uses SACCOs to contribute to serve as an entry point for socio-economic development of the poorest members of the Ethiopian population.
Objective
The main objective of the study is to generate information that would enable mandated authorities to feel confident with the decisions to be taken in terms of the way forward with the enterprise.
Scope of the Study and Expected Deliverable
The scope of this Sub Grant Guideline development services will cover the SOS Children's Villages Ethiopia. The consultancy service activity and deliverables of work shall cover the following three major phases /categories, and detail activities as follows;
Phase 1: Gap analysis or brief assessment on SOS CVE existing experience with regard to Sub-grant management
Phase 2: Preparation of compressive sub grant Guideline
Phase 3: Validation of sub grant Guideline.
Job Requirements
The must haves
The consultancy service will ideally be conducted by team of professional consultants, which are expected to demonstrate strong credential in financial Guideline and sub-grant Guideline development for International Non-Governmental Organization.
The team should consist of
at least one chief consultant or senior level professional expert/expert knowledge on grant management
minimum of 10 years of experience in the areas of finance management, financial consultancy, audit, accounting etc.
Applying Instructions
Interested and eligible individual consultants/ consulting firms who would like to apply for the consultancy work can access the detailed Terms of Reference form the link here and should submit hard copies of their technical and financial proposal in a separate sealed envelope up to October 5th 2021 before 5:00 PM by the following address only on working days (Monday-Friday)
SOS Children's Villages Ethiopia,
Bole Sub City, Kebele 03/05, Namibia Street, House No 2/229
On the way from Atlas Hotel to Tele Medihanialem or Edna Mall in front of Mado Hotel
Tel: +251-116-611706
Addis Abeba, Ethiopia
The application should include:
Declaration that the professional services provider understands and is qualified and prepared to perform work as detailed in the scope and deliverables job of the work.
Overview of the Company profile and experience. Include specific reference, if any, to where similar SUB GRANT MANAGEMENT Guideline HAS BEEN DONE OR IS CURRENTLY BEING DONE. Reference to specific experience with development of financial Guideline or Sub Grant Guideline done by the firm elsewhere.
Brief curriculum vitae of key personnel that will carry out work as detailed in task and activities.
A detailed proposal covering the desired objectives set out above.
Confirmation of the output that will be delivered by the service provider, scope of the work requested in this TOR.
Separate financial proposal
NB. All submissions shall be in hard copy. Soft copy submission will not be accepted.
Declaration:
SOS CV Ethiopia reserves the right to fully or partially cancel this call for proposal.
WARNING: Do not to pay any money to get a job. Please report fraudulent jobs to info@newjobsethiopia.com