CALL FOR CONSULTANCY: TO STUDY THE SUCCESS, CHALLENGES AND PROSPECTS OF SOS HERMANN GMEINER SCHOOLS
Location

Addis Ababa, Ethiopia

Date Posted

September 29, 2021

Category

Consultancy



Job Type

Contract



Currency
ETB
Description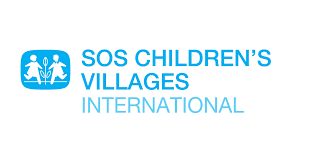 Background and Context
SOS Children's Villages Ethiopia is a non-governmental, non-political, non-denominational charitable child welfare organization and a member of SOS Children's Villages International Federation. We started our humanitarian work in Ethiopia with the opening of our first Village in Mekelle, Northern part of Ethiopia in 1974. Since then, we have expanded our programs to different regions where there are significant needs for intervention and where we believe we can work in partnership with all relevant actors to bring sustainable positive outcomes for children's and young people.
SOS Children's Villages Ethiopia established as Income Generating Activity (IGA) in accordance with the Proclamation for the Registration and Regulation of Charities and Societies (Proclamation No. 621/2009) and as commercial enterprise in accordance with Ethiopian Trade Law. The 'enterprise' is legally registered and issued Commercial Registration and Business License in accordance with Commercial Registration and Business License Proclamation No. 686/2010 with FDRE Ministry of Trade and ANRS Trade, Industry and Market Development Bureau. The enterprise is currently known by its Trade Name "SOS Hermann Gmeiner School" and is identified by its Business License No. AM/BD/14/673/6327440/2009.
SOS Kindergartens and SOS Hermann Gmeiner Schools were initially established as affiliated facilities to SOS Children's Villages Ethiopia to provide formal education to children drawn from SOS Family Care and the surrounding community. With the exception of few scholarship holders, majority of the students were paying tuition fee which was not more than 50 percent of the cost of education services. Later on with the change in the legal and funding stream, these educational establishments were transformed into a business entity.
Currently the enterprise is actively operating in Bahir Dar, Harar, Hawassa and Jimma with a total student population of over 5,900 and over 300 indefinite contract employees. The enterprise has undertaken tremendous changes in business processes and organizational structure in order to respond to sustainability requirements and aspired objectives.
The primary purpose of this ToR (Terms of Reference) is to provide to consultants clear terms for the execution of the envisioned study.  Thus, the ToR sets out guidelines and parameters for the consultant to ensure that the objectives, scope/ parameters, and deliverables of the study are clear.
Objective
The main objective of the study is to generate information that would enable mandated authorities to feel confident with the decisions to be taken in terms of the way forward with the enterprise.
Scope of the Study
Designing the methodology of the study, collecting data/ information from Hermann Gmeiner Schools and Kindergartens in Hawassa, Harar, Bahir Dar and Jimma and analyzing it to arrive at a conclusion
Evaluating how far the objectives of the enterprise ( SOS HGSs) are achieved
Identifying factors/ challenges that hindered/ delayed the success of the enterprise
Providing feasible recommendation on the future of the enterprise
Expected Deliverable
Inception report that details the understanding of the assignment, study design, approaches and methods to be employed and tools and techniques to administer
Clear work plan that details the activity schedule and deliverables
A draft study report (electronic copy) with all validated data and data collection tools
Data and draft report validation workshop
Final study report in English (all  both in printed and electronic copy that incorporated feedback from the data validation and draft report presentation workshops
Duration/Time Frame
The expected duration of the assignment is 60 consecutive days from the date the  agreement is signed between the contracting parties. The total work period can be broken down into preparation period, data collection period, analysis and report writing.  The consultant is expected to allot a total of 8 days to study facilitating teams to provide feedback on data quality and draft report.   
Job Requirements
The must haves
The consultant carrying out this assignment should generally have a thorough understanding of the education sector in Ethiopia, CSO's operating environment, trade laws/ commercial codes of Ethiopia and SOS CVE.
This understanding of the study environment should be substantiated by:
Educational credentials of study team members and team compositions from diversified field of study/ discipline
Certification of experience and exposure of study team members in research and study of similar situations
A social science background, e.g. higher education (MA, PhD) in development, education, psychology, Business Enterprises or related field with at least 5 years of practical experience of each team member is required.
Applying Instructions
Interested and eligible individual consultants/ consulting firms who would like to apply for the consultancy work are first required collect the TOR from the below address starting from September 28, 2021 and should submit hard copies of their technical and financial proposal in a separate sealed envelope up to October 5th 2021 before 5:00 PM by the following address only on working days (Monday-Friday)
SOS Children's Villages Ethiopia,
Bole Sub City, Kebele 03/05, Namibia Street, House No 2/229
On the way from Atlas Hotel to Tele Medihanialem or Edna Mall in front of Mado Hotel
Tel: +251-116-611706
Addis Abeba, Ethiopia
The application should include:
Cover letter:  a cover letter with a maximum of one page outlining the suitability of the consulting firm/ individual consultant to the assignment, introducing the consulting firm/ consultant with an expression of commitment to carry out the work as described in this TOR
Technical proposal: - The technical proposal basically should include the understanding of the ToR, detailed proposal on the methodology to be used for the development of the manual, work plan, and accompanied by individual CVs and profile of the firm.
Financial Proposal: - This includes the total financial requirement to carry out the consultancy work including the detail break down of costs
Renewed license (if a consulting firm) and TIN
NB. All submissions shall be in hard copy. Soft copy submission will not be accepted.
Declaration:
SOS CV Ethiopia reserves the right to fully or partially cancel this call for proposal.
WARNING: Do not to pay any money to get a job. Please report fraudulent jobs to info@newjobsethiopia.com