CALL FOR CONSULTANT COMMUNITY-LED TOTAL SANITATION AND HYGIENE (CLTSH) TRAINING AND ESTABLISHING BASELINE
Location

Addis Ababa, Ethiopia

Date Posted

June 14, 2021

Category

Construction



Job Type

Contract



Currency
ETB
Description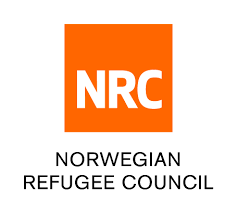 CALL FOR CONSULTANT COMMUNITY-LED TOTAL SANITATION AND HYGIENE (CLTSH) TRAINING AND ESTABLISHING BASELINE
1.      Project Background
This project aims at improving sustained, equitable access to safe water, sanitation and hygiene practices in four zones; Fafan, Sitti, Dollo and Liben in the Somali region, Ethiopia. Accessing WASH facilities remain a protection issue in IDP site settlements, which places certain people at a higher risk of violence, in particular women, children, elderly, and people with special needs. Additionally, Open defecation is also rampant in most parts of the Somali region and poor hygiene practices leading to the occasional outbreak of diseases. Traditional hygiene promotion & latrine construction strategies have not significantly solved this. The project aims to improve access to sanitation and adoption of positive hygiene practices through use of Community Led- Total Sanitation and Hygiene (CLTSH). There has been significant improvement since 2000 to 2017 in terms of open defecation in Ethiopia, reducing from 79% to 22%[1]. In rural areas, where this projects targets there was an improvement from 89% to 27% in the same period but basic sanitation only improved from 0.22% to 0.37%. This shows need for concerted efforts in tackling access to sanitation.
In order to address the above needs, NRC plans to implement a robust CLTSH programme in operation zones of Dollo, Fafan, Sitti and Liben in Somali region. The implementation will begin by establishing a baseline for open defecation, latrine use and coverage as well as hygiene practices in the target zones. Staff, local authorities and stakeholders in the operation zones will be trained and equipped with skills to effectively implement, monitor and evaluate the progress.
This implementation will further maximize community influence on and acceptance of WASH facilities and services. The public health promotion activities include latrine construction through the national CLTSH approach by triggering villages to construct, use and maintain their own latrines, which will lead to attain ODF villages and kebeles among both the host communities and IDPs, raising community's awareness on WASH related public health risks (AWD and COVID-19) and building capacity of community and government staff .Whilst ODF in a community can be achieved in a matter of months, long term sustainability of the status will need to be ensured through regular follow-up by health extension staff. NRC will conduct willingness and ability to construct own latrines with no subsidy in the target kebeles and only the vulnerable established by this study will be supported with cash grant to support in construction.
2.      Objectives
The main objective of this task is to instil knowledge and skills to NRC staff and local authorities on how to implement, monitor, declare open defecation free (ODF) and evaluate CLTSH tool in NRC operation areas.
The main objectives of the baseline survey are the following ones:
To undertake training of NRC staff, local authorities and selected NGO staff
To conduct baseline of open defecation, latrine use and coverage in selected kebeles in each zone
To conduct willingness and ability to construct own latrines without any subsidy in selected kebeles
To undertake triggering in at least 1 Kebele in each woreda
3.      Scope of the baseline study
The scope of the works will be conducting CLTSH trainings for NRC and local authorities in different zones where NRC operates. This will be in Fafan (Babile), Sitti (Mieso), and Liben (Dollo, Gorobaqasa) zones. The trainings will be conducted face to face and including triggering in one of the NRC selected Kebele for practice in each of the zones. The scope will also involve obtaining a baseline of status of Open defecation (OD) which will be used to assess the progress of the selected kebeles towards becoming Open Defecation Free (ODF). The baseline should also include the willingness and ability of the beneficiaries to construct own latrines and communal latrines alongside the main roads to prevent travellers from practicing of open defecation without any subsidies. In addition, social, economic, technical, cultural, gender or other factors which can influence the success or failure of the approach.
[1] Joint Monitoring Programme Report 2017  (UNICEF and WHO)
Job Requirements
Applying Instructions
Consultants can pick-up in person the TOR documents from Logistics Department from Monday to Friday 08:30 to 16:00 at the following locations: Addis Ababa Country Office – 3rd Floor, Isaac Tower, Airport Road, Bole Japan, Addis Ababa: or NRC website https://www.nrc.no/procurement/
Deadline for submission of quotations is 30 June 2021 before 16:30
WARNING: Do not to pay any money to get a job. Please report fraudulent jobs to info@newjobsethiopia.com