CALL FOR CONSULTANT DIGITIZATION OF TVET CURRICULAR IN GAMBELLA
Location

Addis Ababa, Ethiopia

Date Posted

June 14, 2021

Category

Construction



Job Type

Contract



Currency
ETB
Description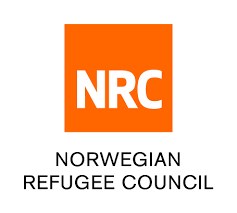 BACKGROUND
The Norwegian Refugee Council (NRC) is an international, humanitarian, non-profit, non-governmental organization that provides assistance, protection and durable solutions to refugees and internally displaced persons worldwide. NRC is providing Shelter, Education, Information, Counselling and Legal Assistance (ICLA), Water and Sanitation Health (WASH),  Food Security and Livelihoods (LFS) and Child Protection services to the refugees, host community, Internally Displaced Persons (IDPs) and returnees in different parts of Ethiopia, namely, Dollo Ado, Assosa, Shire, Jijiga, Gambella, Addis Ababa and Bule Hora in collaboration with the Ethiopian Government through Administration for Agency for Refugees and Returnees Affairs (ARRA), United Nations High Commissioner for Refugees (UNHCR) and Disaster Risk Management Commission (DRMC). NRC Ethiopia started its support for the Sudanese, South Sudanese and other refugees from the great lake regions in Assosa in 2012. Since then, NRC Assosa has been providing the following services; Shelter constructions, Technical and Vocational Education and Training (TVET), AEP, LFS, WASH and ICLA in Bombasi, Sherkole, Tonog and Tsore refugee camps found in Benishamgul Gumuz region regional state. Recently, the NRC Shire area office expanded its operations conflicted affected areas of Benishamgul Gumuz and Amhara regions.
NRC YET is a short term market oriented 4 to 6 month certified vocational skill training program, followed by a post course livelihood support including cash transfer/startup kit provision for business startup. The program targets youth affected by displacement aged from 15-24. The main focus of this skill transfer is to help vulnerable refugee and host community youth to use the skills gained inside the camp as well as outside of the camp as they go back home or anywhere outside of the refugee camp and create opportunities for engagement in livelihoods improvement through engagement in small enterprises immediately after graduation. YET places emphasis on the integration of the following;
 Literacy: Functional literacy and numeracy is one of the basic areas to be covered for all groups of learners as a prerequisite for engagement in likelihoods improvement activities and enhanced opportunities for self‐reliance.
Life Skills: Supportive courses which include personal development skills of critical thinking, reproductive health and HIV prevention have to be provided with systematic integration to awareness and skills for peaceful living, peace as well as job preparation and business management skills, with is the major goal of trainings for livelihoods improvement and self‐reliance.
Vocational Skills: The vocational skills component of the YET package has two parts namely; preparation/skills development for jobs or livelihoods opportunities and start‐up packages for income generation activities. The vocational skills development trainings aim at enabling young people to develop skills suited to available market work opportunities and providing the opportunity for youth to successfully pursue small scale income generating activities. Diversification of the number of skills based on thorough market assessment is expected to help avoid market saturation and graduates to get benefit through engagement in various options for livelihoods improvement. The main areas covered under vocational skills training among others include Basic ICT Skills, Carpentry & Masonry, Metal Fabrication & Assembly, Catering & Food Preparation, Leather Products Making, Basic Agriculture and Radio & Electronics repair and Laundry Soap Making. The trainings benefit both refugee and host community youth in the region.
SCOPE OF WORK OF THE CONSULTANCY
The main purpose of this consultancy service is to review and transform existing paper-based VST curricular into digital versions that can be accessed through mobile phones, computers and Tablets. The curricular to be adapted include; Basic ICT Skills, Carpentry & Masonry, Metal Fabrication & Assembly, Catering & Food Preparation, Leather Products Making, Basic Agriculture and Radio & Electronics repair and Laundry Soap Making.
The detailed SOW includes;
Convert the original paper document into electronic/digital formats using effective, cost efficient, and technologically advanced document digitization solution.
The digitized document must be able to integrate with the existing document management system of the Department without using any third party software.
The system should have no limit in creation of folders and sub folders and it should have a public repository where users can only view the uploaded/created record in assigned public folder.
The system should be accessible in web browser and can support multiple platforms such as Internet Explorer, Google Chrome, Mozilla Firefox.
The system should be in open source programming language using a Service Oriented Architecture (SOA).
The system should be in Bootstrap template and responsive view from desktop, tablet and mobile.
Recovery of password should be done by the assigned administrator using administration panel.
Idle time of 30 minutes should automatically log out and Only alpha and numeric keys are allowed in username and password field.
Content of the digitized document must be searchable (within the digitized documents) and shall display search output. And digitized document can be linked into the records on Case Management.
The consultancy service provider shall provide highly technical personnel  a comprehensive training on utilizing of digitilized  documents to ensure continuity of operation, maintenance and proper technology transfer and provide a backup and recovery mechanism for the digitized documents.
Digital Images can be viewed and printed using standard PC,Tablet and Printer and uploading of digitized records into a defined storage area.
The service provider shall document detailed procedures/techniques in identifying system security risks and breach and how such shall be handled.
Applying Instructions
Consultants can pick-up in person the TOR documents from Logistics Department from Monday to Friday 08:30 to 16:00 at the following locations: Addis Ababa Country Office – 3rd Floor, Isaac Tower, Airport Road, Bole Japan, Addis Ababa: or NRC website https://www.nrc.no/procurement/
Deadline for submission of quotations is 30 June 2021 before 16:30
WARNING: Do not to pay any money to get a job. Please report fraudulent jobs to info@newjobsethiopia.com