Call for Contruction to Setup of Water Tanks to Harvest Rain Water for Micro Drip Irrigation systems
Description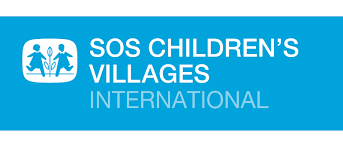 Background and Context
SOS Children's Villages Ethiopia (SOSCVE) is a non-governmental, non-political and not-for-profit organization and is registered as an international, locally active organization. SOS Ethiopia is an active member of the international umbrella organization of SOS-Kinderdorf International, based in Innsbruck, Austria. SOS Children's Villages in Ethiopia has been active in the country since 1974. Currently, SOS Children's Villages in Ethiopia operates nationwide at seven program locations (Mekelle, Harar, Addis Ababa, Hawassa, Bahir Dar, Gode and Jimma). Its mission is to build families for children in need, help them shape their own futures and share in the development of their communities.
Everything we do is based on the best interest of the child. We help vulnerable families care for their children, and we work to prevent the breakdown of families. When children lose their own families parental care, we provide quality alternative care in SOS families or SOS supported kinship/foster care. We support young people in their efforts to become independent adults and succeed in life. We partner with donors, communities, governments and other organizations to reach the children who need support, when emergencies strike, we focus on providing humanitarian assistance, care and protection for children and families in coordination with the government and other relief agencies. We continuously measure the impact of our program.
Currently reaching thousands of vulnerable children, youth and families, including in the sectors of alternative childcare program, community-based family strengthening programme, education and training program, and emergency interventions.
With the intention of reaching more vulnerable children and community groups and to contribute to climate change adaptation in four government schools (Deyea, Deyea Debeso, Welargi and Anole primary schools) of  Hetossa district, Arsi zone, Oromia Regional State, SOS Children's Villages Ethiopia -Addis Ababa Program Location has launched a green project in the fiscal year 2020.
The proposed project will benefit 2885 children, teachers and school administrators in the four-targeted schools. It is believed to help  the target schools to set up and run a school community-led environmental programme, supporting the school community to lead projects such as drip irrigation based school gardening and encouraging & helping to inspire the schools and  the nearby community to go green. The project has the objective of introducing Innovative water conservation and harvesting (including. appropriate irrigation systems) in the four partner schools found in Hetossa district.
General Objective
The overall objective of the work is to set up water tanks (Horizontal, plastic water tanks  of 10,000 liters, each) linked to roof top rain harvest and the existing water pipelines, incorporating hand wash facilities apart from extending it to school gardens using micro-drip irrigation systems in the premises of the four partner schools.
Specific Objective
The specific objectives of the work is to:
Setup plastic water tank (10,000 liters) with seat and link it both to roof top rainwater harvest and existing water pipelines.
Set up roof rain harvest with gutters linked to the plastic water tank (10,000 liters).
Set up micro drip irrigation systems with hand wash facility.
Construct chain link fencing fixed to 2000mm long angle iron poles 4mm thick spaced every 1500mm around the identified garden areas in the respective schools.
Scope of work:
The work includes the following in the premises of the four partner schools:
Construction of water tanks seats
Supply and installation of gutter and down pipe
Supply and installation of plastic water tanks and hand wash facility
Supply and fixing of complete set of micro-drip irrigation system including accessories and covering 10*20m2 area of land
Construction of fence around the identified four garden areas in the respective four partner schools.
Job Requirements
Required Skills, Qualifications and Experiences of the Consultant  firm
The contractor should have a thorough understanding of the tools and techniques of Rooftop water harvesting and drip irrigation in home/school/community garden conditions in drought prone areas. The firm should have proven competence and experience on the setup of water tanks linked with pipeline and with a Roof to harvest Rainwater for Micro drip Irrigation systems at community or school level. A plant science/agronomy background, e.g. higher education (MA, PhD) in environment and soil management, development,  hydrology , agricultural economics and engineering, , or related field with at least 5 years of practical experience of each team member is required.
The contractor must have the following qualification and competencies. The contractor should:
Have at least Grade 7 contractor license
Have good understanding and experience of Rooftop water collection, drip irrigation in home/school/community garden conditions in drought prone areas.
Have proven experience of design and set up of water Tanks Linked with pipeline and Roof Rain Harvest for Micro drip Irrigation systems
Applying Instructions
Interested and qualified contractors are required to collect the bid document from:
1.SOS CVE National Office located in Atlas in front of Grace Plaza
2. SOS CVE Addis Ababa Program located in Bisrate Gebriel in front of Lafto Mall
3. Eteya project office
Starting from June 23 – 30, 2020 in the working days from 8:00 AM-5:00PM.
Therefore, technical and financial proposals should be submitted on or before June 30, 2020 until 5:00PM.
Please, enclose the proposal in an envelope, do seal and mark it with " Construction work-  Set up of Water Tanks Linked with pipeline and Roof Rain Harvest for Micro drip Irrigation systems " and submit to:
 Contact
SOS Children's Villages Ethiopia
Tel.    +251  6 61 16 55                                                                       or
SOS Children's Village Addis Ababa Program Location
Tel.:       +251  3710596                                                                   or
Tulumoye project office (in the district Teachers 'Association office compound) Eteya
Tel. +251 022 33 5 0894
WARNING: Do not to pay any money to get a job. Please report fraudulent jobs to info@newjobsethiopia.com