Description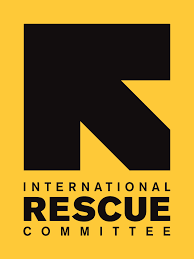 ORGANIZATIONAL DESCRIPTION:
The International Rescue Committee (IRC) is one of the largest humanitarian agencies in the world, providing relief, rehabilitation and post-conflict reconstruction support to victims of oppression and violent conflict. IRC works to address both the immediate, life-saving needs of conflict affected people in an emergency and the reconstruction needs in post conflict societies. IRC is committed to a culture of bold leadership, innovation in all aspects of our work, creative partnerships and thorough accountability to those we serve.
Summary of duties and responsibilities
Under the direct supervision of the Field Coordinator, the Camp Manger is responsible for overall management of all IRC programs at Sherkole and Tsore refugee camp(s). The position holder service as IRC representative in Sherole and Tsore refugee camps, upholding the mission, directive and policies of IRC. The camp manager is focal person for safety and security of IRC staffs and assets at Sherkole and Tsore refugee camps.
Detailed Responsibilities and Tasks
Operations:
  Supply chain
Ensure camp level procurement system that aligns with IRC and donor protocols. This involves effective communication and working relations with technical program managers, support sector heads and Field Coordinator to ensure planned and timely procurements and payments.
Ensure the logistics team works with procurement plans (monthly, quarterly), and authorized and ATC cleared suppliers.
Approve Purchase Requests (PRs) for all camp programs as per the authority threshold and review those PRs beyond the authority threshold prior to Field Coordinator approval.
Verify/approve all camp-based payments /purchase requests regarding daily laborers or monthly incentives, etc. for the camp within the given threshold.
Supervise camp level warehouse management (using warehouse monitoring tools), control and use of IRC supplies and assets, and report to field office regarding any misuse, theft or damage to IRC properties.
Approve store release (SRs) for all camp programs as per IRC warehouse management protocols.
Conduct monthly spot checks and ensure quarterly spot checks by staff from responsible sectors.
In collaboration with the supply chain team and program managers, ensure planned and reasonable allocation of IRC resources (facilities, equipment, vehicles) and also ensure that supply chain team maintains operations and maintenance protocols.
Jointly with supply chain team and program managers, ensure the conduct and documentation of asset/equipment survey as per set timelines; submit asset disposal and stock adjustment plans to the field office.
Conduct monthly, semiannual and annual inventories as directed by the Field Coordinator.
Human Resource Management
Assist the field office in making sure that IRC personnel policy, IRC refugee staff policy and IRC required reporting policies (MRPs) are respected and practiced in accordance with police in close collaboration with field SMT.
Line-manage camps-based sector staff and ensure all staffs performance objectives are set timely and staffs have clear understanding about their roles and responsibilities.
Maintain system and IRC standard methodologies for regular staff performance evaluation and assist the office in developing a framework for staff career development (mentor and training).
Ensure camp based staffs are deployed in a timely manner by applying standard procedures for staff recruitment.
Provide counseling and support in resolution of employee workplace quarrel. Propose and/or take corrective measures within IRC's personnel policies when vital.
Authorize staff in the mandated camp when travelling out of their duty stations for IRC business as per the IRC personnel policy, procedures, and guidelines.
Finance
Ensure appropriate cash management system is implemented in the camps. This includes cash transfer and handling of the field level petty cash and cash in office mechanisms.
Facilitate timely submission of cash projection by respective program and support sector representatives, refugee staff's payment sheet, construction labor cost and daily laborers' sheet, etc for timely action by the field finance department.
Approve all payments (procurement, travel disbursements, refugee staffs' incentive, daily laborers' sheet) up to the camp manager's threshold.
Verify/review all payments beyond the camp manager authority level before they are reviewed by finance and approved by the Field Coordinator/SMT in Addis.
Review and ensure camp based financial reports are accurate and meet IRC and donor reporting requirements.
Program Management:
Ensure, in coordination with Field coordinator, Program Managers and TCs, all the IRC projects are implemented in accordance with IRC Program Framework and support that implementation follows the core programming principles.
Lead all aspects of preparation of activity and spending plans for all grants by program managers
Ensure quarterly procurement plans are developed and executed to meet the IRC donor requirements.
Provide administrative support and camp oversight during program implementation on daily basis; assist staff to implement sector specific monitoring and evaluation plans
Coordinate and facilitate grant opening, review/closing, and BVA review meetings as per agreed timeline in collaboration with program managers and sector reps.
Provide administrative, operational and logistical assistance to all programs managers to ensure planned trainings, workshops and awareness raising events are conducted as required.
Provide input on operational, administrative and human resource needs during proposal design and
Program development:
Assist program staffs to ensure beneficiary communities are involved in the design, implementation, monitoring, and evaluation of all IRC programs.
Ensure timely submission of field level required reports (sector reports, management, donor and government reports).
Contribute to IRC's institutional learning, for example in relation to new ways of planning and project implementation.
Representation and Coordination:
Represent IRC from duty station at the mandated refugee camp (s): The tasks include serve as focal person for any information shared with or received from camp level agencies and surrounding community representatives; prepare and report required updates and regular reports on all IRC activities to agencies and donor (s); assist the field office in facilitating donor monitoring visits.
Actively pursue good coordination and working relationships with relevant actors, government (ARRA, local administration), Donors (UNHCR, PRM, ECHO, SV, IRISH AID, NOVO, etc) and Implementing partners (IPs), refugees' representatives (RCC, WOAs) and host/local community representatives and informal leaders.
Participate at camp level inter-agency meetings; facilitate regular meetings with camp leaders, camp level IPs, local authorities and other community-based associations as pivotal to develop good will and support for all program activities.
Maintain office records, disseminate information and correspondence from field office, IRC Addis, IPs, donors to all operation and program at camp level and vice-versa.
Safety, Security and Health:
Provide assistant to the field office in updating field security management plan, in facilitating security related trainings to camp based staff, and implementation of the plan.
Supervise security/safety situation in the designated camp context, and ensure incidents are reported to the Field coordinator for further analysis, planning and implementation of safety and mitigation measures.
Develop/adapt standard local context specific vehicle safety policies and assure that they are consistently implemented in collaboration with field logistics focal person.
Conduct regular discussions with key staffs to identify and settled approaches to address staff wellness and sense of security.
Ensure all camp-based staffs understand IRC Ethiopia Health and Insurance Policy and utilize insurance provisions jointly with Admin/HR person.
Assess, design and implement different ways of improving IRC camp environment in consultation with the camp staff and field office. Adapt and develop site specific IRC compound management protocols including staff Canteen.
Leadership:
Encourage key staff to participate in problem solving and, in the decision, making process. Monitor and address work related misunderstanding in consultation with the field coordinator
Exercise reasonable level of delegation of roles to key staffs
Maintain a system to strengthen inter-departmental teamwork by facilitating willing to take action sector specific and regular staff meetings.
Preserve close, open, and professional relationships with all staff.
Job Requirements
MA/MSc/BA/BSc in Development Management, Business Management, Hydraulic Engineering, Social Work or related field of studies.
Four years of proven experience for MA/MSc and Five years for BA/BSc holders
At least one-year senior level management experience is required.
Skills Required
Ability to deliver a concise quality reports in English; demonstrated experience in proposal development, including practical experience with budgeting, log frame development, and writing of technical descriptions; excellent spoken English skills; and additional local languages is a plus,
Management of multi-sector projects at international NGOs preferably in refugee camps is highly required.
Demonstrated ability and experience in working in an emergency and post emergency/recovery program.
Excellent project management/administration experience; excellent representational communication and interpersonal, negotiation skills.
Experience in working with multicultural and diversified workforce.
Proven Ability to work under pressure
Good knowledge of humanitarian and protection principles.
Proven management and leadership skills.
Excellent computer skills: MS Word, Excel, Power point, outlook
Applying Instructions
Candidates who meet the above qualifications; please send your CV, application letter and copies of credentials through:
ethiojobs.net
IRC Career site: Click Here
P.O.BOX:  249, IRC Assosa
Please include 3 references from current and former employers.
Applications will not be returned.  IRC discourages phone calls or personal visits.
Only applicants meeting the minimum qualification will be short listed and contacted.
Your application letter/cover letter must include the following information.
Name of the position you have applied for
Date of application
Summary of  your qualifications and experience
Motivation/objective of why you have applied for the job
Permanent Address and present address (if different from permanent) and telephone number if possible also email address
Disclose any family relationships with existing IRC employees.
Are any of your relatives employed by International Rescue committee (IRC)? If answer is "yes", give the following information:
 YES          NO

NAME

Relationship

Position
Office/field office
IRC is an equal employment opportunity employer.  IRC considers all applicants on the basis of merit without regard to race, sex, color, national origin, religion, sexual orientation, age, marital status or disability.
Females are highly encouraged to apply
WARNING: Do not to pay any money to get a job. Please report fraudulent jobs to info@newjobsethiopia.com