Capacity Building Assistant
Location

Aleta Wondo, SNNPR, Ethiopia

Date Posted

April 11, 2020

Category

Social Sciences



Job Type

Full-time



Currency
ETB
Description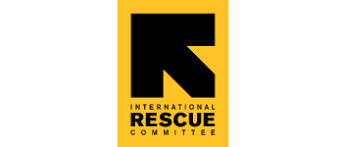 Summary Statement of duties & Responsibilities:
Under the direct supervision of the Hygiene Promotion/PLA Officer, the CBA Assistant is responsible for implementation of the water supply, Hygiene and Sanitation activities of IRC- Ethiopia, Sidama Zone sites to the required standard, principles and level of participation.
The essential functions of this position include, but are not limited to:
Facilitate orientation and sensitization meeting with the community.
Assist in planning and facilitation of various trainings in consultation with program staff.
Assist in facilitation of socio-economic and KAP surveys.
Facilitate meeting for consultants and program staff with partners and community.
Consult communities and discuss with them on how to maximize the impact of IRC's assistance and their participation.
Look for ways to enhance community participation in various projects and suggest best experiences.
Updating the sustainability of various IRC projects and assess the status in financial, technical and management, and reporting the strength and weakness of the old grant projects including the scope of support from Zonal water office/Woreda water desks.
Assist in building the capacity of the community (in line with the community's action plan) to sustainable manage their water and sanitation facilities.
Assist in developing the facilitation skills of EHAs and Village Facilitators for Participatory Learning and Action/PLA Activities using the guideline.
Work on the sustainability of various IRC interventions in the area and suggest better experiences to relevant program.
Maintain a system for timely information and idea-sharing on lessons learned and changing circumstances on projects.
Maintain partnership and utilize the existing partner's resources for community capacity building.
Facilitate the establishment of water Users Associations and water boards, selection of pump/generator operators and plumbers in collaboration with woreda water desks.
Organize and facilitate trainings of water committees and boards, plumbers and generator operators.
Enhance and ensure community participation at all stages of water projects (projects design, project implementation, project handing over and project evaluation).
Monitor and supervise the activities of water boards and water committee for old and new grants
Conduct and work closely with other staff, close working relationship with relevant partner institutions
Source and organize secondary socio-economic information of the zone and woredas.
Source and compile training materials for users.
Assist in facilitating the community, WUAs and FG people's awareness for the donors visit and meetings.
Assist in facilitating the procurement and supply of fittings, spare parts, and operation and maintenance tools for WUA.
Facilitate provisional and final hand over activities of the project and assist in collecting documents of provisional and final hand over, list of water management committees and  list of capacity building materials provided for WMC and all necessary data
Report to the Hygiene Promotion/PLA Officer..
Carry out other works as assigned by the organization.
Job Requirements
Degree or diploma in sociology, sanitary science, Rural Development, General Agriculture, or relevant social science fields
3 Years of relevant experience for Diploma Holder
1 years of relevant experience for degree holders
NGO experience is a plus
Minimum of six month IRC internship service
Basic Computer  knowledge
Basic English spoken and writing.
Have a good command of Local Language and  English
Have Driving license for Motor bike is an asset.
Applying Instructions
Please send your CV, application letter and copies of credentials to the following address:  IRC, Hawassa and directly applying through the below links is also mandatory. Please send applications also directly through the post office numbered 1320.
IRC Careers
https://rescue.csod.com/ats/careersite/jobdetails.aspx?site=1&c=rescue&id=8812
Internal Career Site
https://rescue.csod.com/ats/careersite/jobdetails.aspx?site=2&c=rescue&id=8812
Please include 3 references from current and former employers.
Applications will not be returned.  IRC discourages phone calls or personal visits.
Only applicants meeting the minimum qualification will be short listed and contacted
Your application letter/cover letter must include the following information.
Name of the position you have applied for
Date of application
Summary of your qualifications and experience
Motivation/objective of why you have applied for the job
Permanent Address and present address (if different form permanent) and telephone number
Disclose any family relationships with existing IRC employees.
Are any of your relatives employed by International Rescue committee (IRC)?

If answer is "yes", give the following information:

 YES          NO

NAME
Relationship
Position
Office/field office
Recruiter of the position Hawassa HR/Admin
IRC is an equal employment opportunity employer.  IRC considers all applicants on the basis of merit without regard to race, sex, color, national origin, religion, sexual orientation, age, marital status or disability.
WARNING: Do not to pay any money to get a job. Please report fraudulent jobs to info@newjobsethiopia.com