Capacity Building Manager
Description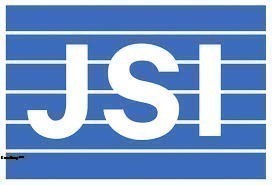 John Snow, Inc. (JSI) is a public health management firm, headquartered in the United States, dedicated to improving the health of individuals and communities throughout the world. JSI has been implementing public health work in Ethiopia for over 25 years.
JSI is implementing the five-year Digital Health Activity in Ethiopia, which is funded by the United States Agency for International Development (USAID). The purpose of this Activity is to support the Government of Ethiopia (GOE) to improve the quality of health services and create a sustainable health care system through the use of data for decision making, as well as to provide similar services to other countries in Africa or to respond to a crisis in Ethiopia (as needed). The primary objectives of the Activity are to 1) support information technology systems and data repository at all levels; 2) build a culture of data use; and 3) improve capacity and governance of MOH health information systems management.
The Capacity Building Manager will provide technical support to the program team and will work closely with the Capacity Building Director on the development and implementation of capacity building strategies, interventions, and best practices. S/he will be responsible to work with program teams and other program stakeholders to identify capacity building needs, conduct, and monitor various trainings, including the effectiveness of the training programs. The Capacity Building Manager will closely work with Universities and Health Science Colleges (HSC) to ensure all training objectives are met. S/he will advise the CBD and senior management on all aspects of sustainability of capacity development interventions, identify implementation challenges, work with the project team to identify responses, and support related CB interventions. The Capacity Building Manger will report to the Capacity Building Director
Responsibilities:
 Conduct training and capacity development needs assessments in collaboration with CBD, COP and other senior staffs to identifying the institutional capacity building needs of all project partners
Work with CBD to identify, develop and implement capacity development strategies and best practices within program teams and across stakeholders to ensure program successes
Develop, deliver, and coordinate, and ensure quality of training materials, job aides, standard operating protocols and other capacity development materials as needed
Deliver direct technical leadership and assistance in capacity development, and training;
Contribute to the development of tools and innovative approaches of capacity development and training that will assist in strategic planning, decision making, and sustainability of the program
Ensure that the delivery of training is cost‐effective, consistent, efficient, and meets or exceeds project expectations
Work cross functionally to ensure all capacity development initiatives are integrated across all programs.
Ensure that the work of the Capacity Building team remains in line with the contractual targets, outputs and outcomes and that the service is delivered on time
Work with Ministry of Health, other Government of Ethiopia stakeholders, partners, NGOs, USAID, universities, HSC and other stakeholders for the smooth implementation of program activities;
Collaborate with selected external training suppliers/contractors to ensure program success
Assist the CBD with Capacity Building and Mentorship Program (CBMP) Universities and HSC to develop, execute and maintain up to date trainings on ICT infrastructure as well as content on the various HIS to youth and women.
Work with all program teams to track capacity development activities, measure performance and develop periodic progress reports.
Responsible for implementing JSI's Accountability Framework and Code of Conduct, and adhering to JSI's policies on fraud management
Any additional responsibilities, as assigned.
Supervisor:
Woinshet Nigatu, Capacity Building Director
Job Requirements
Qualifications:
Graduate degree in public health, public administration, business administration, or related field;
Minimum 5 years of capacity development or related field experience;
Demonstrated ability in designing, coordinating and implementing capacity development programs;
Demonstrated courage, accountability and respect for work;
Previous experience with other USAID, other USG, or similar donor-funded programs, specifically in Ethiopia;
Experience fostering new and innovative partners into program development;
Strong communications and interpersonal skills;
Excellent critical thinking, problem-solving, and leadership skills, including the ability to make independent decisions and take initiative;
Strong familiarity with health information system programs, and familiarity with youth and gender programming;
Excellent oral and written communication and presentation skills in Amharic and English required;
Ability to travel up to 50% time throughout Ethiopia.
Applying Instructions
Interested and qualified applicants should submit their resume and a cover letter to  DHtechnicaljobs@jsi.com no later than December 13, 2019. You must include the name of the position you are applying for in the subject line of the email. If this is not included, your application will not be considered. Any applications received after the closing date will not be considered. If you are an internal candidate to JSI (you currently work for JSI or recently left JSI) you should use this email address to apply (not the address listed on EthioJobs).    
WARNING: Do not to pay any money to get a job. Please report fraudulent jobs to info@newjobsethiopia.com