Capital Logistics Manager
Description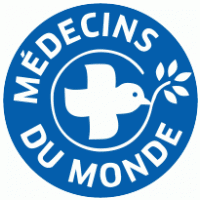 Context of the mission
Médecins du Monde (MdM) is an international humanitarian organization whose mission is to provide medical care for the most vulnerable populations, the world over, including France. It seeks to stimulate voluntary commitment from doctors, other health care providers, and from those whose expertise in other fields is needed for its activities, to enlist all competent support required for the achievement of its projects, and to seek at all times to encourage close working relationships with populations in its care.
Médecins du Monde (MDM) is operating in Ethiopia since 1986 in different types of health projects from long-term interventions to emergency response.
Hierarchical & Functional links
The post holder will perform her/his tasks and duties under the supervision of the Logistics Coordinator.
He/she will work closely with the Logistics Coordinator in order to fulfil his/her duties.
Manages: Drivers, Guards, daily workers, subcontract works, and services collaborates with different departments in capital and field
Main tasks and responsibilities
The Capital Logistics Manager will be responsible for supporting the Logistics Coordinator with day to day tasks and activities and adequate logistics support to the Ethiopian mission / Coordination, the implementation of humanitarian program, in the respect of MDM procedures and donors' requirements.
Logistics of capital office
Collects the requests for repair needs.
Plans the repairs and maintenances to be done in Coordination base. Organizes the works to be performed by workmen, makes a monthly order for the needed material.
Keeps the logistical store that is under his/her responsibility (well organized, stock cards, regular inventories, and stock replenishment)
Pro-actively report to the LogCo on work progress or up-coming problems
Purchase
Carries out the purchases linked to the purchase requests (MR) issued by the line manager and manages the administrative and accounting procedures related to purchasing.
Maintain accurate up-to-date files for all project procurements (including Mission Requests, Evaluation Grid, Purchase Orders, Delivery Notes, Waybills, Packing List, Donation Certificates etc.) in tandem with MdM procurement policy.
Assess the local market, seeks products and suppliers that offer the best value for money, negotiates prices.
Working in close collaboration with the Medical Coordinator and the Logistics Coordinator for the medical orders
Checking that MDM and donor procedures for national purchase, local orders and requests for quotes are followed (if purchases are over a pre-defined amount)
Draw up the mission procurement plan with the Logistics coordinator
Drawing up dossiers for bids to tender
On request obtains different quotations from suppliers according to the MDM and donor Purchasing policy
Place purchase orders to pre-selected suppliers with whom prices have been agreed.
Request invoices or receipts, without delay, for all purchases, check they are correctly filled and translate information written in local language before approval.
Update information on purchase follow up.
Scan all purchase files and ensure an appropriate archiving hard and soft copies
Stocks and transports
Organise the transport of goods to the different projects in narrow collaboration with the Logistic Coordinator
Responsible for overviewing the general material needs for the office & house and ordering the material needed.
Prepares quotation, transport documents for the transport of incoming and outgoing cargo
Is Responsible for the logistics store in coordination
Manage reception and dispatch (storage in transit, re-dispatch)
Coordinate with Suppliers and program teams to arrange cold chain transportation needs for all temperature controlled medical products.
Conduct monthly, quarterly, bi-yearly and yearly stock inventories
Importation and custom clearance
Support the Logistic coordinator in the process of customs clearance for in-coming international cargos
Following up on arrivals of international cargos
Following up on customs clearance procedures
Following up on procedures for closing exportation/importation files
Contacting the transit agent(s) and facilitate invoices for approval after authorisation from the Logistics Coordinator
Vehicle
Is responsible for the organization of the fleet of vehicles present in Coordination.
Organizes the driver's schedule and their replacements in case needed
Organizes the maintenance for the Vehicles
Follow-up of vehicles registration and insurance
Follow-up of vehicles Logbooks and supervise fuel consumption,
Inform LogCo continuously on the state of the vehicles
Organizes for the Vehicles on hire and Liaises with the owners of the cars with approval from the Logistic Coordinator.
Organizes the movements to and from the field.
Communication and IT
Assists the Logistic Coordinator with the check up and proper functioning of the computers and other related equipment's.
Supervise the functioning and use of communication equipment
Provides support to technical problems related to telephones, computers, Internet, and other communication devices
Technical equipment and Maintenance
Ensures repair and maintenance of generators and power back-up systems as well as cold chain equipment, water pumps and other technical equipment used or stocked in capital
Informs the Logistics Coordinator whenever the supply of spare parts & fuels for cars, generators is needed Is responsible for the good functioning of all the Equipment of the base.
Responsible for the inventory of the base and parc status in the mission
Keeps logistics office and files clean, tidy and safe giving special importance to computer backups
Emergency Preparedness and Response
Support the LogCo in the planning and ensuring an appropriate emergency preparedness and response capacity (stocks, contacts, transport means, staff training)
Participates in any emergency activity or exploratory visit in or out of the MDM area of work, being prepared to intervene directly and assume the management of logistics activities and staff
Reporting
Informs the Logistical coordinator in case any equipment has problems.
Makes monthly reports for – logistics activities in coordination, Vehicle follow up, Generator consumptions, stock reports, purchase follow up
Start Date:
Immediately
Contract duration:
6 months, with potential extension
Job Requirements
Expected profile 
Degree in commerce field or engineering desired
Two years previous experience in Logistics in INGOs environment
English and Amharic essentials, Somali language desirable
Essential knowledge of use of computer including processing of documents (Word, Excel),
Good driving skill with renewed driving license,
Very good communication, negotiation and organizational skills, flexibility, versatility, attention to detail, ability to work in a multi-disciplinary and multi-cultural environment, quick decision-making and prompt action, open-mindedness, curiosity, openness to new ideas, creativity, smart appearance, dynamism.
Applying Instructions
Interested candidates who meet the above criteria are invited to send their application letter including updated curriculum vitae with day-time telephone number and contact details of three work-related referees through jobapplication.mdmethiopia@gmail.com email. If possible, please send all the above in one document – MS Word or PDF by writing the job title on the subject line.
NB: only shortlisted candidates shall be contacted.
Please notice that if you have not heard from MdM within 7 days of the submission date of the deadline, you should presume you were not short listed for this position. However, MdM thanks you for your interest and encourages you to apply for other openings where your skills and experience match.
WARNING: Do not to pay any money to get a job. Please report fraudulent jobs to info@newjobsethiopia.com