Description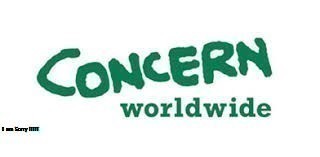 1.      Cash issuing and collecting
Make cash & Cheque payments
Collecting cash
Ensure that all necessary documentation is maintained and authorized by relevant signatories before cash/Cheque payments and cash collections
Ensure that necessary codes are filled in before settling payments
Fill in Cash/Cheque payment vouchers.
2.      Controls and safeguarding of cash and coupons
 Ensure that no blank Cheques are signed
Safeguard Cheque books and ensure timely ordering new cheque books
 Maintaining cash box and safe
Preparing Cash box and safe counts
 Handle fuel coupons: handing over to project staff after they submit approved fuel request floats
3.      Floats
Follow up timely clearing of floats.
Inform Finance & Admin Officer or Project Coordinator  for  floats that are not cleared on time
 Ensure all bank transfers (floats) are sent and follow up their settlement
Provides financial technical assistance to float holders and budget holders
4.      Petty Cash Management
Prepare petty cash and effect payment after checking the necessary document and its approval
Maintain daily record of cash payments and check the cash balance
Prepare petty cash Replenishment form and get approval from Project Coordinator
Safely replenish and keep the cash intact all the time. 
5          Payroll
· Collect staffs' information in relation to payroll
  Prepare staffs' salary on a monthly basis for approval
   Properly maintain staffs' personal bank account information and effect payment via bank
  Prepare all payroll related deductions/liabilities and effect payment for concerned authority, such as Income tax, pension, Provident Fund etc

6  Cash books/Bank book

 Maintaining Cashbooks and bankbooks on a daily basis
 Maintaining updated fuel coupon records and follows up sheets.
  Maintaining programme cash log books.
7  Other
Travel to the fields and effect payments for training and workshops·
Maintain good communications within the team and ensure that all information is shared within the team, and that the HO Country Financial Controller is kept informed of progress in meeting deadlines.
You may be requested to carry out other exceptional duties where heavy workload arises and/or staff shortages are encountered.  Hence flexibility will be required in performing your day-to-day activity.
Understand, adhere and implement all Concern Worldwide policies, procedures and guidelines such as Programme Participants Protection Policy & Code of Conduct, Anti-fraud Policy, and HR Manual.
Other duties assigned by programme manager and HO Finance
Job Requirements
Essential:
• BA or Diploma in accounting and management or other related fields with minimum of 2    years or 5 years relevant experience respectively in development or emergency programs.Competencies:
Desirable:
•             Flexible, reliable, culturally sensitive
•             The ability to work in stressful environments and under pressure meeting deadlines.
•             Computer Literate, MS Office
•             Excellent communication and interpersonal skill
Applying Instructions
Interested applicants should send non-returnable C.V., application letter outlining how their experience and education fit this vacancy, please note that no need to submit your supporting documents at this stage:
Ethiojobs.net
OR
Human Resource Department, P.O. Box 2434, Addis Ababa.
OR
Apply in person at our Office in Addis Ababa Yika Sub City in front of Shola Market or Somali Region Coordination Office
Only short listed candidates will be contacted
Concern Code of Conduct and its Associated Policies
Concern's Code of Conduct (CCoC) and its associated policies; the Programme Participant Protection Policy, the Child Safeguarding Policy and the Anti-Trafficking in Persons Policy have been developed to ensure the maximum protection of programme participants from exploitation and to clarify the responsibilities of Concern staff, consultants, contractors, visitors to the programme and partner organisations, and the standards of behavior expected of them.  In this context staff have a responsibility to the organisation to strive for and maintain the highest standards in the day-to-day conduct in their workplace in accordance with Concern's core values and mission. Concern's Code of Conduct and its associated policies have been appended to your Contract for your signature. By signing the Concern Code of Conduct you demonstrate that you have understood their content and agree to conduct yourself in accordance with the provisions of these two documents. A breach of this policy will result in disciplinary action up to, and including, dismissal.
Women are highly encouraged to apply
WARNING: Do not to pay any money to get a job. Please report fraudulent jobs to info@newjobsethiopia.com