Description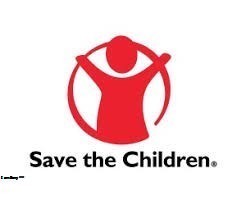 Role Summary : Save the Children is seeking a Chief of Party (CoP) for an anticipated five-year USAID-funded Development Food Security Activity (DFSA) in Ethiopia. The program will seek to sustainably improve food and nutrition security and resilience among poor and chronically vulnerable households and communities in the selected regions. The program will coordinate closely with, and represent a contribution to, the Government of Ethiopia's Productive Safety Nets Programme (PSNP). Hiring is contingent upon successful award of the project and USAID approval of the candidate.
SCOPE OF ROLE:
Reports to: – Deputy Country Director – Ethiopia in country; and, Senior Director – Food Security & Livelihoods in SCUS
Staff reporting to this post:  
Direct:
Indirect :
Budget Responsibilities:
KEY AREAS OF ACCOUNTABILITY :
The proposed program will be an integrated, multi-sectoral food and nutrition security intervention. The CoP is responsible for the overall management and representation of the activity, and is ultimately accountable for the delivery of desired program results, an effective adaptive management approach, relationships with a range of stakeholders, and management of the program team and consortium.
Key Functions:
Lead overall program planning, putting in place team structures, technical and operational approaches, infrastructure, monitoring and evaluation (M&E), and feedback loops required for program delivery and success.
Lead partnerships within the program consortium, as well as with external stakeholders as needed, to create the teamwork required for program success.
Coordinate the Refine period's (year 1) formative research studies, ensuring that these remain on track and that findings are synthesized to inform revisions to the program's design (including its theory of change), scope, targeting methodology and implementation approach.
Represent the program to donor officials, host government officials, partner representatives, local stakeholders, and team members. In particular, ensure strong and productive relationships with Government of Ethiopia officials (at central, regional and local levels) and a smoothly functioning program consortium.
·       Review, approve and contribute to major program strategies such as the M&E Plan, the Learning Plan, the collaborating, learning and adapting (CLA) approach, the Gender, Youth and Social Dynamics Strategy, technical or thematic strategies and the Sustainability and Exit Strategy. Provide oversight and quality control to the program's thematic approaches and implementation, leading course corrections as required.
·       Lead annual planning processes and associated donor resource requests; monitoring implementation progress as compared to these plans.
Ensure the quality of all program deliverables, inclusive of activities, outputs, documentation and reporting.
Ensure sound program financial management and reporting.
Ensure sound program logistical and operational structures and management.
Ensure that strong and compliant resource transfer operational management plans, procedures and structures are in place.
Ensure compliance with donor, host government and Save the Children policies and procedures.
Recruit, develop and manage the program team, ensuring that adequate and appropriate capacity building plans are in place and that Human Resources policies are appropriate for team retention and high performance.
Demonstrate a commitment to gender and youth integration in the programmatic and operational aspects of the activity, as well as in team composition and inclusivity.
Ensure that the program deploys an effective collaborating, learning and adapting approach, such that the activity is able to evolve in a changing context to achieve desired outcomes.
Ensure that program strategies and activities directly engage with local stakeholders to promote self-reliance and sustainable outcomes among the beneficiary population
Oversee the program's security management approach, working with country office counterparts
BEHAVIOURS (Values in Practice)
Accountability:
·       holds self accountable for making decisions, managing resources efficiently, achieving and role modelling Save the Children values
·       holds the team and partners accountable to deliver on their responsibilities - giving them the freedom to deliver in the best way they see fit, providing the necessary development to improve performance and applying appropriate consequences when results are not achieved
Ambition:
·       sets ambitious and challenging goals for themselves and their team, takes responsibility for their own personal development and encourages their team to do the same
·       widely shares their personal vision for Save the Children, engages and motivates others
·       future orientated, thinks strategically and on a global scale
Collaboration:
·       builds and maintains effective relationships, with their team, colleagues, Members and external partners and supporters
·       values diversity, sees it as a source of competitive strength
·       approachable, good listener, easy to talk to
Creativity:
·       develops and encourages new and innovative solutions
·       willing to take disciplined risks
Integrity:
Honest, encourages openness and transparency; demonstrates highest levels of integrity.
Job Requirements
 In order to be successful you will bring/have:
A Master's degree in a relevant field (development studies, international relations, agriculture, economics, nutrition, public health, business administration)
EXPERIENCE AND SKILLS
·       12 years of relevant progressive experience, out of which 5 years in senior leadership position.
Specific technical expertise in food and nutrition security and resilience programming.
·       Experience in leading and implementing international development programs.
Demonstrated ability managing a program of a similar size and scope, preferably in East Africa.
Demonstrated understanding of PSNP preferred.
Extensive experience in people and Budget  Management
Good knowledge in delegation and empowering others
Good skill in emotional intelligence and experience in conflict management
Very good knowledge in Matrix reporting structure
Ability and willingness to travel frequently.
Excellent written communication and presentation skills in English
 Additional job responsibilities
The duties and responsibilities as set out above are not exhaustive and the role holder may be required to carry out additional duties within reasonableness of their level of skills and experience
 Equal Opportunities
The role holder is required to carry out the duties in accordance with the SCI Equal Opportunities and Diversity policies and procedures
 Child Safeguarding:
We need to keep children safe so our selection process, which includes rigorous background checks, reflects our commitment to the protection of children from abuse
 Health and Safety
The role holder is required to carry out the duties in accordance with SCI Health and Safety policies and procedures.
Applying Instructions
The Organisation
We employ approximately 25,000 people across the globe and work on the ground in over 100 countries to help children affected by crises, or those that need better healthcare, education and child protection. We also campaign and advocate at the highest levels to realise the right of children and to ensure their voices are heard.
We are working towards three breakthroughs in how the world treats children by 2030:
No child dies from preventable causes before their 5th birthday
All children learn from a quality basic education and that,
Violence against children is no longer tolerated
We know that great people make a great organization, and that our employees play a crucial role in helping us achieve our ambitions for children.  We value our people and offer a meaningful and rewarding career, along with a collaborative and inclusive environment where ambition, creativity, and integrity are highly valued.
Application Information:
Please attach a copy of your CV and cover letter with your application, and include details of your current remuneration and salary expectations.  A copy of the full role profile can be found at https://stcuk.taleo.net/careersection/ex/jobsearch.ftl
We need to keep children safe so our selection process, which includes rigorous background checks, reflects our commitment to the protection of children from abuse.
All employees are expected to carry out their duties in accordance with our global anti-harassment policy.
We offer a competitive package in the context of the sector.  The employment of the selected candidate is contingent upon award of the project by USAID. Ethiopian nationals are strongly encouraged to apply.
WARNING: Do not to pay any money to get a job. Please report fraudulent jobs to info@newjobsethiopia.com