Description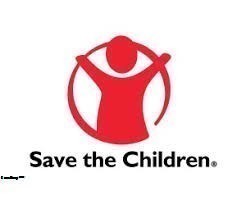 ROLE PURPOSE:
Save the Children seeks a Chief of Party for a five-year USAID-funded multi-sectoral and integrated positive youth development program. The anticipated program will build the capacity of national and local institutions to improve the quality and availability of health services, increase youth leadership and civic participation and improve economic pathways for Ethiopian young men and women.
The Chief of Party (COP) is the key leadership role for this project and will be responsible for managing all aspects of the program including meeting the objectives of the project while providing overall technical, administrative, operational, and logistical management, with a focus on achieving the results defined in this five-year cooperative agreement. The COP is responsible for developing a strong, integrated and coherent vision for a positive youth development program, initiating innovative strategies across all pillars of activities.  The COP will act as the key liaison between USAID/Ethiopia and all other counterparts, and Government of Ethiopia officials. The COP is expected to lead and/or participate in strategic and high-level policy forums and meetings with various actors and advocate for broader youth issues. The COP will ensure adherence to overall technical and programmatic quality in implementation and the timely submission of all deliverable to USAID, including annual work plans, performance monitoring plans, semi-annual reports and annual reports as may be required.
This position is contingent upon donor approval and funding.
SCOPE OF ROLE:
Reports to: TBD
Dimensions: Save the Children works in Ethiopia with a current staff complement of approximately 1,740 staff and current expenditure of approximately $90+ million each year.
KEY AREAS OF ACCOUNTABILITY:
Lead the program's strategic, financial, and operational planning, including the annual work planning process and development of an appropriate exit strategy.
Provide management guidance and support to ensure smooth and timely start-up and implementation of project activities as per the approved project plans.
Provide technical and managerial support in reviewing and adapting strategies and project plans in view of changes in the internal and external operational environment. Work closely with Technical Advisors and all key stakeholders in the development of the program's strategy and to ensure that the design incorporates relevant partner input.
Oversee the timely submission of all deliverables to USAID.
Supervise key program staff, both technical and managerial, and oversee the hiring process of all local personnel.
Serve as key liaison with Save the Children partners and any local sub-grantees.
Provide overall coordination of the institutional/organizational and technical capacity building of local partners and stakeholders.
Fully inform Save the Children's home/field office on all matters relating to the program, and maintain appropriate links with partner home/field offices.
Ensure that efficient systems to support all aspects of the program (including sub-grant management, financial, capacity building and performance monitoring and reporting) are in place and support the effective use of program resources in compliance with USAID regulations and Save the Children policies.
Represent the program with USAID, the Government of Ethiopia, donors and partners.
Child Safeguarding
Ensure all staff, partners and any representatives of Save the Children are aware of the child safeguarding policy, and that all raised Child safeguarding concerns are appropriately handled.
SKILLS AND BEHAVIOURS (our Values in Practice)
Accountability:
Holds self-accountable for making decisions, managing resources efficiently, achieving and role modelling Save the Children values
Holds the team and partners accountable to deliver on their responsibilities - giving them the freedom to deliver in the best way they see fit, providing the necessary development to improve performance and applying appropriate consequences when results are not achieved
Ambition:
Sets ambitious and challenging goals for themselves (and their team), takes responsibility for their own personal development and encourages others to do the same
Widely shares their personal vision for Save the Children, engages and motivates others
Future orientated, thinks strategically
Collaboration:
Builds and maintains effective relationships, with their team, colleagues, members and external partners and supporters
Values diversity, sees it as a source of competitive strength
Approachable, good listener, easy to talk to
Creativity:
Develops and encourages new and innovative solutions
Willing to take disciplined risks
Integrity:
 Honest, encourages openness and transparency
Job Requirements
QUALIFICATIONS AND EXPERIENCE
A minimum of master's degree in relevant areas of expertise, International Development, Youth Programs, Workforce Development, Education, Health or related field of study is required
A minimum of 12 years of progressively international work experience in managing and implementing multi-sectoral adolescent and youth programs, holistic positive youth development programs, integrated youth empowerment programs or integrated youth health programs, with a demonstrable track record of innovation and leadership
At least four years of work experience in Africa (preferably within Ethiopia)
Proven senior management experience in youth-related projects, gender mainstreaming and working in a multi-cultural environment. Previous COP experience preferred
Proven ability in understanding, creating and implementing solutions in order to achieve measurable results within development projects
Demonstrated skills in leadership, mentoring, motivating and supervision over multi-cultural teams within a dynamic setting
Familiarity with USAID regulations and policies
Demonstrated understanding of and commitment to youth development and gender equality approaches and strategies
Demonstrated ability to cultivate relationships with private sector industry actors as well as government officials across multiple sectoral ministries
Proven experience building capacity of local NGOs, including youth-led organizations, networks and government bodies
Excellent interpersonal skills and demonstrated ability to lead and work effectively in team situations
Excellent oral and written communication and interpersonal skills in English
Knowledge of local language is advantageous
Familiarity with the political, social and cultural context of Ethiopia; prior work experience in country is ideal.
What's in it for You
Meaningful work, with a knowledge that you are changing the lives of children all around  the world
A family friendly work environment
Highly collaborative and innovative teams
Generous paid vacation days, holidays, family leave days, and sick time
Healthcare plans including medical, dental, and life insurance
Retirement savings account with matching company contributions
Structured and formalized management development and coaching programs for mid and senior level managers.
Qualified local candidates are strongly encouraged to apply.
Save the Children believes every child deserves a future. In the United States and around the world, we give children a healthy start in life, the opportunity to learn and protection from harm. We do whatever it takes for children – every day and in times of crisis – transforming their lives and the future we share.
Save the Children is committed to conducting its programs and operations in a manner that is safe for the children it serves and helping protect the children with whom Save the Children is in contact. All Save the Children representatives are explicitly prohibited from engaging in any activity that may result in any kind of child abuse. In addition, it is Save the Children's policy to create and proactively maintain an environment that aims to prevent and deter any actions and omissions, whether deliberate or inadvertent, that place children at the risk of any kind of child abuse. All our representatives are expected to conduct themselves in a manner consistent with this commitment and obligation. Any violations of this policy will be treated as a serious issue.
We provide equal employment opportunities (EEO) to all employees and qualified applicants for employment without regard to race, color, religion, gender, gender identity or expression, ancestry, sexual orientation, national origin, age, handicap, disability, marital status, or status as a veteran. Save the Children complies with all applicable laws.
Applying Instructions
The Organisation
We employ approximately 25,000 people across the globe and work on the ground in over 100 countries to help children affected by crises, or those that need better healthcare, education and child protection. We also campaign and advocate at the highest levels to realize the right of children and to ensure their voices are heard.
We are working towards three breakthroughs in how the world treats children by 2030:
No child dies from preventable causes before their 5th birthday
All children learn from a quality basic education and that,
Violence against children is no longer tolerated
We know that great people make a great organization, and that our employees play a crucial role in helping us achieve our ambitions for children.  We value our people and offer a meaningful and rewarding career, along with a collaborative and inclusive environment where ambition, creativity, and integrity are highly valued.
Application Information:
Please attach a copy of your CV and cover letter with your application, and include details of your current remuneration and salary expectations.  A copy of the full role profile can be found at https://stcuk.taleo.net/careersection/ex/jobsearch.ftl
We need to keep children safe so our selection process, which includes rigorous background checks, reflects our commitment to the protection of children from abuse.
All employees are expected to carry out their duties in accordance with our global anti-harassment policy.
WARNING: Do not to pay any money to get a job. Please report fraudulent jobs to info@newjobsethiopia.com