CHIEF OF SECTION, FINANCE AND BUDGET
Description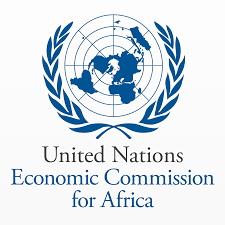 ORG. SETTING AND REPORTING
The Economic Commission for Africa's (ECA) mission is to deliver ideas and actions for an empowered and transformed Africa; informed by the 2030 Agenda and Agenda 2063.
The mission will be guided by ECA's five new strategic directions which are:
Advancing ECA's position as a premier knowledge institution that builds on its unique position and privilege to bring global solutions to the continent's problems and take local solution to the continent; developing macroeconomic and structural policy options to accelerate economic diversification and job creation; designing and implementing innovative financing models for infrastructure, and for human, physical and social assets for a transforming Africa; contributing solutions to regional and transboundary challenges, with a focus on peace security and social inclusion as an important development nexus; advocating Africa's position at the global level and developing regional responses as a contribution to global governance issues.
This position is located in the Finance and Budget Section (FBS) in the Division of Administration (DoA) in the Economic Commission for Africa. The Chief, Finance and Budget Section, reports to the Director of DoA.
RESPONSIBILITIESWithin delegated authority, the Chief, Finance and Budget Section, will be responsible for the following duties:
Budget preparation:
• Plans and co-ordinates review of budget submissions.
• Reviews, analyses and finalizes cost estimates and budget proposals, in terms of staff and non-staff requirements from ECA Divisions, Sections, Sub-regional Offices, and IDEP, including programmatic aspects; ensures compliance with legislative mandates.
• Co-ordinates the preparation of budget submissions from managers.
• Provides substantive support and guidance to relevant intergovernmental and expert bodies in their budget review; secures requisite approvals from Headquarters and other relevant entities/bodies.
Budget administration:
• Manages/issues allotments, authorizes sub-allotments, including redeployment of funds when necessary, ensuring appropriate expenditures.
• Monitors expenditures to ensure that they remain within authorized levels.
• Administers and monitors extra-budgetary resources, including review of agreements and cost plans, ensuring compliance with regulations and rules and established policies and procedures.
• Oversees the review and finalization of budget performance reports; monitors variances between approved budgets and actual expenditures.
• Provides substantive input in the preparation of papers and reports for presentation to intergovernmental bodies such as the Advisory Committee on Administrative and Budget Questions, the Fifth Committee and other policy-making organs, as appropriate.
Financial Management
• Manages procedures and practices for expenditure control and financial reporting of regular budget and extra-budgetary funds of ECA. Maintains proper accounting records and reports, including analysis of financial accounts to ensure that decision makers receive timely and accurate financial information, and coordinates the preparation of financial statements and ensuring the observance of reporting deadlines. Reviews and coordinates financial systems and procedures of ECA. Discharges, as required, approving officer's responsibilities for all financial obligations pertaining to ECA. Coordinates and finalizes responses to external and internal auditors' observations on matters relating to the Accounts Section;
• Ensures consistent application and observance of the UN Financial Regulations and Rules and Instructions by: analysing the financial reporting requirements and coordinating preparation of financial statements based on International Public Sector Accounting Standards (IPSAS). Interprets the Financial Regulations and Rules in the administration of the UN regular and extra-budgetary funds and reviewing accounting policies and practices, as appropriate. Implements financial decisions of the governing bodies, financial instructions from UNHQ and audit recommendations. Manages and reviews delegated financial authority within the Section.
• Provides strategic advice and guidance on financial management issues by: analysing complex financial issues and making appropriate recommendations through the Budget and Financial Management System (BFMS). Maintaining liaison with ICSC and Department of Management Policy Strategic and Compliance (DMSPC) on financial accounting and payroll matters. Maintaining close contacts with counterparts in other UN organizations to discuss issues of common concern, encourage consensus and negotiate support for ECA position on issues of financial accounting.
General:
• Provides advice and guidance, including training, to ECA Divisions, Sub-Regional Offices and IDEP staff on budgetary and financial policies and procedures, including results-based budgeting.
• Participates in inter-departmental meetings and/or technical survey missions on matters related to resource requirements, programming and budgetary issues.
• Keeps up to date on documents/reports/guidelines that have a bearing on matters related to programme and/or peacekeeping budgets, ensuring compliance with intergovernmental recommendations and decisions as well as with United Nations policies and procedures.
• Prepares/finalizes reports for intergovernmental bodies and for management on budgetary issues, and correspondence, including guidelines, instructions.
• Reviews and analyses budgetary policies and procedures; makes recommendations for changes and/or modifications.
• Ensures the integrity of financial and management systems and the controls that underpin them.
• Plans, organizes and manages staff and work programme; plans and discusses individual work programmes with staff and evaluates their performance.
• Provides authoritative advice, financial interpretations, adaptations, and corrective actions in response to audits and other inquiries.
• Carries out administrative tasks necessary for the functioning of the Section, including preparation of budgets, assigning and monitoring of performance parameters and critical indicators, reporting on budget/programme performance, preparation of inputs for results-based budgeting, evaluation of staff performance (PAS), interviews of candidates for job openings and evaluation of candidates.
• Recruits staff for Section taking due account geographical and gender balance and other institutional values.
• Manages, guides, develops and trains staff under his/her supervision.
• Creates and keeps up-to-date BI reports for senior management's attention; creates related dashboard on ECA's intranet and keeps dashboard up to date.
• Works as an effective part of a team to assist and drive ECA towards automation of its processes.
• Establishes ECA's unified price list of services taking into consideration the efficiency and competitiveness of the services provided by ECA to any local, regional, and global clients.
• Assist ECA as required to drive the implementation of the Secretary General's recommendation 5 along with the implementation of Business Operations Strategy (BOS), Common Back Office (CBO).
• Performs any other duties as assigned.
Act as the ECA's focal point of the following areas:
• Audit (Board of Auditors and internal auditor - OIOS); Umoja (including business intelligence and users access mapping); GSDM; Delegation of Authority; Cost recovery (including the ECA's unified price list of services); Operations Management Team (OMT finance working group including BOS), and Joint Inspection Unit (JIU).
Work implies frequent interaction with the following:
Budget, finance, accounts, and administrative and substantive officers in ECA and headquarters;
Office of Internal Oversight Services (OIOS); external auditors.
Senior officials in the United Nations Common System organisations and other international organisations.
Senior Member State representatives in permanent missions, delegations, governments, etc.
Results Expected:
Independently is responsibility for development and timely delivery of a well formulated medium-term plan and budget proposals. Improves administration of approved budgets, and efficiently and effectively manages the smooth functioning of a division.
COMPETENCIES• Professionalism: Knowledge of financial and budgetary principles and practices, budget management and financial administration of resources. Proven analytical skills and ability to provide technical advice in budget management to managers. Shows pride in work and in achievements; demonstrates professional competence and mastery of subject matter; is conscientious and efficient in meeting commitments, observing deadlines and achieving results; is motivated by professional rather than personal concerns; shows persistence when faced with difficult problems or challenges; remains calm in stressful situations. Takes responsibility for incorporating gender perspectives and ensuring the equal participation of women and men in all areas of work.
• Planning& Organizing: Develops clear goals that are consistent with agreed strategies; identifies priority activities and assignments; adjusts priorities as required; allocates appropriate amount of time and resources for completing work; foresees risks and allows for contingencies when planning; monitors and adjusts plans and actions as necessary; uses time efficiently.
• Accountability: Takes ownership of all responsibilities and honours commitments; delivers outputs for which one has responsibility within prescribed time, cost and quality standards; operates in compliance with organizational regulations and rules; supports subordinates, provides oversight and takes responsibility for delegated assignments; takes personal responsibility for his/her own shortcomings and those of the work unit, where applicable.
Managerial Competencies
• Leadership: Serves as a role model that other people want to follow: empowers others to translate vision into results; is proactive in developing strategies to accomplish objectives; establishes and maintains relationships with a broad range of people to understand needs and gain support; anticipates and resolves conflicts by pursuing mutually agreeable solutions; drives for change and improvements; does not accept the status quo; shows the courage to take unpopular stands. Provides leadership and takes responsibility for incorporating gender perspectives and ensuring the equal participation of women and men in all areas of work; demonstrates knowledge of strategies and commitment to the goal of gender balance in staffing.
• Managing Performance: Delegates the appropriate responsibility, accountability and decision-making authority; makes sure that roles, responsibilities and reporting lines are clear to each staff member; accurately judges the amount of time and resources needed to accomplish a task and matches task to skills; monitors progress against milestones and deadlines; regularly discusses performance and provides feedback and coaching to staff; encourages risk-taking and supports creativity and initiative; actively supports the development and career aspirations of staff; appraises performance fairly.
EDUCATIONAdvanced university degree (Master's degree or equivalent) in business administration, finance, or related field. A first-level university degree in combination with qualifying experience may be accepted in lieu of the advanced university degree.
WORK EXPERIENCEA minimum of ten years of progressively responsible experience in budget and finance functions is required
A certification as CPA or ACCA is required.
Experience in the International Public Service Accounting Standards (IPSAS) is required.
Experience with enterprise resources planning (ERP), preferably SAP or equivalent is required.
Additional certification in CFA, CGMA, and CIA are highly desirable.
Experience with UN financial rules and regulations is desirable
Experience in international organizations is desirable.
LANGUAGESFluency in English (both oral and written) is required. Fluency in oral and written French is desirable. Knowledge of another UN official language is an advantage.
ASSESSMENTEvaluation of qualified candidates may include an assessment exercise which may be followed by competency-based interview.
SPECIAL NOTICE-Staff members are subject to the authority of the Secretary-General and to assignment by him or her. In this context, all staff are expected to move periodically to new functions in their careers in accordance with established rules and procedures.
-The United Nations Secretariat is committed to achieving 50/50 gender balance in its staff. Female candidates are strongly encouraged to apply for this position.
-An impeccable record for integrity and professional ethical standards is essential.
-Staff members of the United Nations Secretariat must fulfill the lateral move(s) requirements, or geographical to be eligible to apply for this vacancy. Staff members are requested to indicate all qualifying lateral or geographical move(s) in their Personal History Profile (PHP) and cover note.
-For this position, applicants from the following Member States, which are unrepresented or underrepresented in the UN Secretariat as of 31 January 2020, are strongly encouraged to apply: Afghanistan, Andorra, Angola, Antigua and Barbuda, Bahrain, Belize, Brazil, Brunei Darussalam, Cabo Verde, Cambodia, Central African Republic, China, Colombia, Comoros, Cuba, Democratic People's Republic of Korea, Dominica, Equatorial Guinea, Gabon, Grenada, Guinea-Bissau, Islamic Republic of Iran, Japan, Kiribati, Kuwait, Lao People's Democratic Republic, Lesotho, Liberia, Libya, Liechtenstein, Luxembourg, Marshall Islands, Federated States of Micronesia, Monaco, Mozambique, Nauru, Norway, Oman, Palau, Papua New Guinea, Qatar, Republic of Korea, Russian Federation, Saint Lucia, Saint Vincent and the Grenadines, San Marino, Sao Tome and Principe, Saudi Arabia, Solomon Islands, South Sudan, Suriname, Timor-Leste, Turkmenistan, Tuvalu, United Arab Emirates, United States of America, Vanuatu, Bolivarian Republic of Venezuela.
UNITED NATIONS CONSIDERATIONSAccording to article 101, paragraph 3, of the Charter of the United Nations, the paramount consideration in the employment of the staff is the necessity of securing the highest standards of efficiency, competence, and integrity. Candidates will not be considered for employment with the United Nations if they have committed violations of international human rights law, violations of international humanitarian law, sexual exploitation, sexual abuse, or sexual harassment, or if there are reasonable grounds to believe that they have been involved in the commission of any of these acts. The term "sexual exploitation" means any actual or attempted abuse of a position of vulnerability, differential power, or trust, for sexual purposes, including, but not limited to, profiting monetarily, socially or politically from the sexual exploitation of another. The term "sexual abuse" means the actual or threatened physical intrusion of a sexual nature, whether by force or under unequal or coercive conditions. The term "sexual harassment" means any unwelcome conduct of a sexual nature that might reasonably be expected or be perceived to cause offence or humiliation, when such conduct interferes with work, is made a condition of employment or creates an intimidating, hostile or offensive work environment, and when the gravity of the conduct warrants the termination of the perpetrator's working relationship. Candidates who have committed crimes other than minor traffic offences may not be considered for employment.
Due regard will be paid to the importance of recruiting the staff on as wide a geographical basis as possible. The United Nations places no restrictions on the eligibility of men and women to participate in any capacity and under conditions of equality in its principal and subsidiary organs. The United Nations Secretariat is a non-smoking environment.
Applicants are urged to follow carefully all instructions available in the online recruitment platform, inspira. For more detailed guidance, applicants may refer to the Manual for the Applicant, which can be accessed by clicking on "Manuals" hyper-link on the upper right side of the inspira account-holder homepage.
The evaluation of applicants will be conducted on the basis of the information submitted in the application according to the evaluation criteria of the job opening and the applicable internal legislations of the United Nations including the Charter of the United Nations, resolutions of the General Assembly, the Staff Regulations and Rules, administrative issuances and guidelines. Applicants must provide complete and accurate information pertaining to their personal profile and qualifications according to the instructions provided in inspira to be considered for the current job opening. No amendment, addition, deletion, revision or modification shall be made to applications that have been submitted. Candidates under serious consideration for selection will be subject to reference checks to verify the information provided in the application.
Job openings advertised on the Careers Portal will be removed at 11:59 p.m. (New York time) on the deadline date.
NO FEETHE UNITED NATIONS DOES NOT CHARGE A FEE AT ANY STAGE OF THE RECRUITMENT PROCESS (APPLICATION, INTERVIEW MEETING, PROCESSING, OR TRAINING). THE UNITED NATIONS DOES NOT CONCERN ITSELF WITH INFORMATION ON APPLICANTS' BANK ACCOUNTS.
ABOUT UNECA
Established by the Economic and Social Council (ECOSOC) of the United Nations (UN) in 1958 as one of the UN's five regional commissions, ECA's mandate is to promote the economic and social development of its member States, foster intra-regional integration, and promote international cooperation for Africa's development.
Made up of 54 member States, and playing a dual role as a regional arm of the UN and as a key component of the African institutional landscape, ECA is well positioned to make unique contributions to address the Continent's development challenges.
ECA's strength derives from its role as the only UN agency mandated to operate at the regional and subregional levels to harness resources and bring them to bear on Africa's priorities. To enhance its impact, ECA places a special focus on collecting up to date and original regional statistics in order to ground its policy research and advocacy on clear objective evidence; promoting policy consensus; providing meaningful capacity development; and providing advisory services in key thematic fields.
ECA's thematic areas of focus are as follows:
Macroeconomic Policy
Regional Integration and Trade
Social Development
Natural Resources
Innovation and Technology
Gender
Governance
Statistics
ECA also provides technical advisory services to African governments, intergovernmental organizations and institutions. In addition, it formulates and promotes development assistance programmes and acts as the executing agency for relevant operational projects.
Specialized regional advisory services and meaningful capacity development support to member States is provided in the following priority areas:
Promotion of industrialization
Design and implementation of macroeconomic policy
Design and articulation of development planning
Supporting mineral resources contract negotiations
Promoting the proper management of natural resources for Africa's transformation
WARNING: Do not to pay any money to get a job. Please report fraudulent jobs to info@newjobsethiopia.com