Location

Addis Ababa, Ethiopia

Date Posted

August 2, 2020

Category

Management



Job Type

Full-time



Base Salary
105348
Currency
ETB
Description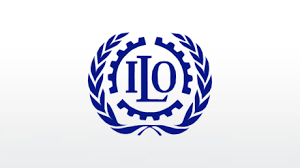 Grade: P4
Vacancy no.: DC/ADDIS ABABA/P/2020/03
Publication date: 27 July 2020
Application deadline (midnight Ethiopian time): 09 August 2020
Job ID: 4022
Department: RO-Africa
Organization Unit: CO-Addis Ababa
Location: Addis Ababa
Contract type: Fixed Term
Contract duration: 12 Months with possibility of extension
Under article 4.2, paragraph (e) of the Staff Regulations, the filling of vacancies in technical cooperation projects does not fall under Annex I of the Staff Regulations and is made by direct selection by the Director-General.
In order to support the best informed process in the filling of the present vacancy by direct selection, the ILO invites interested candidates to submit their candidature online by the above date.
Technical cooperation appointments are not expected to lead to a career in the ILO and they do not carry any expectation of renewal or conversion to any other type of appointment in the Organization. A one-year fixed-term contract will be given. Extensions of technical cooperation contracts are subject to various elements including the following: availability of funds, continuing need of the functions and satisfactory conduct and performance.
The following are eligible to apply:
ILO Internal candidates in accordance with paragraphs 31 and 32 of Annex I of the Staff Regulations.
External candidates.
Introduction
The International Labour Organisation (ILO) seeks to recruit a Chief Technical Advisor at the P4 level to manage an upcoming project on "Reducing Child Labour in Ethiopian Agriculture Using a Gender Focused Approach". The project, if awarded to the ILO at the end of the bidding process, will be implemented in Ethiopia. The project will be funded by the Bureau of International Labour Affairs (ILAB) of the United States Department of Labour (USDOL). It will have a total budget of USD 5 million and be implemented over a period of 54 months.
Project outcomes include: (1) Increased capacity of the Government of Ethiopia to address child labour in the agricultural sector, with a focus on the informal sector, using a gender mainstreaming approach; (2) Improved ability of communities to reduce child labour, using a gender mainstreaming approach; and (3) Increased economic stability of households vulnerable to child labour, with a focus on women and girls.
The project falls under the technical responsibility of the Fundamental Principles and Rights at Work (FUNDAMENTALS) Branch of the Governance and Tripartism Department (GOVERNANCE). The FUNDAMENTALS Branch carries out technical cooperation, research and advocacy functions to assist ILO constituents to respect, promote and realize the fundamental principles and rights at work, which are: freedom of association and effective recognition of the right to collective bargaining; elimination of all forms of forced or compulsory labour; effective abolition of child labour; and elimination of discrimination in respect of employment and occupation.
[continued]
Reporting lines:
The Chief Technical Advisor will be based in Addis Ababa, Ethiopia. He/she will be responsible for supervising and managing the implementation of the project. The Chief Technical Advisor will report to and work under the direct supervision of the Director of the ILO-CO Addis Ababa and the technical guidance of FUNDAMENTALS. He/she will closely coordinate with ILO Specialists of the Cairo-based Decent Work Team. The Chief Technical Advisor will supervise a number of staff, including National Project Coordinators, Monitoring and Evaluation Officer, General Service staff and short-term national and international consultants.
Description of Duties
Lead, coordinate and supervise the implementation of the project in close collaboration with the Ministries Labour and other major stakeholders. Guide and supervise the work of project staff and ensure effective coordination and collaboration between the various project components and with ILO regional and headquarters offices.
Oversee the design, monitoring, evaluation and reporting of project activities, and ensure effective co-ordination of different elements and interventions in order to ensure the timely and effective implementation of the overall project. Ensure the development of a monitoring and evaluation system.
Building on the ILO's previous work in Ethiopia, maintain the ILO's position as a lead agency in advocacy and technical support. Coordinate and mobilize support from other stakeholders in order to strengthen the countries' capacities.
Effectively establish and maintain systems for managing project operations. Establish and develop information systems covering technical activities under the project and economic and social issues of relevance to the project; prepare periodic and ad hoc reports on the status of project planning and implementation; and establish coordination with concerned ILO departments and programs.
Identify training and capacity development needs; organize and conduct training workshops and meetings on all project intervention areas for the tripartite partners, NGOs, other agencies, private sector, target groups and staff as appropriate to reinforce the professional capabilities; adapt training guides, manuals and other knowledge-sharing materials to local environment.
Build the capacity of the Ministry of Labour and other relevant government agencies, social partners and the private sector identified during the bid preparation process.
optional section (if needed)
Strengthen relationships to cooperate and coordinate with concerned government agencies, ministries, employers' and workers' organizations, private sector, non-governmental organizations, target groups and donors, in the planning and implementation of activities under the project and engage actively in social and civil society dialogue, coalition building and public-private partnership promotion.
Develop knowledge sharing tools designed to forge partnerships, share good practices and foster networks of government policymakers, workers' and employers' organizations and civil society organizations to reach the project's goals.
Liaise with the UN Country Team to promote ILO's values within UN initiatives, increase the project's visibility and facilitate the scaling-up of the project's interventions. Ensure effective coordination with a range of relevant national policies and strategies of various projects, including those undertaken by other agencies or in complementary fields of activity.
Effectively manage human resources including recruitment, staff development and performance management of project personnel. Effectively manage the funds/budgets allocated to the project.
Oversee the development and approval process of sub-contracts, monitor the performance of sub-contractors and ensure timely implementation of sub-contracts. Ensure that all USDOL rules and regulations related to the Cooperative Agreement are strictly applied.
Undertake any other relevant duties requested by the Director of ILO-CO Addis Ababa.
Education
Advanced university degree in public policy, international development, social science, anthropology, education, economics, or related field preferred and with demonstrated expertise. Demonstrated work or academic experience that proves an understanding of gender equality and/or equity objectives.
Experience
At least seven years of progressively responsible experience of which at least three years at the international level carrying out project management, supervision, administration, implementation, monitoring and evaluation of technical assistance projects. Minimum of seven years' experience in the implementation of cooperative agreement and/or contract requirements (including meeting deadlines, achieving targets, establishing and maintaining systems for managing project operations, working with multiple subrecipient(s) and/or contractor(s), and overseeing the preparation and submission of required reports to donor agencies), preferably in the country of implementation. Having working experience in Africa, particularly Ethiopia, would be an advantage. Familiarity with ILO policies and procedures would be an advantage, as well as having expertise and minimum of seven years' experience working on projects that address labour-related issues, including child labour, gender and demonstrated knowledge of global supply chains.
Languages
Excellent command of English and proficiency in Amharic is required.
Competencies
Proven leadership role in convening medium to large stakeholder meetings that resulted in continued commitments to address goals over long periods of time.
Proven capacity to initiate and implement development co-operation programmes and activities with ILO constituents and NGOs, including negotiation skills with governments, social partners and mobilizing the support of international donor agencies and provide quality services;
Wide knowledge of area-based monitoring and referral systems, educational and vocational training and social protection of children;
Sound knowledge of office policies, administrative procedures and practices;
Excellent knowledge of financial rules and regulations;
Decision-making and problem-solving skills;
Excellent drafting skills, negotiation skills and organisational and management skills;
Demonstrated ability to effectively monitor work programme and resources;
Ability to work under time and political pressure and meet deadlines;
Ability to work independently with a minimum of supervision;
Competencies cont'd
Proven ability to take ownership of all responsibilities, to act with integrity and transparency by maintaining social, ethical and organisational norms, and to meet all commitments within the prescribed time, cost and quality standards.
Ability to develop clear strategic goals consistent with the project/program's objectives, and to design and synthesise strategies for program development.
Ability to advocate and provide policy advice.
Excellent leadership skills, ability to work effectively in a team and excellent interpersonal skills.
Ability to develop training materials, alternative courses of action, project proposals, policy, procedural matters and present them at high-level meetings.
Ability to promote a knowledge sharing and learning culture in the office, and to focus and guide others to meet objectives at individual and group level.
Strong written and verbal communication skills, including the ability to write accurate reports and to build networks to obtain cooperation with partners.
Conditions of employment
Any appointment/extension of appointment is subject to ILO Staff Regulations and other relevant internal rules. Any offer of employment with the ILO is conditional upon certification by the ILO Medical Adviser that the person concerned is medically fit to perform the specific inherent requirements of the position offered. In order to confirm an offer from the ILO the successful candidate will be required to undergo a medical examination.
Any extension of technical cooperation contracts are subject to various elements including the following: availability of funds, continuing need of the functions and satisfactory conduct and performance.
Applying Instructions
For more information on conditions of employment, please visit: https://jobs.ilo.org/content/International/?locale=en_GB
Recruitment process
Please note that all candidates must complete an on-line application form. To apply, please visit ILO Jobs. The system provides instructions for online application procedures.
Applicants will be contacted directly if selected for a written test and/or an interview.
Depending on the location and availability of candidates, assessors and interview panel members, the ILO may use communication technologies such as Skype, Video or teleconference, e-mail, etc for the assessment and evaluation of candidates at the different stages of the recruitment process, including technical tests or interviews.
Assessed candidates who will be considered as appointable but not selected for this position can also be offered to be assigned on another temporary position at the same or at a lower grade provided that said candidates possesses the minimum qualifications for this position.
Fraud warning
The ILO does not charge any fee at any stage of the recruitment process whether at the application, interview, processing or training stage. Messages originating from a non ILO e-mail account - @ilo.org - should be disregarded. In addition, the ILO does not require or need to know any information relating to the bank account details of applicants.
WARNING: Do not to pay any money to get a job. Please report fraudulent jobs to info@newjobsethiopia.com