Child friendly space facilitators ( 4 positions)
Description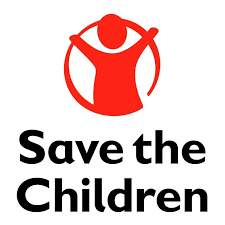 ROLE PURPOSE:
Under the direct supervision of the Child Protection Senior Officer, the Child-Friendly Space Facilitator implements structured activities at the CFS to create a learning environment that provides structure and safety, as well as contributing to the child's emotional security and positive cognitive and physical development. Ensure a variety of structured games and activities within the CFS, catering to the needs of children of different ages, genders, and abilities,
Prepare a daily/weekly activity schedule should include free time, recreation, expressive activities like drama, drawing and time for small group/large group activities and reports to child-friendly space, Plan activities for the coming week with a variety of programs and activities for each age group that engages girls' active participation. Post the activity schedule at the beginning of each week so children know what to expect Ensure that water is delivered regularly, that there enough for all children attending is and that it is safe to drink. Promote participation by children who have mental or physical disabilities.  Be a positive role model and demonstrate conflict-solving behavior.Key accountabilities
Coordination
Be a role model for the rest of the Staff and Volunteers in active involvement/ interaction with children in play and all our CP activities. This means spending as much time as possible in the Child-Friendly Centers to inspire the staff and volunteers by showing all children respect, care and commitment in the way we are treating them.
Take a leading role in inspiring and empowering the team in all technical and practical tasks regarding the Child protection program.
Responsibilities
Supervise and support children's play activities from 8 to 11:30 am in the morning and 2 pm to 5 pm in the afternoon, 5 days/week including Fridays
Plan activities for the coming week with a variety of programs and activities for each age group that engages girls' active participation. Post the activity schedule at the beginning of each week so children know what to expect
Make sure the CFS and surrounding areas are safe and clear of hazardous materials such as rubble, loose wires, broken concrete, glass, and rusty metal
Make sure the latrines are child friendly and children use the latrines, Make sure children wash their hands with soap and water after using the latrines and before any food is eaten
 Make sure that there is absolutely zero tolerance for corporal punishment or aggression from our volunteers, guards, or other staff. If this occurs, the Supervisor must immediately reprimand the person and provide a written report to the CP officer, who is obliged to take the necessary steps. The supervisor shall also ensure that our zero-tolerance for all forms of physical punishment/aggression, motorized vehicles, tobacco, or consumption of chat at our CFS, is made ​​known to all who are · the Children. All such cases shall be immediately reported to the CP officer
Monitoring /evaluation
Present weekly/monthly and quarterly project status report to CP officer, which will include activity progress, and highlight any areas which need special management attention.
Undertake site supervision to review status of project implementation and to advise or any corrective action that needs to be taken.
Any other duties as assigned by the line manager and/or the SCI management
SKILLS AND BEHAVIOURS (our Values in Practice)
Accountability:
Holds self-accountable for making decisions, managing resources efficiently, achieving and role modelling Save the Children values
Holds the team and partners accountable to deliver on their responsibilities - giving them the freedom to deliver in the best way they see fit, providing the necessary development to improve performance and applying appropriate consequences when results are not achieved
Ambition:
Sets ambitious and challenging goals for themselves (and their team), takes responsibility for their own personal development and encourages others to do the same
Widely shares their personal vision for Save the Children, engages and motivates others
Future orientated thinks strategically
Collaboration:
Builds and maintains effective relationships, with their team, colleagues, members and external partners and supporters
Values diversity, sees it as a source of competitive strength
Approachable, good listener, easy to talk to
Creativity:
Develops and encourages new and innovative solutions
Willing to take disciplined risks
Integrity:
Honest, encourages openness and transparency
Job Requirements
MINIMUM QUALIFICATION AND EXPERIENCE
 Respect of Save the Children  rules, policies, and code of conduct
A diploma in social work, child care, or related degree is preferred.
Preferred working experience related to child protection or child care
Good organizational, communication, and writing skills.
Good human relations skills.
The Supervisor must have the ability to participate in direct interaction with children by taking an active role during play and other activities.
All of our CP staff must demonstrate an open and inclusive attitude, commitment to the importance of protecting children, and manage to work under pressure and appreciate challenges. Good teamwork skills are a must.
Code of Conduct
Because Save the Children's work is based on deeply held values and principles, it is essential that our commitment to children's rights and humanitarian principles is supported and demonstrated by all members of staff and its Volunteers. Save the children expects all staffs and volunteers to exhibit good moral and ethical code of conduct during the time of work with refugee children
The Organisation
We employ approximately 25,000 people across the globe and work on the ground in over 100 countries to help children affected by crises, or those that need better healthcare, education, and child protection. We also campaign and advocate at the highest levels to realize the right of children and to ensure their voices are heard.
We are working towards three breakthroughs in how the world treats children by 2030:
No child dies from preventable causes before their 5th birthday
All children learn from quality basic education and that,
Violence against children is no longer tolerated
We know that great people make a great organization and that our employees play a crucial role in helping us achieve our ambitions for children.  We value our people and offer a meaningful and rewarding career, along with a collaborative and inclusive environment where ambition, creativity, and integrity are highly valued.
Applying Instructions
Please attach a copy of your CV and cover letter with your application, and include details of your current remuneration and salary expectations.  A copy of the full role profile can be found at https://stcuk.taleo.net/careersection/ex/jobsearch.ftl
We need to keep children safe so our selection process, which includes rigorous background checks, reflects our commitment to the protection of children from abuse.
All employees are expected to carry out their duties in accordance with our global anti-harassment policy.
WARNING: Do not to pay any money to get a job. Please report fraudulent jobs to info@newjobsethiopia.com