Child Protection Project Coordinator
Description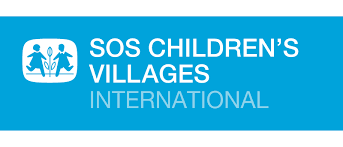 Who we are
SOS Children's Villages Ethiopia is an International Non-governmental organization and a member of SOS Children's Villages International Federation. We started our humanitarian work in Ethiopia with the opening of our first Village in Mekelle, Northern part of Ethiopia in 1974. Since then, we have expanded our programs  to different regions where there are significant needs for intervention and where we believe we can work in partnership with all relevant  actors to bring  sustainable  positive outcomes for children's and young people.
Today, we have grown significantly to meet the persistent challenges that confront Ethiopian children who have lost parental care and those that are at risk of losing their parental care. Working in close collaboration with international donors, local government and community based organizations across seven program locations; we aspire that every child grows up with love, respect and security.
Why we need you?
We are looking for a Child Protection Project Coordinator who will be responsible for coordinating and implementing child protection activities in the intervention area and the donor compliance and all stakeholders engaged in the project in collaboration with the Regional Coordinator and Child protection officer.

What we provide...

An amazing work environment that promotes personal growth through providing professional space to grow and advance your career!
Your role....
As a Child Protection Project Coordinator, you will be in charge of the following:
 Implementing project activities and ensuring the quality of the project
Conducting child protection assessments using standard assessment processes and tools
 Ensuring assessment findings are documented and that all assessments include a disaggregated analysis of children's needs.
Monitoring project implementation to ensure quality delivery of activities
Supporting project technical team in the preparation of timely project and donor reports
Monitoring and systematically documenting project results in his/her respective area of assignment;
Regularly scheduling reviews of projects with project team, governmental and/or non-governmental partners and stakeholders in the respective area of assignment;
Ensuring that quality and comprehensive case management systems are in place to project participants who are at risk.
Ensuring the coordination of case management and program data base activities for quality reporting
Ensuring the concept of confidentiality and do no harm are integrated into project implementation.
Ensuring the child protection response complies with the Minimum standards of the MA and with Child Protection in Humanitarian Settings
Identifying learning and training opportunities for technical staff and partners and working as a mentor and role model for less experienced staff.
Building capacity of officers, local government, local partners' staff.
Participating on various child and GBV forums, networks and other related platforms to ensure children needs of children are addressed
Taking steps to document lessons learned in the project area for wider dissemination.
Supporting the preparation and submission of reports donors and ensure that correct and appropriate information is included
Job Requirements
Up for the Challenge:
Then check out our criteria....
The Must Haves:
BA/MA level in Social Work, Sociology, Psychology, Development Studies or similar, or equivalent field experience.
Professional and technical experience matching the above-mentioned duties and responsibilities.
Significant management experience (of at least 4 years) working in an emergency response context
Significant coordination experience (of at least 4 years) working in an emergency response context
Good knowledge of and experience in using established inter-agency standards and guidelines in child protection, such as the Inter-agency Guidelines on Separated and Unaccompanied Children, t the Minimum Standards for Child Protection in Humanitarian Settings.
Previous experience of leading a team and of project management
Experience of and commitment to working through systems of community participation and accountability
Experience in monitoring and evaluating child protection programmes in emergency, transition and development contexts
Ability to write clear project reports
Excellent communication skills
Strong influencing skills and experience in advocacy
Politically and culturally sensitive with qualities of patience, tact and diplomacy
A high level of written and spoken English
Afan Oromo and or Somali language proficiency is mandatory.
The capacity and willingness to be extremely flexible and accommodating in difficult and sometimes insecure working circumstances
Commitment to and understanding of child rights, the aims and principles of SOS Children's Villages Ethiopia, and humanitarian standards such as the Sphere Charter and the Code of Conduct.
Applying Instructions
Excited to take on a new Challenge...….
Then send us your application through
Female applicants are highly encouraged to apply
"Our selection process is a reflection of our engagement and dedication to acquire talents that promote a safe and enabling environment for children and young people"
WARNING: Do not to pay any money to get a job. Please report fraudulent jobs to info@newjobsethiopia.com