Child Protection Project, Regional Coordinator
Description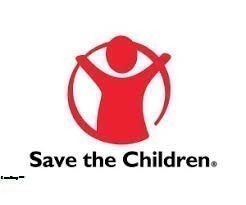 ROLE PURPOSE:  The child protection project regional coordinator will lead the implementation, monitoring, and reporting of the Mainstreaming Socio-Emotional Learning/SEL and Parenting Skills Education project activities at the regional level. The Coordinator will coordinate resources to ensure proper and timely delivery of activities and will provide progress updates on a monthly, quarterly and annual basis.

She/he will closely work with Regional Bureaus of Women, Children and Youth Affairs in Oromia, Somali, and Southern Nations, Nationalities and People's (SNNP) Regional States; and relevant Zonal and District Bureaus; UNICEF Implementing Partners in Oromia, Somali and Southern Nations, Nationalities and People's (SNNP) Regional States and UNHCR (Protection Cluster Coordinator), UNFPA (GBV Area of Responsibility co-lead) in order to develop and roll out a validated SEL and Parenting Skills Education that can be utilized in humanitarian contexts in Ethiopia. The Project Coordinator will represent SCI at external forums/meetings at the regional level as required in consultation with the line manager.

Reports to: Child Protection Project Manager -Mainstreaming SEL and Parenting Skills Education   Project

Program management 
Support the Project Manager based in Addis to conduct review and contextualization of Socioemotional Learning Package- Children's Resilience Building Program: Psychosocial Support Program for in and out of school Children package for children 10-17.
Assist the project manager review and contextualize the Parenting without Violence package for caregivers, diversified caregivers of children aged 0-5, 6-11 and 12-17.
Support regional Roll Out of the packages to 180 trainees per package, including frontline facilitators and supervisors
Provide on-job coaching to frontline facilitators in his/her respective area of assignment to ensure quality and fidelity of implementation.
Participate in joint on-job coaching visits that shall be conducted by SCI and trained partners' supervisors, using a structured feedback form.
Facilitate the collection of baseline information which will allow the implementation of an evaluation at the completion of the intervention, highlighting key outcomes of the partnership and potential/implications for further scale-up.
Monitoring, evaluation and quality assurance
Monitor and systematically document project results in his/her respective area of assignment;
Regularly scheduled reviews of projects with project team, government and/or non-government partners and stakeholders in his/her respective area of assignment;
Stakeholders and partner management
Foster collaboration among government and non-government stakeholders in his/her respective area of assignment;
Liaise with and creates a conducive working relationship between SCI and key project stakeholders at the regional level
Conduct regular monitoring visits of the project and prepare reports for documentation and follow-up actions;
Closely work with stakeholders in the preparation of periodic and project completion reports;
Other
Represent SCI in forums/meetings on areas related to the project at the regional level;
Performs other related activities as assigned by the immediate supervisor.
SKILLS AND BEHAVIOURS (our Values in Practice)
Accountability:
Holds self, SCI and the broader project implementing teams accountable to deliver on their responsibilities and managing resources
Collaboration:
Builds and maintains effective relationships, with their team, colleagues, members and external partners and stakeholders
Values diversity, sees it as a source of competitive strength
Approachable, good listener, easy to talk to
Creativity:
Develops and encourages new and innovative solutions
Willing to take disciplined risks
Integrity:
 Honest, encourages openness and transparency
Job Requirements
Commitment to Save the Children values
A minimum of Bachelor Degree in Social Sciences, Sociology, Social Work or equivalent;
At least 3-year experience in child protection in emergency programing
Experience and understanding of Socio-Emotional Learning and Parenting Skill Education
Knowledgeable on Save the Children's Parenting Without Violence (PWV) common approach; Positive Discipline in Every Day Parenting (PDET), REAL (Responsible, Engaged and Loving Fathers) and Child Resilience programs.
Demonstrated experience of report writing and presentation skills;
Demonstrated experience of conducting training and providing capacity building to partners
Excellent interpersonal skills
Highly developed cultural awareness and ability to work well in an international environment with people from diverse backgrounds and cultures;
Ability to function independently with minimal supervision;
Computer literate, fluent in English, both verbal and written, required
Willingness to have regular travel to project implementation area;
Knowledge of working language in the project area is an asset
Applying Instructions
WARNING: Do not to pay any money to get a job. Please report fraudulent jobs to info@newjobsethiopia.com