Location

Torhayloch, Behind the Swiss Embassy (behind Augusta Shirt Factory) Jimma Road Addis Ababa, Ethiopia

Date Posted

November 19, 2021

Category

Health Care / Medical



Job Type

Full-time



Currency
ETB
Description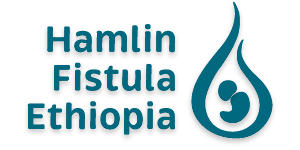 Hamlin Fistula Ethiopia (HFE) is a world leading organization committed to the treatment and reintegration of patients suffering from Obstetric Fistula and the training and deployment of qualified midwives to prevent Obstetric Fistula and other child birth injuries.
HFE which was established in 1974 G.C by Drs. Catherine and Reginald Hamlin has been caring for the women of Ethiopia for almost 60 years. Including our main Fistula Hospital in Addis Ababa we have 5 regional hospitals, rehabilitation and reintegration center and The Hamlin College of Midwives. We deploy midwives into rural health centers across the country and provide mentoring and other support services to these facilities.
The Hamlin Fistula Ethiopia is delighted to invite applicants for the Clinical Nurse position:POSITION SUMMARY:
This position provides professional nursing services to Optimize patient care in medical OPDS and wards. In this role, the nurse works closely with doctors, specialists, and other care providers to deliver day-to-day activities, short- and long-term care to patients. Nurses aid patients from the moment they enter the OPD by collecting patient information, supporting patient evaluation, administering treatments and medications as needed, and educating patients.
Major Duties and Responsibilities of Clinical Nurse includes the following, but are not limited to
The Clinical Nurse is responsible for the day-to-day management of the clinical care delivered to the patients such as Makes daily rounds, recording and reporting and progress on nursing note.
Will also conduct preliminary tests such as Monitoring patient's vital signs, blood pressure and respiratory checks and do other assessment as required to detect anomalies
Provide direct care to patients, including administering medication or treatments, change the dressing on a wound, apply topical treatments, or administer medication via intravenous methods or direct injection.
Follow up with patients to determine whether courses of treatment are effective and assess patients during follow-up appointments.
Contribute to successful long- and short-term treatment through careful observation of patients on initial and follow-up visits.
Interact with patients throughout the day and often liaise between patients, doctors, and patient representatives like family members.
Need to adhere to privacy laws to maintain patient confidentiality, and often need to provide family members and other care providers with information about patient health and well-being.
Administer treatment to patients based on findings from their diagnosis and assess the effectiveness of the treatment administered to patients.
In order to help patients, recover faster, the nurse works with their loved ones and family members to identify things that appeal more to patients and make them respond to treatment faster.
As one with an open mind to patient recovery, work with other healthcare providers to come up with the best treatment techniques they need to get better.
Assess, plan, deliver and evaluate high standards of nursing care.
Promote a welcoming, caring and safe environment for clients and their families.
Adhere to safety standards and precautions.
Assessing patients prior to surgery and alleviating their concerns
Evaluate patient in pre and postoperative phases
Gives oral and written reports of pertinent information to oncoming staff.
Prepares and administers medications and treatments as prescribed by physicians.
Accurately observes, reports and records any complication.
Be aware of the five right (right medication, right patient, right route, right dose, right time).
Demonstrates flexibility in recognizing and participating in 24-hour staffing if the need occurs.
Adheres to policies and procedures of the Health of HFE.
Performs other duties assigned by the Supervisor.
Reports to: The Center Managers
Place of Work: Sidama Region/Yirgalem Hamlin Fistula Center/, Harar Hamlin Fistula Center/, Iluababor Zone /Mettu Hamlin Fistula Center/ and Amhara Region/Bahir Dar Hamlin Fistula Center
Number of Candidates  Required: 4/ one nurse for each of the above-mentioned Centers/
Job Requirements
Requirements – Education, Skills, Knowledge, and Abilities – for the Position of Clinical Nurse
BSC degree in Clinical Nurse
Education Requirement: Graduated from Recognized Institute in BSC Degree
Work Experience: 1-3 years in a related filed
Attention to detail- This role requires a high level of attention to detail as clinic nurse listen to patient complaints, observe changes in their health, and provide treatment information to other care providers
Critical Thinking – They also respond to changing patient circumstances and to do so, are skilled at rapidly assessing situations and making critical decisions about patient care
Communication Skills – Because they speak directly to patients and provide vital information to doctors and patient representatives, clinic nurse must be effective communicator.
Responsible for handling patient care by working in an interdisciplinary team
Motivated and dedicated learner with good problem solving skills
Exceptional time management and resource management skills
Possess acute care skills for working effectively with critically ill patients
Determined, hardworking and highly motivated individual
Preparing reports on patient condition after examining, assessing and evaluating emotional condition of patients.
Punctual, dedicated and ever ready to work in flexible and rotating shifts as per the requirement.
Thorough knowledge of the medical equipment and administering medications and treatments
Proficient in maintaining the clinical database and records considered important in the treatment.
Committed in delivering the results using the ethical work standards, as well as strong analytical skills.
Applying Instructions
  Hamlin Fistula Ethiopia (Addis Ababa Fistula Hospital) which is located at Kolfe Keraneo Sub City, K. 09, House No. 920; around Torhayloch, Behind the Swiss Embassy (behind Augusta Shirt Factory) Jimma Road Addis Ababa.
P.O. Box 3609
Hamlin Fistula Ethiopia
(Addis Ababa Fistula Hospital)
Tel+251 0113716544/46
Email: hr@hamlinfistula.org
PLEASE NOTE THAT ONLY SHORTLISTED CANDIDATES WILL BE CONTACTED
WARNING: Do not to pay any money to get a job. Please report fraudulent jobs to info@newjobsethiopia.com