Description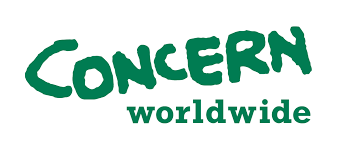 Employment Type;  Definite Period
Job Purpose;
To provide effective technical management of the Somali region Surge emergency response project. The Surge programme aims to capacity build woreda health facilities to be able to prepare and plan for spikes in cases of severe acute malnutrition.
Main Duties & Responsibilities
Project implementation
Manage the Surge project as per the project proposal and budget secured
Ensure planned activities are implemented according to the agreed timetable
Ensure the availability of necessary supplies required for the project
Ensure the existence of follow up mechanism for defaulters and non-responders to determine/assess the cause
Assist the project team to develop weekly and monthly objectives and work-plan for the project and ensure that all planned activities are met.
Ensure good collaboration and participation of MoH and other relevant office staff.
Provide both formal and ongoing training for MoH staff in CMAM/ Surge principles and protocols.
Keep up to date with any changes or updates in national emergency nutrition response guidelines, and communicate these to project staff and Woreda MoH as appropriate.
Create appropriate links, working procedures and information sharing with the stakeholders
Build the capacity of the MOH nutrition staff team in the understanding and implementation of nutrition techniques through in-house training workshops, staff meetings, exchange visits and leading by example.
Ensure good communication with Addis based technical support, providing regular updates on project developments
Facilitate the implementation of relevant recommendations made by Addis based technical support.
Take part in nutrition & coverage surveys and other assessments.
Ensure that Concern's Surge  project in S. Wollo  is of good quality and is reaching international standards for performance
Continuously monitor the nutritional status of vulnerable sections of the population in S. Wollo through data collection and information sharing and keep Concern Addis informed of its development.
Produce monthly, quarterly, biannually and annual progress reports according to the organization's and the government reporting templates and schedule
Responsible for keeping and maintaining project data, record and documents
Promote and ensure community participation through all possible methods in all aspects of programme activities.
Document lessons and share with the team and the department staff
Keep the Program Manager informed of all developments through regular written reports, and verbal communication.
Provide brief internal monthly reports, weekly early warning information to PM.
Assessing timely EWI and recommend as necessary
 Perform other duties appropriate to the position and assigned by your line manager.
Emergency Response;
Concern is committed to responding to emergencies efficiently and effectively in order to help affected people meet their basic needs, alleviate suffering and maintain their dignity. To this end, when emergencies strike and the Ethiopia Programme is to respond, all staff are required to actively participate in the response, regardless of location and contribute to the efforts aimed at achieving the humanitarian objective of the organization.
Participate and contribute as necessary towards Concern's Emergency response.
 Comply with Concern's health, safety and security guidelines during emergencies.
Gender Equality
Demonstrate understanding of Concern Ethiopia's Gender Equality Strategy
Contribute to ensuring that Concern Ethiopia is a place where men and women are treated equally and with  dignity and respect
 Demonstrate gender equality awareness and gender sensitivity and an ability to integrate a gender equality perspective into tasks and activities.
Accountability
In line with Concern's commitments under the Core Humanitarian Standard (CHS):
actively promote meaningful community participation and consultation at all stages of the project cycle (planning, implementation, M&E);
work with relevant colleagues  to ensure that the Complaints and Response Mechanism (CRM) is functional and accessible, that feedback and complaints are welcomed and addressed;
Work with relevant colleagues to ensure that information about CRM, safeguarding and expected staff Behaviour is disseminated among programme participants and communities.
Safeguarding
Able to seek appropriate advice and report concerns, and feel confident that they have been understood.
Understands local safeguarding structures and arrangements.
Practises in a manner that seeks to reduce the risk of abuse, harm or neglect.
Identifies and refers to appropriate services any other associated persons including carers, family members and children at risk.
 Able to document safeguarding concerns, and maintain appropriate record-keeping, recording the wishes and views of the adult or child at risk, differentiating between fact and opinion.
Job Requirements
Person Specifications:
Education & Qualification:
Degree or Diploma in relevant discipline (nursing, health, nutrition etc.)
Experience:
At least 5 years and 8 years relevant experience respectively in Emergency CMAM nutrition response project implementation
Experience of capacity building and training health staff
Previous experience working in wider emergency response programmes
 Minimum 2 years NGO experience is preferable.
Competencies
Ability to work as part of a team
Flexibility, adaptability, and patience
Facilitation and interpersonal skills
Ability to work under pressure often to strict deadlines
Ability to assess problems and recommend solutions
Training coaching and mentoring skills
Cross cultural awareness and sensitivity to cultural differences
Awareness of gender issues
Empathy with organisational goals
Good knowledge and competence of computer applications i.e. Microsoft, Word, Excel Email
Excellent English writing skills
 Ability to motivate and develop skills of others.
What we Offer
A competitive salary and benefit package
Excellent medical benefits (100% cover including dependents)
20 days annual leave
 26 weeks maternity leave, 18 weeks (unpaid) parental leave
Applying Instructions
Interested applicants should send non-returnable C.V., application letter outlining        how their experience and education fit this vacancy, please note that no need to submit your supporting documents at this stage:
Apply via ethiojobs.net or in person to Jigjiga Concern Worldwide Office or via ethiojobs.net
Only short listed candidates will be contacted.
Safeguarding at Concern: Code of Conduct and its Associated Policies
Concern has an organisational Code of Conduct (CCoC) with three Associated Policies; the Programme Participant Protection Policy (P4), the Child Safeguarding Policy and the Anti-Trafficking in Persons Policy. These have been developed to ensure the maximum protection of programme participants from exploitation, and to clarify the responsibilities of Concern staff, consultants, visitors to the programme and partner organisation, and the standards of behaviour expected of them. In this context, staff have a responsibility to the organisation to strive for, and maintain, the highest standards in the day-to-day conduct in their workplace in accordance with Concern's core values and mission. Any candidate offered a job with Concern Worldwide will be expected to sign the Concern Staff Code of Conduct and Associated Policies as an appendix to their contract of employment. By signing the Concern Code of Conduct, candidates acknowledge that they have understood the content of both the Concern Code of Conduct and the Associated Policies and agree to conduct themselves in accordance with the provisions of these policies. Additionally, Concern is committed to the safeguarding and protection of vulnerable adults and children in our work. We will do everything possible to ensure that only those who are suitable to work or volunteer with vulnerable adults and children are recruited by us for such roles. Subsequently, working or volunteering with Concern is subject to a range of vetting checks, including criminal background checking
WARNING: Do not to pay any money to get a job. Please report fraudulent jobs to info@newjobsethiopia.com