Collaborating, Learning and Adapting (CLA) Officer
Description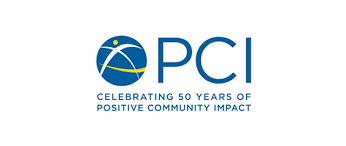 Founded in 1961, PCI is an international non-profit organization dedicated to enhancing health, ending hunger, overcoming hardship, and advance women and girls around the world. PCI has been registered and working in Ethiopia since 2005. PCI has five decades of experience and demonstrated impact in long-term development and community health, and 40 years of experience managing large-scale US Government (USG) grants, contracts, and cooperative agreements. It manages a portfolio of integrated programming that includes significant projects addressing food, nutrition, and livelihood security; community based DRR, climate change, reproductive, maternal, newborn and child health; HIV/AIDS; other diseases; water, sanitation, and hygiene; and humanitarian assistance/disaster risk reduction programs.
JOB SUMMARY:
PCI is seeking a Zonal Collaborating, Learning and Adapting (CLA) Officer for its USAID funded Resilience In Pastoralist Areas (RIPA) programme. RIPA is a multi-million dollar, US Agency for International Development (USAID)-funded project that will improve resilience to enhance food security and inclusive economic growth. This multifaceted activity is expected to be a major component in USAID's contribution to improving Ethiopia's ability to withstand major shocks in the pastoral regions, a critical element on the journey to self-reliance. RIPA's core activities will target 250,000 households (approximately 1.5 million people) in 5 Zones. Specifically, the project will tackle the root causes of vulnerability for lowlands households to withstand and recover from climate and conflict related shocks and stresses. These include weak disaster risk management capacity at different levels, limited livelihood diversification options, poor livestock and crop productivity, weak market linkages, and low levels of nutrition. Implementation will focus on systems change, with a strong learning component to ensure interventions are adapted per the latest analysis and research. Partnerships with other implementers, donors, the GoE, and the private sector will be essential to reach the scale needed for real systems change.
Department: Collaboration, Learning and Adapting (CLA)
Reports to: Collaboration, Learning and Adaptation (CLA) Team Lead
Direct reports: None
Number of positions: 3 positions (one position per zone)

MAJOR DUTIES AND RESPONSIBILITIES:
The CLA Officer will be expected to serve as a resource person for implementation of a CLA plan under the USAID Funded RIPA programme. In collaboration with the CLA Team Lead, the CLA Officer will engage project staff, project beneficiaries and other stakeholders in identifying, collecting, analyzing and disseminating good practices and lessons learned emerging from program implementation. Specific responsibilities include, but are not limited to:
Ensuring the implementation of CLA plan in close collaboration with CLA team lead, Component Lead and MEL manager
Identify ways to strategically collaborate with key stakeholders at zonal level, regularly identify and capture lessons learned from the program activities and disseminate them in various platforms such as the program learning website, reports, blogs, and relevant media outlets;
Ensuring the participation of key stakeholders in monthly and quarterly sprint review meeting
Facilitating regular knowledge-sharing events through roundtables, workshops, and among program staff, donors and other stakeholders at zonal level
Ensuring the implementation of regular stock-taking exercises such as pause-and-reflect sessions, before-action reviews, after-action reviews, and opportunities to give and receive stakeholder feedback;
Participating in program research efforts (i.e. participating in survey collection, focus group discussions and post survey debriefs)
Participation in monitoring and evaluation activities in collaboration with RIPA MEL manager, Component Leads as needed;
By drawing on existing and ongoing practice and research, support efforts to identify key research questions and engage in the design of studies that generate evidence on best practices and lessons learned;
Working with CLA Team Lead in Using project-generated evidence, develop innovative ideas, publications and products contributing to the technical evidence base in the areas;
Building the capacity of the Agile team at zonal and district level on CLA and Agile
Monitoring the performance of the Scrum team on regular basis
Coaching and mentoring the scrum team on the agile manifesto, agile values and scrum process
Ensuring the daily stand up meeting/daily Scrum are conducted at zonal and district level
Working with CLA team leader to ensure that the feedbacks from daily Scrum meetings are documented and used in a way it improves the performance of the project and SCRUM team
Serving as Scrum Master
Facilitating the monthly sprint review meeting and Monthly retrospective meetings are organized and conducted as per required standards
Facilitating the monthly sprint planning meeting are organized and conducted as per the required standards
Working with CLA team leader to document the findings from Monthly sprint review meeting and monthly retrospective meetings are documented and used in a way it improves programme
Assisting the field team in establishing the context specific complaint and feedback handling mechanisms and ensure its implementation
Ensuring relevant information's are regularly shared with beneficiaries
Coaching and mentoring the RIPA team on accountability
 POSITION PARAMETERS/SPECIAL RESPONSIBILITIES REQUIRED:
This position is based in at Zonal capital with frequent field travel to target districts.
Job Requirements
REQUIRED QUALIFICATIONS AND EXPERIENCE:
Bachelor's degree in Rural development, Economics, Public Relations, Agriculture or related field;
Creative, results-oriented, and guidance self-starter with preferably at least 3 to 4 years of experience working in progressively junior roles in learning, knowledge dissemination and/or communications in a development, humanitarian, academic, professional network or similar environment;
Excellent writing skills in English required.
Excellent planning/organizational skills, including the ability to prioritize and manage simultaneous critical tasks;
Strong ability and history of successfully facilitating outcome-oriented roundtable discussions, networking discussions, workshops and forums, with the aim to contribute to the knowledge management and learning strategies of the program;
Ability to process and present information in creative ways to generate appropriate formats for different audiences;
Ability to build consensus among peers and way forward among peers;
Ability to meet deadlines under pressure, and work successfully with a diverse team and stakeholders.
Knowledge of USAID's CLA approaches and tools;
Fluency in written and oral English and local knowledge
DESIRED ATTRIBUTES:
Change-maker: Has a passion for the mission and values of PCI and AfriScout
Innovator: Seeks creative solutions to problems and challenges existing paradigms
Edifier: Able to inspire and motivate a team and build trust with communities
Ally: Possesses an appreciation and respect for local customs and traditions
Applying Instructions
The closing date for this application is April 25, 2020. Interested applicants who meet the qualifications should send their application letter and Curriculum Vitae on Ethiojobs.net on or before the closing date. Applicants must clearly indicate in their application letter the duty station that they are applying for.  Qualified women are highly encouraged to apply.
WARNING: Do not to pay any money to get a job. Please report fraudulent jobs to info@newjobsethiopia.com