Communication and DRM information officer
Description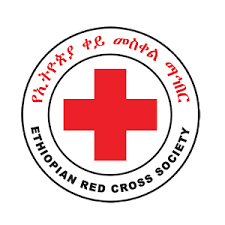 Ethiopian Red Cross Society is a humanitarian organization working in partnership with the Ethiopian government as an auxiliary to the government since 8th July 1935, with partners the International Federation of the Red Cross and Red Crescent Society (IFRC), ICRC and other National Societies. Its vision is to be a strong, self-reliant and the most efficient humanitarian organization in Ethiopia in reaching the most vulnerable. Our mission is to prevent and alleviate human suffering and to contribute to the wellbeing of mankind and prevalence of peace. It works on six core programs including Disaster preparedness response and disaster risk reduction (DPR /DRR), Resource Mobilization, Volunteers & Members management and Engagement, Image Building and Humanitarian Diplomacy, Capacity Building and Promotion of the Culture of Peace and Non-Violence. Following the recurrent drought, Increased chronic food insecurity and increased natural and manmade disasters ERCS is regularly trying to strengthen its capacity to address the above issues and increase its DRR information gatherings, disaster response capacity and early warning systems. Thus, ERCS is inviting applications from external qualified staffs that can fulfill the requirements of the post to fill the following vacancy that exist at Jigjiga, Somali Region of Ethiopia.
Job Grade: VIII
Terms of Employment:-Permanent (After 3 Months of probation period) 
Work Unit: Office of Regional branch
Report to: Head, DRM Division
Duties and Responsibilities
Ensure the effective functioning of the DRM information center within agreed standard operating procedures and relevant policies.
Manage the flow information to and from the center to enable timely decision making by the branch management during disasters and early warring information before disasters.
With support from HQ Information communication Technology (ICT), ensure that radio and communication systems managed by the center are effectively maintained.
Monitor adherence to agreed protocols regarding the use of VHF/I-EF radios and other communication systems for disaster reporting and management.
Supervise volunteers working with the center, ensuring they have clear roles and work within the framework of agreed policies.
Collect information and analysis to support the preparation of Branch contingency plans.
Responsible for maintaining the standby team roster, ensuring contact details. availability and other key data is accurately maintained and available at all times
Support the Duty Manager to activate response teams to respond to disasters.
Maintain an up to date and effective database to support disaster risk management activities.
Liaise with stakeholders and zonal branches to keep track of emerging and on-going events.
Monitor agreed indicators, identify trends and share information through agreed channels regarding events and early warring information which may require action.
Monitor, collate, analyze and share information through agreed channels about on-going Disasters with the Region,
Ensure that protocols regarding the sharing of disaster information (internally and externally) Arc adhered to communication policy and procedure of the ERCS.
Maintain a complete and updated inventory list of resources managed by the center.
Ensure that all volunteer on-duty time is recorded and authorized.
Ensure that filing maintained effectively
Performs other related duties and responsibilities assigned by regional branch head.
Job Requirements
Job Specification
Minimum first degree in disaster risk management or Information & communication technology or related subject and 2 years professional experience in disaster risk management or ICT
Training and Skill
Relevant training in disaster risk management
Experience of preparing high quality reports
Experience of GIS and other technologies which could be used in disaster risk management information
Fluent in English, Somali and Amharic languages
Ability to work closely, professionally, and constructively with all others regardless of nationality, ethnicity, gender, religion, race, tribe, or cultural background
Applying Instructions
We invite candidates meeting the required qualifications to fill out the employment application form from the official website of the Ethiopian Red Cross in vacancy menu 
http://www.redcrosseth.org/get-involved/vacancy
  and email to 
ercs-recruitment@redcrosseth.org
 before the closing date of this announcement on August 30, 2020. Or submit
 a non-returnable copy of all their credentials, recommendation letters, Proof of experience, an updated CV and cover later by not later ydab  30 of August 2020 to the Ethiopian Red Cross Society (ERCS), Somali branch, PO. Box:-65, Jigjiga, Ethiopia. Or can submit in person at the ERCS Office Jigjiga
WARNING: Do not to pay any money to get a job. Please report fraudulent jobs to info@newjobsethiopia.com