Communication and Knowledge Management Assistant
Description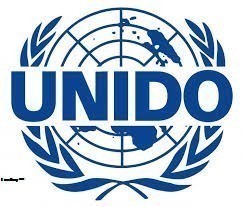 Organizational Context
The United Nations Industrial Development Organization (UNIDO) is the specialized agency of the United Nations that promotes industrial development for poverty reduction, inclusive globalization and environmental sustainability. The mission of UNIDO, as described in the Lima Declaration adopted at the fifteenth session of the UNIDO General Conference in 2013, is to promote and accelerate inclusive and sustainable industrial development (ISID) in Member States. The relevance of ISID as an integrated approach to all three pillars of sustainable development is recognized by the 2030 Agenda for Sustainable Development and the related Sustainable Development Goals (SDGs), which will frame United Nations and country efforts towards sustainable development in the next fifteen years. UNIDO's mandate is fully recognized in SDG-9, which calls to 'Build resilient infrastructure, promote inclusive and sustainable industrialization and foster innovation'. The relevance of ISID, however, applies in greater or lesser extent to all SDGs. Accordingly, the Organization's programmatic focus is structured in four strategic priorities: Creating shared prosperity; Advancing economic competitiveness; Safeguarding the environment; and Strengthening knowledge and institutions.
Each of these programmatic fields of activity contains a number of individual programmes, which are implemented in a holistic manner to achieve effective outcomes and impacts through UNIDO's four enabling functions: (i) technical cooperation; (ii) analytical and research functions and policy advisory services; (iii) normative functions and standards and quality-related activities; and (iv) convening and partnerships for knowledge transfer, networking and industrial cooperation. Such core functions are carried out in Departments/Offices in its Headquarters, Regional Offices and Hubs and Country Offices.
The Programme Development and Technical Cooperation Division (PTC) is responsible for providing technical cooperation services on technological and economic issues in areas covered by UNIDO's mandate in developing countries and countries with economies in transition. The Agri-Business Development Department (PTC/AGR) provides a variety of technical cooperation services to assist developing countries add value to the output of their agricultural sector and generate increased employment opportunities in off farm activities for rural communities, thereby contributing to increased food security and a sustainable reduction of poverty.
The Food System and Nutrition Division (PTC/AGR/FSN), promotes innovations in food systems of member states through value chain development and investment in agri-business, to enhance their productive capacities and reduce postharvest losses for greater food security, income and employment generation. The Division is responsible for identifying and strengthening food value chains by conducting gap analysis, formulating intervention programs designed to facilitate access to appropriate technologies, business development services, financing, markets and trade opportunities. In response to global trends and Member States request, UNIDO through PTC/AGR/FSN is placing an emphasis on nutrition and qualitative aspects of food processing as a critical element of food security, and innovative adaptation to climate change as a means of strengthening the resilience of smallholder farmers.
PROJECT CONTEXT
The Government of Ethiopia (GoE) has prioritised the development of Integrated Agro-Industrial Parks (IAIPs) and interlinked Rural Transformation Centres (RTCs) as key vehicles for the structural transformation of their economy. The transformation will be driven by the development of the Ethiopian agricultural production system from its current fragmented and supply-driven practices, to one that is organized and based on quality and demand. Such a change will boost agro-processing and will help create employment and stimulate a shift in investment and human resources from agriculture to agro-industries. To this end, The United Nations Industrial Development Organisation (UNIDO) has since 2011, been supporting the GoE in developing four pilot IAIPs in the regions of Amhara, Tigray, SNNP and Oromia, regions, which are currently in the final stage of construction and becoming operational.
An important feature that IAIPs and RTCs facilitate, is the inclusion of local businesses allied to agro-industry. The value chain approach facilitates the integration of farmer's cooperatives, which supply the agricultural products to agro-processors in the IAIPs and RTCs. The geographical approach facilitates the integration of MSME around the RTCs and the IAIPs that provides intermediate goods and services (logistics, packaging, cold chain, transportation). Strengthening these backward linkages is key to ensuring local economic growth, increased farmers sustainable income and off-farm employment.
Through the PCP Ethiopia the GoE has mobilised several development partners and funding mechanisms to support the development of the four pilot IAIPs and UNIDO is a technical implementation partner in some of these including:
The EU funded 'Promotion of Sustainable Ethiopian Agro-industrial Development (PROSEAD) aims at providing a substantial contribution to the IAIP development in areas like park-related infrastructure, value chain development, access to finance and building the capacity of the workforce. UNIDO is responsible for the overall coordination of PROSEAD and other interventions related to the IAIP programme in the country.
The AfDB is also funding the Integrated Agro-Industrial Parks Support Project IAIP-SP where UNIDO is responsible for the capacity development component of the project which contributes to the broader PROSEAD initiative and addresses aspects of park-related infrastructure development, capacity building of public institutions and food safety.
The Special Initiative (SI) on Training and Job Creation is an initiative of the German government in response to youth unemployment challenges in Africa. Its goal is to create jobs for young people by promoting sustainable investment and private sector development. UNIDO is collaborating with the German government in implementing the SI in Ethiopia and Senegal. In Ethiopia, the SI will focus on the IAIPs and RTC being piloted, in order to address unemployment, skills development challenges for youth and women, technology transfer and investment for Micro Small Medium-sized Enterprises (MSMEs).
As part of the inception phase activities, comprehensive communication strategies and communication packages have been developed for each of the projects in line with the visibility guidelines of the various project donors (EU, AfDB and BMZ's).
Duty station: Addis Ababa, Ethiopia
Start: 1 April 2020; End: 31 December 2020 (with possibility of extension)
Main Functions
Under the supervision of the Project Manager and in cooperation with the project team, the Communication and KM Assistant will perform the following main activities:
Based on the communication strategy developed for the projects, draw up the dissemination plan for the projects to enhance impact and visibility to create media and public interest;
Develop a media engagement plan to raise awareness of the IAIP projects.
Develop and maintain relationships with communication offices of Government agencies and development partners involved in the projects;
Provide assistance in the preparation of communication materials based on the communication packages and the key advocacy and promotional messages designed for the project ensuring conformity, quality and alignment of all communication materials and activities in regards to EU, AfDB and BMZ's guidelines.
Provide support to the project team in promoting the projects and the results among project beneficiaries, stakeholders, development partners and a wider audience through various media channels including local radio, television and print media as well as social media.
Maintain social media accounts including Facebook and twitter of the project, and link the project social media account to relevant partner including project beneficiaries,
Provide assistance to the project teams in organizing project events (e.g launch events, communication events, press conferences…);
Support the planning and organization of IAIPs/RTCs promotional events on site and in Addis Ababa
Provide regular reports on the implementation of the activities to the project manager and team;
Support the collection and synthetize of information from partners for the preparation of regular and ad-hoc reports for the Steering Committees and Technical Committee.
Prepare press-releases, briefs, key-note speeches, promotional videos, and other communication documents as required;
Core Competencies
Core Values
WE LIVE AND ACT WITH INTEGRITY: work honestly, openly and impartially.
WE SHOW PROFESSIONALISM: work hard and competently in a committed and responsible manner.
WE RESPECT DIVERSITY: work together effectively, respectfully and inclusively, regardless of our differences in culture and perspective.
Key Competencies
WE FOCUS ON PEOPLE: cooperate to fully reach our potential -and this is true for our colleagues as well as our clients. Emotional intelligence and receptiveness are vital parts of our UNIDO identity.
WE FOCUS ON RESULTS AND RESPONSIBILITIES: focus on planning, organizing and managing our work effectively and efficiently. We are responsible and accountable for achieving our results and meeting our performance standards. This accountability does not end with our colleagues and supervisors, but we also owe it to those we serve and who have trusted us to contribute to a better, safer and healthier world.
WE COMMUNICATE AND EARN TRUST: communicate effectively with one another and build an environment of trust where we can all excel in our work.
WE THINK OUTSIDE THE BOX AND INNOVATE: To stay relevant, we continuously improve, support innovation, share our knowledge and skills, and learn from one another.
Minimum Requirements
Education
Completed secondary education. University studies in the field relevant to the post may be counted towards experience credit (not exceeding a maximum of four years of the actual period of studies whichever is smaller).
Languages
Fluency in written and spoken English is required. Fluency and/or working knowledge of another local language is an asset.
Field of Expertise
Minimum of 8 years working experience in in communications, journalism, media, public relations and administration. Strong communication, drafting and organizational skills;
Experience in dealing with various media channels including mainstream and social media.
Demonstrated experience in event planning and organisation of events
Experience working with government and development agencies including the United Nations agencies in Ethiopia or similar country in the region.
Proven communication and drafting skills, both written and verbal.
Excellent team player with the ability to work under pressure and meet strict deadlines;
Computer literate with experience in the usage of computers and office software packages (MS Word, Excel, etc.).
Experience in handling of web-based management systems.
Applying Instructions
This appointment is limited to the specified project(s) only and does not carry any expectation of renewal.
Employees of UNIDO are expected at all times to uphold the highest standards of integrity, professionalism and respect for diversity, both at work and outside. Only persons who fully and unconditionally commit to these values should consider applying for jobs at UNIDO.
All applications must be submitted online through the Online Recruitment System Correspondence will be undertaken only with candidates who are being considered at an advanced phase of the selection process. Selected candidate(s) may be required to disclose to the Director General the nature and scope of financial and other personal interests and assets in respect of themselves, their spouses and dependants, under the procedures established by the Director General.
NOTE: The Director General retains the discretion to make an appointment to this post at a lower level.
WARNING: Do not to pay any money to get a job. Please report fraudulent jobs to info@newjobsethiopia.com