Communications and Graphics Design Officer
Description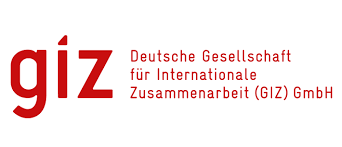 Communications and Graphics Design Officer
 GIZ-Internal/External Vacancy Announcement #086/2021
GIZ Office to the African Union
As an international cooperation enterprise for sustainable development with worldwide operations, the federally owned "Deutsche Gesellschaft für Internationale Zusammenarbeit" (GIZ) GmbH supports the German Government in achieving its development-policy objectives.
Since 2004, GIZ has been working with the African Union (AU) at its headquarters in Addis Ababa, multiple departments of the African Union Commission (AUC), the African Union Development Agency (AUDA-NEPAD), and the AU's regional organisations, specialised institutions and Member States with a common goal to strengthen management capacities and enhance coordination and efficiency between the continental, regional and national levels of development.
The GIZ AU portfolio is currently active in 40 Member States of the AU and comprises more than 235 staff based in the GIZ AU main office here in Addis Ababa, Ethiopia, and 21 more Member States.
The GIZ AU partnership is rooted in the AU's vision and strategic framework for inclusive growth and sustainable development: The Agenda 2063, while simultaneously contributing to the achievement of the United Nations' 2030 Agenda Sustainable Development Goals (SDGs) focusing in three priority areas of collaboration – Regional Economic Integration, Peace & Security, Governance & Migration.
In this context, the GIZ AU Office Addis Ababa is looking to hire a dedicated communications and graphics design officer to join its communications team
Contract duration:                            December 31, 2022
Responsibilities
Ensuring accounting functions and systems are implemented according to GIZ & Internationally accepted procedures.
Supports in the Internal coordination functions within the Finance Department
Effectively coordinating with the staff of the finance team
Tasks
General tasks
The communications and graphics design officer will provide technical support in the field of communications and public relation on the following tasks:
Strategic tasks
Supporting the GIZ AU (GIZ Office to the African Union and its portfolio) in the development, design, coordination, implementation, and monitoring of internal and external communications activities to all stakeholders
Assisting in periodically updating the existing GIZ AU Portfolio communication strategy
Ensuring the consistency of corporate identity application in all communications activities as per the German Development Cooperation and GIZ guidelines
Supporting the coordination of communication activities with the German Development Cooperation Office Ethiopia (GDCO), the German Embassy to the African Union and the African Union Commission
PR activities of the GIZ AU Portfolio
Assisting the communications advisor in development and design of suitable PR instruments (e.g. GIZ AU Annual Report, fact sheets, bi-monthly newsletter, PowerPoint presentations, info sheets, etc.)
Regularly updating the GIZ AU portfolio presentation, onboarding guide, website, and Integrated Digital Applications (IDA) country and community pages and other information materials
Coordinating the collection and designing of contents for social media and websites
Spearheading the planning and the production of a GIZ AU short documentary video
Cooperating and managing the flow of information between the GIZ AU office and GIZ Corporate Communications
Liaison and coordination of communications related inquiries with service providers, including provision of technical inputs and handling the necessary administrative processes (e.g. consultants, agencies, photographers, trainers, writers)
Assisting in the organisation of internal and external exchange events
Providing assistance in high-level delegation visits
Advisory service to the GIZ AU Programmes
Cooperating with programmes and managing the internal flow of information between the GIZ AU Office and GIZ worldwide
Participating in the communications network organised by GDCO for Ethiopia and supporting organisation of the communications network meetings with communication focal persons of the GIZ AU programmes monthly
Provision of advice and input for internal and external communication activities of programmes (e.g. on corporate design issues, production of publications, web page update, event planning, etc.)
Undertaking quality assurance checks of communication products submitted by programmes.
Collecting and developing success stories from the programmes (infographics, documentary texts, etc.) and supervising the dissemination process
Media relations
Coordinating press and media activities of the GIZ AU Portfolio
Collecting and preparing press kit for specific events
Establishing and maintaining contacts with national, regional and international media representatives
coordinating cooperation with external communication service providers (e.g. appraisers, agencies, photographers, trainers, copywriters)
creating and assuring the quality of pools of appraisers, service providers (text, printers, graphic designers, proof-readers, lithography etc.)
Monitoring and documenting press coverage, keeping track of the internal and external press announcements and articles concerning GIZ AU Portfolio
Job Requirements
Required qualifications, professional experience and additional competencies
We are looking for an enthusiastic, creative, and open-minded team player with good interpersonal skills, ability to handle multiple tasks and work in intercultural environment. The candidate should be organised and have a strong attention to detail. Technical requirements include:
University degree in Communications, Journalism, Graphic / IT Design or related field (MA or equivalent)
At least 3-5 years of professional experience in one of the respective fields
 Proven experience in content development, writing and/or editorial work (work samples may be requested)
Good knowledge of development policy issues; and the role of international organisations for sustainable development and international cooperation is an asset
 Very good technical affinity for media contexts including knowledge of a wide range of multimedia, web and digital tools, and content management systems
Experience in design and video production with expert knowhow of applications such as Adobe InDesign, Illustrator, Photoshop and Premiere Pro
Proficient in Office 365 applications (PowerPoint, Excel, Word, Outlook, MS teams, etc.)
Good contacts of local, regional and international media
Fluent in both spoken and written English, fluency in Ethiopian national language, good knowledge of German or French is an advantage.
Applying Instructions
Application procedure:
Interested and qualified candidates shall submit their motivation letter along with their non-returnable recent CV via Ethiojobs or Email: hreth@giz.de
Note:
Please make sure you mention the Vacancy Number 'Communications and Graphics Design Officer #086/2021' in the subject line of your email application.
For more information on the work of GIZ Office to the African Union (AU):
www.giz.de | GIZ African Union
GIZ African Union Annual Report 2020
Due to large number of applications we categorise applications with the vacancy numbers.
Applications without vacancy numbers in subject lines might not be categorized in the appropriate folder and could be disqualified.
Only short-listed candidates will be contacted
We encourage persons with disabilities to apply for the position. In case of equal qualification, persons with disabilities will be given preference.
Applications from qualified women are encouraged.
"Please refer to our brochure to learn more about GIZ's attractive benefit package."
WARNING: Do not to pay any money to get a job. Please report fraudulent jobs to info@newjobsethiopia.com