Community Based Protection Intern
Description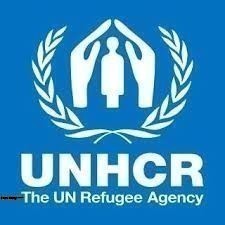 Organizational Context
Ethiopia has a long-standing history in hosting refugees. As of 31 March 2020, Ethiopia hosts nearly 760,000 refugees (over 203,000 households), 45.0% of whom from South Sudan, followed by Somalia (26.3%), Eritrea (22.0%), Sudan (5.8%), Yemen (0.2%), and other countries (0.8%). The majority of them are accommodated in 26 refugee camps with limited services and opportunities and depend largely on humanitarian assistance.
Ethiopia is one of the first five African countries participating in the Comprehensive Refugee Response Framework (CRRF), a set of commitments set out by the UN General Assembly in its 2016 New York Declaration for Refugees and Migrants, designed to improve ways of protecting people on the move. The Ethiopian Government's refugee agency, the Administration for Refugee and Returnee Affairs (ARRA), and UNHCR, maintain close collaboration on  implementation of the CRRF's pledges, outlining opportunities and partnerships to be put in place.
UNHCR's refugee protection activities globally include:
Promoting accession to the 1951 Convention relating to the Status of Refugees and its 1967 Protocol, to the 1954 Convention relating to the Status of Stateless Persons and to the 1961 Convention on the Reduction of Statelessness. In 1999, UNHCR launched a campaign to promote accession to the 1951 Convention that culminated on its 50th anniversary in July 2001 and the Ministerial Meeting of States Parties to the 1951 Convention on 12 and 13 December 2001.
  Assisting States to enact or revise national refugee legislation, including administrative instructions and operational guidelines, and to implement national refugee status determination procedures.
Strengthening relevant administrative and judicial institutions, training staff of government and non-governmental agencies, and liaising with relevant human rights bodies.
Responsibility
Under the overall supervision of the Senior Protection Officer (Community-based), the intern will undertake the following:
Assist in operationalising the Community Based Protection Strategy (CBP) through liaising with different stakeholders and supporting the field offices.
Assist in implementing the National Sexual and Gender Based Violence (SGBV) Strategy through liaising with relevant internal and external stakeholders.
Assist in establishing relationships with the national community-based structures.
Assist in activities related to prevention from sexual exploitation and abuse (PSEA) in Addis Ababa and the field offices as needed.
Assist in implementing the National Child Protection Strategy through liaising with the field offices and relevant stakeholders.
Assist the field offices in improving information management for child protection and SGBV.
Assist the field offices in mainstreaming of SGBV in the child protection, education, WASH, health, nutrition and energy sectors through implementation of the National Action Plan.
Provide secretarial and other support as needed with respect to the monthly Child Protection and Sexual and Gender Based Violence Sub Working Group meeting chaired by UNHCR.
Provide inputs for internal mid-year review and year-end review of CBP, SGBV and Child Protection programming.
Provide inputs for project proposals on CBP, SGBV and Child Protection.
Perform other duties as required.
Type of Contract
Duration of Contract
Number of Position
Job Requirements
Essential Minimum Qualifications and Experience
Education: A recent graduate (*) or a current student in a graduate/undergraduate school programme from a university or higher education facility accredited by UNESCO; and completion of at least two years of undergraduate studies in a field relevant or of interest to the work of UNHCR (such as international relations, political science, social science, gender studies, and international law)
Fluency in spoken and written English
High level of discretion and confidentiality
Good communication and drafting skills and a good team player
Familiarity with Microsoft Outlook, Word, Excel and Power Point
Previous internship experience with other UN agencies or humanitarian NGOs, especially in protection and assistance of refugees, asylum seekers, internally-displaced persons (IDPs), returnees and statelessness persons, is an added value.
(*) Recent graduates are to be considered those persons who completed their studies within one year of applying for an internship with UNHCR.
An individual whose father, mother, son, daughter, brother or sister is a staff member of UNHCR, including a Temporary Appointment holder or a member of the Affiliate Workforce, is not eligible for an internship.
Applying Instructions
This vacancy is open for qualified Ethiopians and Non-Ethiopians with a valid work permit from Federal Democratic Republic of Ethiopia, Ministry of Labour and Social Affairs.
Female candidates are encouraged to apply.
UNHCR is committed to diversity and inclusion within its workforce, and encourages all candidates, irrespective of gender, nationality, religious and ethnic backgrounds, including persons living with disabilities, to apply to become a part of the organization.
IMPORTANT
Applicants who wish to be considered for this position should send a motivation letter, the most recent factsheet and the new updated P11 Form through the online application system using the link below.
https://www.unhcr-eth.org/jobs/vacancy/461
Candidates may be required to sit for a test.
Due to the volume of applications only short listed candidates will be invited for interview.
Refugees – who cares?   We Do.
WARNING: Do not to pay any money to get a job. Please report fraudulent jobs to info@newjobsethiopia.com