Community Development Worker
Location

Turmi, Dasench and Gnagatome, SNNPR, Ethiopia

Date Posted

September 19, 2020

Category

Health Care / Medical



Job Type

Full-time



Base Salary
7048
Currency
ETB
Description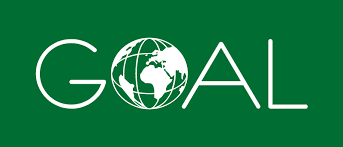 Reference No: REC/079/20
 
Job title:   Community Development Worker CDW)
 
Location:   S.Omo – Dasenech, Gnagatome & Hamer
 
Reports to: SBCC Officer_ Nutrition

Number of Staff Required: 3

 
Closing Date: Sep. 21, 2020
 
About US:
'If we engage communities, build on their inherent capacities and strengthen the systems in which they live and work, then poor and vulnerable households will achieve resilient well-being.
Source: GOAL's theory of change
GOAL is an Irish international humanitarian organization founded in 1977 and currently operational in 13 countries
[1]
; in both protracted crisis and long-term development contexts. GOAL has four programmatic foci: people survive crisis; people have resilient health; people have food and nutrition security; and people have sustainable livelihoods.
Globally, GOAL's market systems approach guides our partnerships to create shared value and promote inclusive growth by linking communities, government, business and civil society. These initiatives blend social and economic objectives, strengthening the bottom line whilst contributing to social, economic and environmental outcomes for society. Partnering with the permanent players i.e. government, community & civil society and the private sector is key to improving the systems in which the people we work for live. GOAL works with corporate players to leverage; technology and skills, financial and business development service; and Micro, Small & Medium Enterprises (MSMEs) to increase access to goods and services and economic opportunities for poor people.
GOAL's programmatic approach:
To achieve sustainable change, which benefits vulnerable communities, GOAL applies a systems approach. GOAL understands that all people live and work within existing, interconnected socio-economic systems, such as health, education, legal and market systems. Where GOAL works, systems often function poorly or not at all, leading to inequality and exclusion, usually amongst the most vulnerable. GOAL appreciates that it is the permanent players (Government, civil society / communities and the private sector) who catalysts and sustain change. GOAL's role is to facilitate the permanent players to create change so that those who are excluded can participate in, and gain access to socio-economic opportunities on a sustainable basis. GOAL does not intervene anywhere without first understanding the socio-economic systems in which we operate, in order to design effective interventions, which enhance these systems and does not displace permanent players. Initiatives blend social and economic objectives, strengthening the bottom line whilst contributing to social, economic and environmental outcomes for society.
Description of the GOAL Ethiopia country programme
In Ethiopia, GOAL has been operational since 1984, with an annual operating budget of ~€15 million and a team of more than 700 people. GOAL is one of the largest humanitarian actors in Ethiopia, annually reaching between one and two million people. GOAL is operational in approximately fifty districts including in Somali, Afar, Oromia, SNNPR, Gambella regions and Addis Ababa  and currently operates a multi-sector integrated humanitarian and development program, which focuses on building resilience to shocks and stresses, alleviating poverty, and responding to sudden-onset and protracted humanitarian crises.
GOAL implements a range of multi-sectoral development, resilience, recovery and humanitarian responses programmes by being sensitive to cross-cutting issues including gender, accountably, child protection, HIV/AIDS. Currently, we work with pastoralist, agropastoral, pastoral dropouts, rural small holder farmers, rural/urban youth and street children to respond to humanitarian crises and build resilience in Ethiopia working closely with local communities, local government, donors and other key actors.
We envision a world where poverty no longer exist, where vulnerable communities are resilient, where barriers to wellbeing are removed and where everyone has equal rights and opportunities. GOAL Ethiopia's main donors Irish Aid, USAID/OFDA, EHF, ECHO and other private donors.
 Description of the P2R Programme:
Pathways to Resilience is a five-year initiative (2020 – 2024), implemented by PCI, iDE and GOAL, targeting pastoral and agropastoral communities in Bale, Borena, Guji, S. Omo and Dawa. The purpose of P2R is to improve resilience through improved food security and inclusive economic growth, it is supported by USAID in Ethiopia with a budget of $30 million.
The programme has five components, each led by a consortium member, PCI as the consortium lead have overall programme and grant management and are responsible for monitoring, evaluation and learning using USAID's Collaboration, Adaptation & Learning (CLA) approach. The programme components are:
Disaster risk management including access to informal financial services, PCI will lead.
Diversified sustainable economic opportunities for people transitioning out of pastoralism, iDE will lead.
Intensified and sustained pastoral and agro-pastoral production and marketing, water and natural resource management and access to formal financial services, GOAL will lead.
Improved and Sustained Nutritional Status of Women and Children, GOAL will lead.
A crisis modifier to respond to sudden onset shocks while preserving development gains, PCI will manage with all partners participating.
Description of the Role:
The Community Development Worker (CDW) will be responsible in the implementation of the nutrition component "Improved and Sustained Nutritional Status of Women and Children" at community level. Lead the care group approach at community level and work closely with the HEWs to promote healthy nutrition and hygiene behavior. Take forward and strengthen activities leads to local community development. The position holder will leave with the community and ensure high level of community participation, ownership and partnership. Facilitate the day to day implementation, planning, monitoring and reviewing of planned activities related with Nutrition Health, Gender, Livelihood improvement and food security, community empowerment in GE targeted kebeles. The incumbent need to have extensive experience of working with community in area of health and nutrition.
Key responsibilities:
·          Maintain, strengthen and promote a firm commitment to community-based development planning, implementation and monitoring throughout all areas of GOALs work in the programme.
·          Work closely with the health extension workers and community leaders in establishing the family health approach, (care group, Men health group and grandmothers' group)
·          Technically support and monitor for the smooth implementation of identified approaches and community groups (CGs, MHGs, GMGs)
·          Consulting target communities and facilitate and technically support community action plans based on the felt needs of the community.
·          Organize/facilitate and conduct necessary trainings for CGs, MHGs, GMGs & other community volunteers and target groups of GOAL in collaboration with field level Programme staffs and technical leadership of SBCC Officer.
·          Standardizing and formalizing the selection criteria for care groups and community volunteers, in consultation with communities and GOAL's targeting criteria for approach specific activities.
·          Develop, oversee and track the progress of sectoral and non-sectoral plans in relation to all activities carried out in targeted Kebele.
·          Developing a simple and sustainable supervision and monitoring system to guide the target communities and HEWs in monitoring Kebele level activities in collaboration with field level officers and supervisors.
·          Continuously monitor the proper implementation of all programme activities as per the required standard of GOAL and ensure all activities in Kebele apply the Health, Nutrition and WASH approaches promoted by GOAL Ethiopia programme.
·          Liaise and collaborate with all relevant local Government offices, administration, community-based institutions/associations and communities and promote participatory planning and implementation in relation to planned activities.
·          Keep appropriate records of all activities implemented in the Kebele and provide weekly, monthly, quarterly and annual reports to the woreda supervisor
·          Develop strong relationships with HEWs, functional committees, government DAs, Kebele manager, Kebele chairperson, cabinet members and relevant public and private institutions.
·          Assist with facilitating data collection (KAPB & MICS surveys, FGD, baseline qualitative/quantitative data from institutions) and use data to inform activities in each Kebele.
·          Work with increasing sensitivity and awareness towards Gender, HIV/AIDS, Environment and Child Protection issues.
·          Ensure all day to day implementations of sectors activities with considerations of GOAL's mainstreaming issues (Gender, Child protection, Environment, HIV/AIDS)
·          Work very closely with all RIPA staff
·          Perform any other additional duties as required by the line manager.
Job Requirements
JOIN US
Do you want to join an exciting organization that brings high level impact to the community and add value to your professional advancement?  Then join us if you have:
·         At least two years previous experience in nutrition program and SBCC,
·         Diploma and above in nutrition/public health or social science,
·         Ability to speak, read and write local language (Hamer, Dasench or Gnagatome) is Mandatory - .
·         Good communication, facilitation and negotiation skills.
·         Extensive knowledge of nutrition, care group approach and SBCC
·         Willing to live and work within the community,
Desirables Requirements
·         Qualified and experienced candidates from the targeted locations.
Note: This description is not an exhaustive list of the skill, effort, duties and responsibilities associated with the position.
REMUNERATION and BENEFITS:
·         GOAL will pay a competitive basic salary based on the salary grading with addition benefits.
·         A chance to develop tangible experience.
·         Being part of a team who continue to make a real difference to the lives of the most vulnerable people.
Commitments:
GOAL's recruitment procedure is fair and transparent which is also in line with the organization's commitment to its integrity, honesty and culture. GOAL is committed to ensure that, its performance complies with the terms and conditions of relevant agreements, applicable laws & regulations. Hence, pre-employment background checks will be conducted, and employees are required to read, understand, sign and implement different polices including safe guarding and child protection policy, Protection from Sexual Exploitation and abuse policy, sexual harassment policy, code of conducts and any other rules and regulation of the organization.
GOAL is strongly committed not to harm the people under its care.
Applying Instructions
APPLICATION PROCEEDURE:
 Interested and qualified applicants need to submit ONLY once their non - returnable application with CV for one vacancy and an application letter. The vacancy reference number along with the title need to be written in the application letter and/or subject of the email. Applicants can apply using the following option;
Applicants who have access to the internet can directly submit their application to goaljobs@et.goal.ie (The vacancy reference number, Job Title along with the full name needs to be written on subject of the email, failing to do this will leads to disqualification) and on ethiojobs.net
GOAL strongly encourages female candidates to apply
Only short-listed candidates will be contacted for an interview and exam.
Shortlisted candidates will need to submit other supporting documents upon request at later stage.
GOAL is not able to contribute towards any costs incurred by candidates during the recruitment process.
WARNING: Do not to pay any money to get a job. Please report fraudulent jobs to info@newjobsethiopia.com