Community Development Worker (CDW)
Description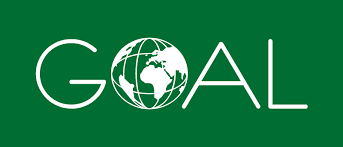 Reference No: Rec/074/2020 

Job title:   Community Development Worker (CDW)

 
Location:   Oromia, East Hararghe- Meta
 
Reports to: Health Coordinator
 
Closing Date: August 25/2020                                               
 
About GOAL
GOAL's mission is to work with the most vulnerable communities to help them respond to and recover from humanitarian crises, and to assist them to build transcendent solutions to mitigate poverty and vulnerability.
GOAL is a non-for profit organization that has been working in Ethiopia for over 30 years, towards ensuring the poorest and most vulnerable in our world and those affected by humanitarian crises have access to the fundamental rights of life, including but not limited to adequate shelter, food and livelihoods, water and sanitation, nutrition, healthcare and education. GOAL implements a range of multi-sectoral development, resilience, recovery and humanitarian responses programmes by being sensitive to cross-cutting issues including gender, accountably, child protection, HIV/AIDS. Currently, we work with pastoralist, agro-pastoral, pastoral dropouts, rural small holder farmers, rural/urban youth and street children to respond to humanitarian crises and build resilience in Ethiopia working closely with local communities, local government, donors and other key actors.
We envision a world where poverty no longer exist, where vulnerable communities are resilient, where barriers to wellbeing are removed and where everyone has equal rights and  opportunities. GOAL Ethiopia's main donors Irish Aid, USAID/OFDA, EHF, ECHO and other private donors.
ABOUT THE POSITION:
The Community Development Worker is responsible to:
   Lead and build a strong and effective development programme in GE programme office's operational Kebeles,
  Take forward and strengthen local Community Development,
  Live with the community and ensure high level of community participation, ownership and partnership,
Facilitate the day to day implementation, planning, monitoring and reviewing of planned activities related with Health, WASH, Education, Gender, Livelihood improvement and food security, community empowerment in GE RDP operational Kebeles.
Job Requirements
Diploma in Health (Nurse, Midwifery, Advanced HEW) or related fields with 2-3 years practical work experience working on Community Development and Integrated food security programme preferably with an NGO.
Desirable quality, skill and competence
Strong knowledge, understanding of community-based approaches such as care group, men health group, community based reproductive health promotion, school youth sexual reproductive health peer-education and health system strengthen and implementation of integrated community based Rural Development Programme activities.
Knowledge and understanding and application of community health promotion interventions in reproductive health, nutrition, control and management of malaria and diarrheal disease and sustainable development of core principles and values.
Act as a catalyst in moving the development agenda forward;
Ability to develop and maintain relationships with GOAL staff, target communities, local government organizations, and NGO,
Able to respect the culture, value and customs of the community, recognizing the important role- cultural, historical and social factors play as an integral part of balanced development,
Knowledge of local language (Afan Oromo) is a must; capable of communicating in English both in spoken and writing,
Highly motivated and able to work unsupervised and team orientated approach.
Flexible and creative approach; keen to take initiative where appropriate.
Willing to reside in the assigned Kebele and travel long distances with little or no transportation facility in the field,
Resilience: Maintains focus and intensity and remains optimistic, persistent and professional even under adverse, stressful or difficult situations.
Remuneration & Benefits:
Salary: - Birr 6,043.03
Pension: (11% from employer and 7% from employee)
Transportation Allowance: 10% of monthly salary
Hardship Allowance: 30% of monthly salary.
Medical Allowance: Birr 6500/annum (will be added in your monthly salary
Applying Instructions
Commitments:
GOAL's recruitment procedure is fair and transparent which is also in line with the organization's commitment to its integrity, honesty and culture. GOAL is committed to ensure that, its performance complies with the terms and conditions of relevant agreements, applicable laws & regulations. Hence, pre-employment background checks will be conducted, and employees are required to read, understand, sign and implement different polices including safe guarding and child protection policy, Protection from Sexual Exploitation and abuse policy, sexual harassment policy, code of conducts and any other rules and regulation of the organization. GOAL is strongly committed not to harm the people under its care.
APPLICATION PROCEEDURE:
Interested and qualified applicants need to submit ONLY once their non - returnable application with CV for one vacancy. The vacancy reference number along with the title needs to be written in the application letter and/or subject of the email. Applicants can apply using the following option.
Applicants who have access to the internet can directly submit their application to goaljobs@et.goal.ie
Applicants without access to internet can submit to the personally to GOAL Ethiopia Regional Office at Meta or Head office reception.
GOAL strongly encourages female candidates to apply!
Only short-listed candidates will be contacted for an interview and exam.
Shortlisted candidates will need to submit other supporting documents upon request at later stage.
GOAL is not able to contribute towards any costs incurred by candidates during the recruitment process.
WARNING: Do not to pay any money to get a job. Please report fraudulent jobs to info@newjobsethiopia.com