Community Well-being Initiative Officer
Location

SNNPR, Ethiopia

Date Posted

January 26, 2020

Category

Social Sciences



Job Type

Full-time



Base Salary
17664
Currency
ETB
Description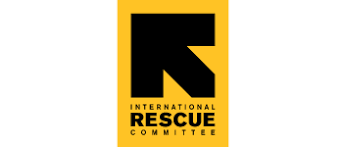 The International Rescue Committee (IRC) is one of the largest humanitarian agencies in the world, providing relief, rehabilitation, and post-conflict reconstruction support to victims of oppression and violent conflict. IRC has worked for over seven decades in the world addressing both the immediate, life-saving needs of conflict-affected people in an emergency and the reconstruction needs in post-conflict societies. IRC is committed to a culture of bold leadership, innovation in all aspects of our work, creative partnerships and thorough accountability to those we serve.
SCOPE OF WORK/ JOB PURPOSE:
The IRC will implement an emergency program which encompasses protection through immediate assistance in Gedeb and Kochere woredas, Gedeo Zone. Under the direct supervision of Field Coordinator and CWI/CP Manager, the CWI Response Officer will ensure the emergency protection project's implementation, ensure coordination and communication with the Addis CWI team, and support project documentation and report writing.
DETAILED RESPONSIBILITY AND TASKS:
Ø  Conduct trainings on Gender Based Violence (GBV) response and prevention to government and non-government service providers based on field sites needs, requests and scheduling.
Ø  Be seconded at government institution and provide technical support on GBV case management and counseling support.
Ø  Support the implementation and monitoring and evaluation of project activities.
Ø  Work on monthly and progress reports.
Ø  Develop CWI communication materials (brochures, leaflets) as needed.
Ø  Establish community groups and build their capacity on GBV response and prevention.
Ø  Establish good partnership with different actors including schools and provide technical support.
Ø  Conduct monthly BVA reviews and make appropriate recommendations to CWI Addis team as needed.
Ø  Support in the update/establish of a functional GBV referral system, Standard Operating Procedures (SoPs), maintain good GBV coordination mechanism with other actors to ensure comprehensive response intervention, risk mitigation and GBV services provision at Assosa town.
Ø  Support in prevention program activity design of effective community outreach and engagement strategies to strengthen the protective environment for women and girls and maximize the community impact including engaging men and boys.
Ø  Participate in monitoring and evaluation activities including in assessments and surveys.
Ø  Assist with all aspects of project implementation in Gedeo zone and provide operational support (i.e., HR & Admin., Finance, Logistics) including facilitating procurement requests, following up on PR tracking, etc.
Ø  Coordinate and organize CWI workshops and trainings including prepare TOR, facilitate procurement requests, and follow up on the timely implementation.
Any other duties and responsibilities including field visits to other field offices that can be given by immediate and technical supervisors
Job Requirements
3 Years of relevant work experience for first degree and 2 years of experience for plus post graduate in Social Work, Sociology, Public Health, Women's Studies, or any other Social science related field.
Related work and field experiences in counseling or social service provision with women and adolescent girls.
Demonstrated confidence in discussing intimate gender and sexuality issues.
Able to maintain GBV and protection principles at all times – including knowledge and practical application of the GBV Guiding Principles and PSEA.
Ability to communicate in English and Amharic required.
Familiarity working in SNNP region is an advantage.
Ability to use MS office, word, excel, and outlook email applications very well.
Other skills
·         Good command spoken and written Amharic and Basics of English;
·         Knowledge of the local language
·         Basic computer skill is advantageous.
Grade 1 driving license is an advantageous
Applying Instructions
Please send your CV, application letter and copies of credentials to the following address:  IRC, Hawassa and directly applying  through the below links is also mandatory.Please send applications also directly through the post office numbered 1320
https://rescue.csod.com/ats/careersite/jobdetails.aspx?site=1&c=rescue&id=7959
Please include 3 references from current and former employers.
Applications will not be returned.  IRC discourages phone calls or personal visits.
Only applicants meeting the minimum qualification will be short listed and contacted.
Your application letter/cover letter must include the following information.
Name of the position you have applied for
Date of application
Summary of  your qualifications and experience
Motivation/objective of why you have applied for the job
Permanent Address and present address (if different form permanent) and telephone number
Disclose any family relationships with existing IRC employees.
Are any of your relatives employed by International Rescue committee (IRC)?

If answer is "yes", give the following information:

 YES          NO

NAME
Relationship
Position
Office/field office
Recruiter of the position Hawassa HR/Admin
IRC is an equal employment opportunity employer.  IRC considers all applicants on the basis of merit without regard to race, sex, color, national origin, religion, sexual orientation, age, marital status or disability.
WARNING: Do not to pay any money to get a job. Please report fraudulent jobs to info@newjobsethiopia.com