Consortium Coordinator (LISEC Consortium project)
Description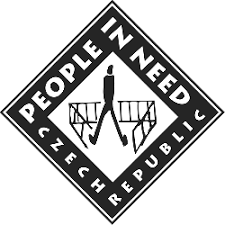 People in Need is non-governmental, non-profit organization founded on the ideals of humanism, freedom, equality and solidarity. We consider human dignity and freedom to be fundamental values. We believe that people anywhere in the world should have the right to make decisions about their lives and to share the rights expressed in the Universal Declaration of Human Rights.
Our Profile
The People in Need organization was established in 1992 by a group of Czech war correspondents who were no longer satisfied with merely relaying information about ongoing conflicts and began sending out aid. It gradually became established as a professional humanitarian organization striving to provide aid in troubled regions and support adherence to human rights around the world.
Throughout the 26 years of its existence, People in Need has become one of the biggest non-profit organizations in Central Europe. In addition to humanitarian aid and human rights, it now also targets education and helps people living in social exclusion.
We are part of Alliance2015, a strategic network of eight European non-governmental organizations engaged in humanitarian aid and development projects. This collaboration increases effectiveness, both in working in the target countries and in campaigns aimed at influencing the attitudes of politicians and the general public in Europe.
In our  over 16 years operation in Ethiopia, has focused on projects in five main areas of interest: Education and Social protection, Environment, Livelihood and Agriculture, Water, sanitation and Hygiene (WASH) and Emergency programs
More information at www.peopleinneed.cz     or     https://www.clovekvtisni.cz/en/what-we-do/humanitarian-aid-and-development/ethiopia
PIN currently invites applicants for the position of:  Consortium Coordinator  for the project called'Strengthening social Cohesion by supporting local economies and social development initiatives especially for women and youth and enhancing industrial and labour relations in the Modjo Leather City''
Length of Contract: Definite employment contract Until December 31,2023
The Consortium Coordinator (CC) is a member of the country program staff who manages the partnerships with other INGOs, specifically, but not limited to the Trust Fund LISEC project. The main responsibility lies in forging partnership with consortium partner organizations and relevant counterparts present in Ethiopia, with high-level Oromia region government bodies and city of Modjo officials, donor agency, and private companies to create and coordinate relevant platforms foreseen in the EU Trust Fund LISEC project. IPC coordinates closely with the Education Programme Manager and Trust Fund LISEC Project Manager to achieve specific goals of the project.
Reporting Relations & Interdependencies with Other Functions
The CC's line manager is  Head of Programs (HOP).
At headquarters (HQ) level, the IPC works in cooperation with Desk Officer, compliance director and finance manager who provide support and methodological guidance in respective fields of donor rules and partnerships. The position reports to HoP as line manager but also coordinates with Education Programme Manager and Country Director for information specific to the project activities
Duties & Responsibilities
Project Support
·  The CC reviews and manages projects´ results, especially linked to high level government stakeholders´ platform building, donor relations, city and private enterprises level to ensure project´s acceptance and working environment to ensure positive outcome of the results due to agreeable environment and support for the objectives of the project by the above-named stakeholders. Closely coordinates with Project manager, shares responsibility for reporting in regards to agreed stakeholder activities
· Participates in recruitment of qualified project staff for EU TF LISEC
· Conduct a regular coordination meeting with partners program staff; reviewing project progress, challenges and plan for the following period.
Partnership Coordination and development
· Coordinates partner NGO focal persons – eg. Project managers, monitors implementation of their activities and ensures compliance with donor and PIN rules.
·  Represents project at various stakeholder meetings
· Ensures (in cooperation with HoP) that direction of relevant advisors at HQ (e.g. resource person, DO,) regarding quality and goals of the project
· Participates in relevant cluster coordination meetings to ensure the organization's programs playing a vital role and to secure required support from the cluster coordination mechanism as far as delegated by CD.
· Cooperates with Communications Manager and Project Manager on visibility topics identification and information gathering on as needed basis and secure prior approval from the donor
· Ensures all communication and outputs communicated to donor, government officer, partners and other project stakeholders are relevant, are of high quality and information value
Alliance 2015 agenda
· Is a focal person for any Alliance 2015 related agenda, which does not fall under CD
·  Participates in Alliance 2015 Advocacy strategy development
· IN collaboration with HOP/PM develops materials which are agreed by A2015 working groups for PIN
·  Advocates for PINs point of view at A2015 meetings
·  Leads working groups to topics identified by CDs or working groups
Compliance
· Ensures compliance of project activities with EC/donor rules and government
· Cooperates with HQ compliance dept. on as needed basis
· Reports to CD/HoP any conflict of interest within the project
· Ensure partner compliance and reporting is done on time
Job Requirements
Minimum of BA Degree in Development studies, economics, Social science,  Monitoring and Evaluation, Rural development, Project Management or other related fields of study.
At least 5 years of experience managing  a development project and experience on managing consortium projects
Experience in communication and coordination with Donner, partners and other stakeholders
Very good understanding of Donner compliance
Coordination and reporting skill required
Excellent written communication skills and ability to use Microsoft Office (Word, Excel etc.)
Strong organizational and project management skills, Monitoring and Evaluation and ability to deliver within tight deadlines
Excellent knowledge of spoken & written Amharic and English.
3 strong references (will be crosschecked)
Applying Instructions
Interested and qualified applicants for the position should send their CV and Cover letter as soon as possible via following the link: https://airtable.com/shrSF42S68TIyba7X until August 31, 2020.
Should any information needed please contact using: hr.ethiopia@peopleinneed.cz
Please note: PIN does not charge a fee at any stage of the recruitment process (application, interview meeting, processing, training or any other fees).
People in Need staff are expected to perform job duties and responsibilities in accordance with People in Need Code of conduct and key policies available at: http://www.peopleinneed.cz/policies
Women are strongly encouraged to apply.
WARNING: Do not to pay any money to get a job. Please report fraudulent jobs to info@newjobsethiopia.com