Consultancy – Evaluator: "Protecting Children on the Move in the Horn of Africa", Ethiopian Nationals Only
Description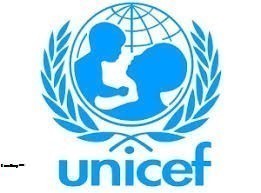 The UNICEF Evaluation Office seeks an Ethiopian National Evaluator with deep commitment and relevant professional experience (at least 8 years conducting evaluations), to locally support data collection and analysis for a multi-country programme evaluation. In consideration of the COVID-19 pandemic, and to ensure the safety and well-being of evaluators, the UNICEF Evaluation Office is seeking an individual with the proven capacity for flexible and remote work arrangements.
UNICEF works in some of the world's toughest places, to reach the world's most disadvantaged children. To save their lives. To defend their rights. To help them fulfill their potential.
Across 190 countries and territories, we work for every child, everywhere, every day, to build a better world for everyone.
And we never give up.
For every child, evaluate
The UNICEF Evaluation Office is commissioning a formative evaluation to examine the relevance, efficiency, effectiveness, sustainability and coherence of a programme to better understand and respond to the particular vulnerabilities of children on the move in the Horn of Africa region.
The umbrella term "children on the move" refers to girls and boys moving for a variety of reasons, voluntarily or involuntarily, in a documented or undocumented manner, within or between countries, with or without their parents or other primary caregivers, and whose movement, while it may open up opportunities, might also place them at risk (or at an increased risk) of economic or sexual exploitation, abuse, neglect or violence. It includes children whose movement involves smuggling or trafficking networks.
The Children on the Move (COTM) programme to be evaluated is part of a larger collaboration between the UK Department for International Development (DFID) and UNICEF, known as the Ending Violence, Abuse and Exploitation of Children (EVAEC) programme. Through this collaboration, DFID provides funding over three years to prevent and respond to violence, abuse and exploitation of children. One third of the funds are earmarked for advocacy and alliance building through the Global Partnership to End Violence Against Children (End Violence) while the remaining two thirds are reserved for hands-on initiatives in support of children on the move in Somalia (Somaliland and Puntland), Sudan and Ethiopia. Further information can be found in the Evaluation Concept Note and COTM programme document and results framework .
Purpose
The purpose of the evaluation is twofold: First and foremost, the evaluation will be a global public good informing the child protection sector and contributing to learning and knowledge exchange on what works for strengthening child protection systems for children on the move. Within UNICEF, it will inform strategy development, design and implementation of future UNICEF initiatives in the realm of protecting children on the move from violence, exploitation and abuse. A secondary objective is to contribute to UNICEF's accountability for its performance and results. Depending on the maturity of programme implementation, this may not be fully feasible in all settings. The evaluation will contextualize why countries have taken different approaches to work towards expected results.
Objectives & Tasks
The National Evaluator will be working under the supervision of the International Consultant assigned to the country in question. Given the COVID-19 pandemic, the data collection mission to Ethiopia has been cancelled; i.e. the International Consultant will not travel, and the National Consultant will be asked to work remotely, at least over the months May through August 2020. The Evaluation Office will monitor developments and adapt work protocols should site-visits be possible in September/October. The evaluation is managed from UNICEF's Evaluation Office by an Evaluation Specialist under the supervision of a Senior Evaluation Specialist.
The National Evaluator will locally support data collection and analysis. She/he will provide contextual knowledge and expertise to all aspects of the evaluation and have the following key responsibilities.
A university degree in the social sciences or related field;
Significant experience in conducting programme evaluations for international development agencies (at least 8 years);
Ability to organise and conduct interviews at different administrative levels (Kebele, Woreda, and with representative of regional government or national government);
Experience in independently and accurately reflecting the view of those interviewed without bias;
Strong documented data collection and analysis skills;
Familiarity with child protection and/or migration-related issues;
Experience in ethically involving children (adolescents) and caregivers/community members in evidence generation activities;
Ability to work remotely and effectively in a team and ability to produce quality work under limited guidance and supervision;
Commitment and willingness to work in a challenging environment/under challenging circumstances;
Good communication and people skills; ability to express ideas and concepts concisely and clearly in written and oral form;
Prior experience with UNICEF or the United Nations is an asset;
Language proficiency: Fluency in English and Amharic (Oromo an advantage).
Ability to adapt to a changing work environment.
Former UNICEF staff or consultants who have worked on Child Protection programming in country will be considered for this position only if (1) they meet technical qualifications and if (2) no conflict of interest exists, i.e. they have not been involved in designing or implementing the programme under scrutiny. Any prior involvement with UNICEF must be declared in the application.
For every Child, you demonstrate…
UNICEF's values of Care, Respect, Integrity, Trust, and Accountability and core competencies in Communication, Working with People and Drive for Results.
UNICEF has a zero-tolerance policy on conduct that is incompatible with the aims and objectives of the United Nations and UNICEF, including sexual exploitation and abuse, sexual harassment, abuse of authority and discrimination. UNICEF also adheres to strict child safeguarding principles. All selected candidates will be expected to adhere to these standards and principles and will therefore undergo rigorous reference and background checks. Background checks will include the verification of academic credential(s) and employment history. Selected candidates may be required to provide additional information to conduct a background check.
Applying Instructions
Applications must be sent by 30 April 2020 at 11.59 pm EAT.
Applications Must Include

A CV, which should include up-to-date contact details of at least three reference persons
A c over letter with the following information:
Description of the applicant's interest and relevant qualification/work experience for this assignment;
A financial offer, with a single comprehensive daily rate in USD. Applications submitted without this rate will not be considered.
Only shortlisted candidates will be contacted.
WARNING: Do not to pay any money to get a job. Please report fraudulent jobs to info@newjobsethiopia.com