Consultancy- Procurement of Consultancy service for Adoption of International Financial reporting standard (IFRS)
Location

Addis Ababa, Ethiopia

Date Posted

July 23, 2020

Category

Consultancy



Job Type

Contract



Currency
ETB
Description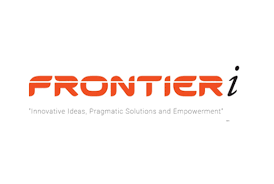 Terms of Reference/TOR/
Consultancy service for Adoption of International Financial reporting standard (IFRS)
1.     Background
Frontieri, in its more than a decade-old existence , have undertaken over 80 research and consultancy projects on baseline survey, impact assessments, midterm review and end line surveys of different projects that gear the country towards development and growth for different multilateral Organizations, International NGOs and Governmental Organizations.
2.     Scope of the Work
The Scope of the Consultancy services is grouped under four stages and is presented as follows:
A.    Phase 1- Basic assessment
-         Impact /Gap Assessment of Frontieri Consult Plc. regarding existing legal requirement, system, and policy issues and Financial reports:
-         Identify First- time IFRS adoption Issues:
-         Implement/assist in development of action plan for IFRS adoption
-         Train core team and Management staff on overview, Challenges and Key differences between exiting reporting framework of Frontieri Consults Plc and IFRS requirements;
-         Formulate on-going training program in areas of gap analysis, Implementation. And sustainability and train Implementation team (the bidder should specify the training arrangement in terms of number of persons in attendance and requisite training hours);
B.     Phase 2- Solution Development;
-         Implement / assist in the carrying out of detailed Technical assessment of the differences in Frontieri Consult's exiting accounting policies, disclosures, and finical statement  presentations and IFRS;
-         Implement/assist in the reviewing and modifying of policy issues and reporting packages to incorporate IFRS requirements;
-         Undertake physical verification of Property, plant and equipment (PPE) according to workout classification:
-         Assist revaluation of PPE including methods of valuation;
-         Implement /assist in formulation of reconciliation process from exiting reporting  framework to IFRS including development of standard reconciliation template to document the specific adjustments and /or reclassification resulting from analysis:
-         Refine Train program and train IFRS Implementation;
-         Make alignment with the roadmap developed by AABE (Including timing and sequence) and assist in implantation of IFRS in line with the guidelines/recommendation/Instruction of AABE;
-         Timely incorporation of any changes proposed in IFRS by the AABE and develops approach to address those changes.
C.     Phase 3- Solution Implementation
-         Work collaboratively with the finance and IFRS opening financial statement and disclosure notes and produce the reconciliations between existing reporting framework and IFRS.
-         To review and provide qualitative information Frontieri Consult required for the purpose of preparation of Annual Report.
-          Present different manuals like IFRS accounting manual, IFRS compliant accounting policies, IFRS compliant financial statements/annual report, IFRS compliant interim reports in collaboration with Finance Division.
D.    Phase 4- Validation of Financial reports and Assistance during Review
-         Validation of IFRS Financial statements generated in phase III above and presentation to the Top Management/Board.
-         Assisting the company in replying to the queries, if any, regulatory authority and statutory Auditors of the company in respect of IFRS financial statements.
-         Interaction and regular updating with the Steering Committee/Top management? Board as and when required.
-         Provide guidance, suggestions on new developments or on any other matter in IFRS up to one year from preparation/Audit of First IFRS compliant financial statements for the period ended October 30, 2020.
-
3.     Bidders Eligibility Criteria
The Bidders, who are to be directly engaged in the consulting process, Must fulfil following eligibility criteria.
-         Relevant professional practice certificates.
-         The bidder must be a company having office in addis Ababa
-         The bidder should have been involved or being involved in first time adoption of IFRS by at least one Company.
-         The bidder should have professionals with relevant qualifications like ACCA/CPA/IFRS who are permanently employed them.
-         The staffs to be assignee in the project should have requisite experience and relevant certifications
-         The bidder should be profit making consistently for the last two years as subsidiary/present company as seen from its audited financial statements.
4.      Location of service.
The service shall be performed Forntieri Consult PLC Near CMC St. Michael Church Yeka Sub city, Woreda 11 House No 1863 8th Floor. CMC road Tel 0911492402/0911517805 or 0978816358
Job Requirements
Section I. Instruction to Bidders
A General
1.     Scope of Proposal
1.1  Forntieri Consult Plc. invites technical and Financial Proposal for the consulting service Adoption of International Financing Reporting standard (IFRS) as described in the Terms of reference section. Your proposal could from the basis for future negotiations and ultimately a contract between your firm and the Frontieri.
1.2  The request for proposal is intended to recruit a consultant that will provide consultancy services for smooth convergence of exiting accounting practice of GAAP to IFRS.
1.3  The assignment shall be implemented in accordance with the phasing indicated in the Terms of Reference. When the Assignment includes several phases, continuation of service for the next phase shall be subject to satisfactory performance of the previous phase, as determined by the procuring Entity.
2.     Eligible Bidders
2.1  Bidder shall submit its bid appropriate documentary evidence demonstrating its compliance, which shall include:
A.    Its Trading License or equivalent
B.     Its tax clearance certification and VAT registration and
C.     Relevant Professional Practice certificate (AABE)
D.    The bidders shall furnish a bid security in the form of Unconditional Ban Guarantee: The amount shall be 2% the bidder's price.
3.     Submission of Proposal
The Bidder shall submit technical proposal and financial proposal in a separate envelop, technical proposal shall be placed in an Envelope clearly marked "Technical Proposal" and  "Financial Proposal"
4.     Bid Opening  and closing Date and time:
August 3, 2020,  3:00 PM
Address near CMC St. Michael church
                        Tele 0116479517/6478129 or 0911492402/0911517805
Applying Instructions
Eligible competitors  who are interested and fulfill the above requirements shall submit their bid via email at career@frontieri. com by clearly marking the position title on the subject line OR in person to the following address.
Fronteri Consult P.L.C
CMC, around 200 meter from St. Michael Church towards Megenagna Road
In the building where Oromia Cooperative Bank and Lion International Bank is located, 8th floor
Tel: 0116 47 95 17/0116 479778
Addis Ababa, Ethiopia
WARNING: Do not to pay any money to get a job. Please report fraudulent jobs to info@newjobsethiopia.com