Consultancy service for Bio-gas system installation
Description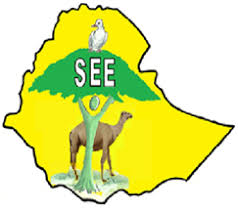 Background;-
Save the Environment Ethiopia (SEE) is a non-governmental non-profit organization operating in Ethiopia in the fields of environmental protection, alternative energy provision and livelihood enhancement. SEE is currently UNHCR implementing partner for energy implementations. SEE is operating in five operational refugee camps found in two Woreda administrations, Bokolmayo and Dollo Ado. SEE has so far achieved remarkable achievement in implementing various energy projects including Solar Grids and fuel-efficient technologies in Dollo-Ado refugee operation.
Project location;-
Dollo Ado refugee camps are located at the South Eastern part of Ethiopia in the Somali Regional State, between Bokolmayo and Dollo Ado woreda. Dollo Ado itself is a small town in south-east Ethiopia, bordering north-east Kenya and north-west of South Somalia. It is located nearly 1000 km away from Ethiopia's capital city, Addis Ababa. The Dollo Ado refugee camps host approximately 213,786 refugees.
Project General Objective;-
The company will conduct 10m3 biogas system design and installation for pilot project at Melkadida refugee camp aiming for production of clean cooking gas from the technology, additionally, the company/firm will train and capacitate locally established and formed business cooperative intended to promise their capability of handling, operating and maintaining the technology.
Specific objectives:-
To conduct 10m3 biogas system designing, installation, testing and commissioning for pilot project at Melkadida refugee camp.
To provide technical training to business cooperative in order to assure their competence of operating and maintaining the biogas system.
 The company will carry out system testing and commissioning
Scope of Services, Tasks and Expected Deliverables
The scope of the company firm includes: (i) legalization document (ii) Design of biogas system & specification cost of the project (iii) delivered a training to cooperative(v) project Implementation plan iv) project work plan. Specifics of the company firm's tasks are outlined below:
I. Legalization Document of the Company
The company must have a legal document with renewed license in the country and other supportive document for technical and financial evaluation.
II.  Project Implementation Plan
The implementation planned of the project provides a set of broad principles and rules from which specific procedures will be derived in order to define how to carry out the project in a cost-effective way. Therefore, it also describes the main methods of project implementation are basically will determine the entire scope of project and develop a detailed project implementation plan and cost estimates. The implementation plan will be revised as necessary with the availability of funds.
you can get the The Implementation Schedule for 10m3 bio digester plant at Melkadida refugee camp from the link below:
Biogas announcemnt.docx

Applying Instructions
Accessibility of tender document; - The interested eligible companies can access the tender document one of the following addresses;-
The interested eligible companies should submit their financial and technical proposals via one of the following addresses before 5th July - 2020;-
 SEE Addis-Ababa liaison office, Melkadida sub-office, Jigjiga Head –quarter office
Email addresses;- saveethiopia14@yahoo.com/ hared3225@gmail.com /geretesse@yahoo.com
WARNING: Do not to pay any money to get a job. Please report fraudulent jobs to info@newjobsethiopia.com