Consultancy Service to Conduct End-Term Evaluation for Packard and Lucile funded project
Location

Addis Ababa, Ethiopia

Date Posted

October 15, 2020

Category

Consultancy



Job Type

Full-time



Currency
ETB
Description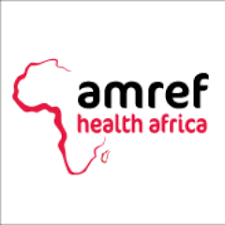 About Amref Health Africa
Amref Health Africa is an independent non-profit, non-governmental organization (NGO) founded in 1957. Amref Health Africa lives with a Vision of Lasting Health Change in Africa with a Mission Statement i.e.  Amref Health Africa is committed to improving the health of people by partnering with and empowering communities and strengthening health systems in Africa. It is for Africa and committed to improving health and health care in Africa.
Amref Health Africa became formally registered in Ethiopia in 1998 and started its fully-fledged country program in 2002 with one project in Addis Ababa. Since then, the country program has grown both geographically and programmatically. At present, Amref Health Africa in Ethiopia has over 25 projects, which operate in eight Ethiopian regions (Addis Ababa, Afar, Oromia, Amhara, Gambella, Somali, Benishangul Gumuz and Southern Nations, Nationalities, and People's Region).
Overview of the project
Amref health Africa is implementing a project entitled "Enhancing reproductive health care quality to accelerate utilization of family planning services"/Quality is not as costly as you think (Q-CAT) at health post level. The project has been implemented in two phases. Phase one, which was launched in January, 2015 to enhance reproductive health care quality to accelerate utilization of family planning services have been designed and implemented in Oromia region, Jimma and East wollega zones focusing on 160 health posts. The ultimate outcome of the project was to increased access to quality community based reproductive health/ FP services.
Now in phase II the extension of first phase has been implemented by Amref health Africa in the same geographical location but by addressing 40 more health posts and focusing on a total of 200 health posts. Specifically this project is implemented in Oromiya region Jimma Zone: Dedo, Mancho, Shebe Sombo and Seka Chokorsa districts and East Wollega Zone: Diga, GutoGida and Leka Dulecha districts. This project intends to benefit 230,000women in reproductive age (15-49) and catchment population of the eight  woredas who are served at the 200 health posts directly and it will benefit all women of non-reproductive age as well as male population of the target woredas indirectly.
Job Requirements
Evaluation team composition
Extensive skills, experiences and qualification in applying qualitative and quantitative evaluation methods, data analysis skills and facilitation skills and other relevant competencies - such as language proficiency for locally spoken languages required to conduct this evaluation. Specifically;
·         At least Master's Degree in public health, epidemiology, demography or social science, related field and demonstrated experience in household data collection related to SRH,
·         A renewed professional license for consultancy in similar tasks,
·         At least three years of experience in undertaking similar surveys of health projects.
·         Good knowledge with demonstrated practical working experience or research,
·         Experience of effective interaction with local non-government organizations, government departments, and international organizations,
·         Excellent spoken and written communication skills in English,
·         Evidence of similar work in the recent past will be a key requirement.
·         Local Language skills of data collectors,
·         Expertise in ODK, statistical software, SPSS, STATA, R etc
Time frame:
Duration of assignment will be 8 weeks from the date of agreement.
Applying Instructions
Note:
Potential consultants are invited to collect TOR for this Operation Research free of charge from our office or through one of the below email address until October 21, 2020 and can submit the proposal till October 22, 2020.
You can submit your technical proposal through email of  Eyerusalem.Ketema@Amref.org   and if you are qualified you will be invited to submit your Financial proposal after the evaluation of the technical proposal.   
Our address is
Amref Health Africa, Ethiopia office
Behind Bole Medhanialem Church
Near to Abyssinia Building
P.O.Box 20855, Code 1000
WARNING: Do not to pay any money to get a job. Please report fraudulent jobs to info@newjobsethiopia.com