Consultancy Service to Conduct Final/ End line Project Evaluation
Location

Afar, Ethiopia

Date Posted

February 22, 2021

Category

Consultancy



Job Type

Contract



Currency
ETB
Description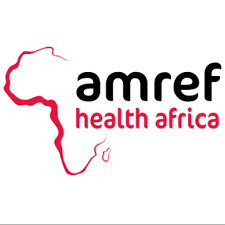 Amref Health Africa in Ethiopia has been implementing a project entitled " Agricultural and livestock production at community level to improve the nutritional status of Afar's vulnerable population Project" implemented in Zone 5 Dalifage,Telalak and Dewe Woredas, of Afar Regional State through the support of AECID Spanish Agency for International Development Cooperation for the period from February/2019 to March  31/2021 ( including a three month  extension period).
The goal of the project was to reduce morbidity and mortality attributed to malnutrition among children and pregnant women. The project expected to  address the needs and constraints of each of the three target groups namely; pastoralist, agro- pastoralists and pastoral drop-out inhabiting in the three droughts prone woredas of Afar cluster to reach 75% of the total community by strengthening the existing health structure and health posts and Farmer training centers and empowerment of women in nutrition related businesses.
1.1.1.   Project goals and Objectives
Project goal
To reduce morbidity and mortality attributed to malnutrition among children and pregnant women.
Project specific objective
To Improve the nutritional status of the vulnerable communities  by empowering the women and farmers of the implementation area
To Strengthen the health facilities with necessary facilities such as AC, medicine etc.
To Strengthen  capacity of Health professionals & Agricultural professional on nutrition, in come generation and livelihood
Project intermediate outcomes
Increased access to nutrition, education, and health services at community and health facilities level
Increased the family income through agricultural and livestock production activities
Increased enabling environment for women economic empowerment and decision making on nutrition through creating relevant business
Increased number of health centers provided by medicine
Increased number of health centers provided  by Air Conditioner
Increased number of women who established cooperation for milk trade
Increased number of women who established cooperation for 'Baltina' trade
Increased number of community member organized and trained on Garden production
Increased number of  farmers who established cooperation
Increased number of health workers ,Health Extension  workers & Agro-extension workers trained on nutrition
Increased Number of woreda and community leaders engaged on community mobilization.
Increased Number of women group on Poultry, sheep and goat fattening.
Increased Number of woreda  nutrition task force Establish and strengthen at woreda level
Increased the production and productivity of livestock in local community for nutrition
Job Requirements
The potential consultant/evaluation team members/ are required to meet the following minimum requirements in order to qualify for the submission of his/her proposal:
·         Previous experience in similar tasks or consultancies; applicants for bid must have experience in Nutrition  and related projects/programs monitoring, evaluation, impact assessment and data collection methods
·         Applicants shall have health and nutrition related team of professionals with a minimum of Master's degree in relevant fields to undertake the proposed assessment.
·         Attachment of all supportive documents with the technical and financial proposal is required ( such as the consultant's previous expreince)
·         Knowledge of the project area and knowledge of the local language will be considered a plus.
·         The consultant should be a registered firm and whose license has been renewed for the current Ethiopian fiscal year.
Other remarks
·         The Consultant has to guarantee its independence of the evaluated intervention, not being linked with its management or with any element that composes it. Likewise, it must not have worked for the executing agency/Amref Health Africa/ of the subsidy or for its local partners at least during the period of identification and execution of the intervention to be evaluated.
·         Amref Health Afria will provide the information and support that the evaluation team needs and may be offered to accompany it, but it will be the one that determines if it is pertinent that the entity or its local partners be present during the development of the work of the Evaluation, since this could condition the results of the same.
·         The evaluation teams/consultant/ will have the responsibility to show issues not specifically mentioned in ToR, if this were necessary to obtain a more complete analysis of the intervention. Although the draft report may be agreed upon in the follow-up committee with the other stakeholders, the evaluation team should record its assessment even though the grantor or other actors disagree. You can always clarify where there are discrepancies.
Applying Instructions
·         Potential consultants are invited to collect TOR   free of charge from our office or through one of the below email address until February 26, 2021 and can submit the proposal till March 1, 2021
o    Eyerusalem.Ketema@Amref.org, or
o    Molalign.Mekonnen@Amref.org, 
·         You can submit your technical proposal through email of  Eyerusalem.Ketema@Amref.org   and if you are qualified you will be invited to submit your Financial proposal after the evaluation of the technical proposal.   
Our address is
Amref Health Africa, Ethiopia office
Behind Bole Medhanialem Church
Near to Abyssinia Building
P.O.Box 20855, Code 1000
WARNING: Do not to pay any money to get a job. Please report fraudulent jobs to info@newjobsethiopia.com