Consultancy Service to conduct MYP Ago project (Afar)
Location

Afar, Ethiopia

Date Posted

March 1, 2021

Category

Consultancy



Job Type

Contract



Currency
ETB
Description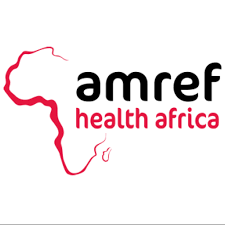 Introduction
Ethiopia has a rapidly growing population of which adolescents and youth (10-29 years) constitute the majority (42%) of the estimated total population of 94 million[1]. Following significant declines in mortality (particularly child mortality) and fertility rates, policy makers in Ethiopia are positioning themselves to take advantage of the "demographic dividend". Hence, it is time-sensitive and capitalizing on the benefits of youth as it is not automatic. The benefits of this changing demographic structure, makes the health and welfare of Ethiopian adolescents and young people of significant importance. On top of that, it create the need for data and a youth voice to support policies and program to address their needs.  In line with the sustainable development goals  the Ethiopian Ministry of Health (MoH) has developed the National Adolescent and Youth Health (AYH) Strategy, which was implemented  2016 and run until 2020.
Even if Ethiopia is registering a good progress, it is not uniform throughout all the regions. Afar is one of the regions with poor SRH outcomes. Since this region is among developing regions of Ethiopia, it has limited access to, and utilization of quality MNCH and SRH services, which is hindered by numerous barriers at the individual; community and health system level. At the individual level, barriers include; lack of appropriate information on important practices around SRH, lack of autonomy among youth (boys and girls) to make decisions regarding their own health and access to health facilities among others. At the community level there are various socio-cultural barriers which include; harmful traditional practices such as early marriage, Absuma, and female genital cutting. At the health systems level; attitude of health workers and poor facility readiness in offering SRH services.
Amref Health Africa has taken a bold action on adolescent and youth sexual and reproductive health starting from the technical support of the national strategy development and implementation of Adolescent and Youth SRH focused projects. AGO project seeks to improve sexual and reproductive health for young people in Afar. Through this project, Amref planned to meaningfully engage young people by developing and implementing MYP strategic document.
Background information – MYP in Ago
Amref health Africa in Ethiopia, through its ENK-funded A'ago Project, has been implementing Adolescent Youth Sexual and Reproductive Health ( AYSRH ) interventions for Improving Sexual and Reproductive Health Outcomes of Afari Young People since September, 2017. The project is implemented in 9 districts (Zone 3 and 5) of Afar region with the aim of contributing to improved sexual and reproductive health rights (SRHR) to adolescents and youths in Afar region ultimately leading to healthy and empowered adolescents and youths.
Meaningful Youth Participation is a central strategy of the project, in which adolescents are empowered and make equitable and sustainable decision making in youth development and their issues. Therefore, this project follows three pathways to insure this.
1.     Young people are empowered: For youth groups to affect change they must first have opportunities to gain knowledge about their MYP and SRH rights and to connect and share their ideas about issues they care about. First, they need to have better understanding and needs to be a collective concern, with young women and young men from affected communities and other young active citizens working together towards a shared aim. Once they are empowered about their health and youth rights and participation, they can lead their development issues and they will demand and challenge the traditional cultures that affects their own health and benefit.
2.     Implementing organizations engage young people in decision-making and design: For young people to influence decision-making in formal institutions (such as governments like health sectors and different NGO's), leaders of these institutions must first be motivated and see the value of working with young people. Organizations need to be aware of the behaviors and practices that exclude young women and young men from participating, as well as what enables young women's and young men's participation, so organizational policies can be put in place to support this participation. Institutions will institutionalize youth to lead their program in their policies. In addition as an organization culture, they will involve in every youth developments and participate in decision-making, provide youth friendly services rather than adult lead initiatives.
3.     Community's members engage young people in decision making, power holders in the community must make space for young women's and young men's participation. This will require that power holder's value and are motivated to work with young people. Strong and open communication between young people and power holders will enable mutual respect to be gained and power holders to see the value of youth participation, increasing the power of young people and their capacity to create change in their communities.
Ago project adopt implementation strategy that centered adolescent and youth engagement. The project is working to empower young people on the areas of health-seeking behavior towards SRH services utilization. It is also working to ensure youth participation to increasingly recognized, not only as a human right, but also as a critical component of effective strategies to improve SRHR entitlement.
However, despite all the efforts exerted so far, a few results have been captured for documentation as no formal research/assessment has been carried out to explore its actual effects on youth empowerment and participation.
Job Requirements
Research team composition
Extensive skills, experiences and qualification in conducting research methods, data analysis skills and facilitation skills and other relevant competencies - such as language proficiency for locally spoken languages required to conduct this Study. Specifically;
·         At least Master's Degree in sociology, anthropology, international studies, public health, epidemiology, journalism or related field and demonstrated experience in household data collection related to SRH,
·         A renewed professional license for consultancy in similar tasks,
·         At least five years of experience in undertaking similar studies of health projects.
·         Demonstrated practical working experience on research and evaluations,
·         Proven experience of effective interaction with youth (primary) and local non-government organizations, government departments, and international organizations,
·         Excellent spoken and written communication skills in English, Amharic, Afari.
·         Evidence of similar work in the recent past will be a key requirement.
·         Local Language skills of data collectors
Applying Instructions
Potential consultants are invited to collect TOR   free of charge from our office or through one of the below email address until March 3, 2021 and can submit the proposal till March 4, 2021
o    Eyerusalem.Ketema@Amref.org, or
o    Molalign.Mekonnen@Amref.org, 
·         You can submit your technical proposal through email of  Eyerusalem.Ketema@Amref.org   and if you are qualified you will be invited to submit your Financial proposal after the evaluation of the technical proposal.   
Our address is
Amref Health Africa, Ethiopia office
Behind Bole Medhanialem Church
Near to Abyssinia Building
P.O.Box 20855, Code 1000
WARNING: Do not to pay any money to get a job. Please report fraudulent jobs to info@newjobsethiopia.com