Consultancy Services to Provide Training and Implementation of (IPSAS)
Description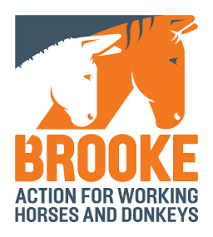 Brooke Ethiopia Consultancy Services to Provide Training and Implementation of International Public Sector Financial Reporting Standard (IPSAS)
To Provide on Job Training and Implementation of International Public Sector Financial Reporting Standard (IPSAS)
1.    Background
The Brooke Hospital for Animals-Ethiopia is an International Organization registered in the Federal Democratic Republic of Ethiopia, Charities and Societies Agency, with certificate No. 0883. The main objective of the organization is to provide a sustainable improvement in working equine productivity, health and welfare in order to support Ethiopia's sustainable development and poverty reduction strategy as outlined in the growth and transformation plan.
In line with the adoption of the Ethiopia Government of International Public Sector Accounting Standards (IPSAS) and International Standards on Auditing (ISA), through the Financial Reporting proclamation No. 847/2014, It has become   mandatory for Brooke Ethiopia to undertake the audit of its books of accounts in accordance with International Standard on Auditing and the Civil Societies Organization and Auditing and Accounting Board of Ethiopia requirements.
Brooke Ethiopia would like to appoint an authorized and certified audit firm to undertake the audit of its IPSAS compliant Financial Statements preferably for the coming three consecutive years starting from for the year ended 31 March 2020.
Job Requirements
A)    Eligible audit firms are invited to participate by submitting the following documents
- The firm's profile
- Qualification and experience of the audit team
- List of the staff members who will be deployed in the audit and their profile
- Renewed trade license of the current year
- Chartered Certified Accountants Certificates
- Annual Audit fee including VAT
- Certificate of compliance from the office of the Federal Audit General
- Certificate of registration from Accounting and Auditing Board of Ethiopia (AABE)
- VAT and TIN registration Certificates
- Time to complete the audit
B)   The financial and technical proposals shall be submitted separately in a sealed envelope
Applying Instructions
Interested Audit firms to this assignment are invited to submit their technical as well as financial proposal separately in person to Brooke Ethiopia Admin unit at the reception within 15 consecutive days after this announcement is made.
Brooke Ethiopia Office Address: Bole Sub City, 24 area, Woreda 5, house No. 1727, Telephone 011-661-00-69 or 011-6621885
Eligible consulting firms should collect the ToR from Brooke Ethiopia Admin Unit/Reception with no payment.
Brooke has the right to cancel the bid (in whole or part), or change the consultancy assignment, for the interest of Brooke Ethiopia.
WARNING: Do not to pay any money to get a job. Please report fraudulent jobs to info@newjobsethiopia.com