Consultancy to Conduct a Study on Eritrean Migration to and through Ethiopia since the Peace Deal
Location

Addis Ababa, Ethiopia

Date Posted

December 5, 2019

Category

Consultancy



Job Type

Contract



Currency
ETB
Description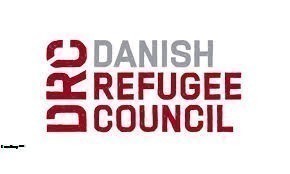 DRC would like to hire a consultancy firm (individual or team) to conduct a study on 'Eritrean Migration to and through Ethiopia since the Peace Deal', to inform DRC and other agencies' future approaches to supporting Eritrean refugees to access alternatives to irregular migration.
The main questions to be addressed through the consultancy, subject to refinement, include:
How has migration from Eritrea to Ethiopia changed since the Peace Deal, in terms of rate and the profile of refugees and potential migrants, in terms of gender, age, etc.?
How has migration of Eritreans through Ethiopia and onwards to other countries changed since the Peace Deal, in terms of rate and the profile of refugees and potential migrants, in terms of gender, age, etc.?
Analysis of the protection risks before and since the Peace Deal, in terms of types of risks, rate, and the profile of those affected by different risks, in terms of gender, age, etc.
Have there been changes in alternatives to onward migration for Eritreans (such as family reunification, out of camp integration), the numbers of Eritreans accessing such alternatives, and the accessibility of such alternatives for Eritreans? If so, what changes have been observed and what are the current trends?
The research is to be conducted between December 2019 and the end of January 2020. The draft report should be submitted by 1 February 2020 for feedback and the final report should be submitted by 20 February 2020.
Desk Research: To identify and summarize existing key analyses and research studies on how Eritrean migration to and through Ethiopia has changed since the Peace Deal.
Field Research: To collect data using consultations with DRC staff, individual interviews (IIs), key informant interviews (KIIs) and focus group discussions (FGDs).
The individual consultant is expected to deliver:
The tools that that they intend to use, to be delivered within a week of signing the contract, so that they can be reviewed.
A one-day orientation session for the relevant team (data collectors and staff as needed).
A 20-30-page report on the research findings.
A one-day final evaluation session with AM, PM and relevant protection staff.
A one-day workshop on the findings of the study.
Job Requirements
Required Qualifications and Experience
Post-graduate degree in Migration, Migration Governance, Protection, Peace and Security, International Relations, Development or Social Studies, Law or any other relevant programme from a recognized institution.
At least five years' experience in research and analysis.
Experience in arranging and leading inclusive, sensitive FGDs and conducting KIIs.
Fluency in English and working proficiency in Tigrinya.
Willingness and ability to travel to field sites with a possible low level of material comfort.
Demonstrated knowledge and understanding of core humanitarian principles and their outworking in practical interventions.
Proven experience working on migration.
Experience working in collaboration with national and international NGO partners, UN agencies and local/government authorities.
Excellent communication and interpersonal skills.
Experience working with IGAD. Preferable:
Applying Instructions
Only Ethiopian nationals or companies with registration in Ethiopia will be considered for this consultancy.
Any company/individual consultant interested & demonstrating the required experience and competence are encouraged to request tender documents from Ethiopa DRC Ethiopia Office: Bole Road, Behind SHEGER HOUSE, Kebele 03/05, House No, 2070 Tel: +251 116 63 73 63, Addis Ababa or can also be requested by emailing to ZN317@drc.ngo or PK602@drc.ngo.
Along with the tender documents, consultants are required to provide documents including:
A suitability statement including CV of participating consultant with details of qualifications and experience;
Technical proposal addressing all the technical requirements, summarizing the consultant's understanding of the TOR, and detailing the methodology and tools to be used.
Work-plan clearly indicating the activity schedule;
Recommendation letters with contacts of three organizations that have recently contracted you (in the last three years) to carry out similar assignment. Attach at minimum three (3) copies of such recommendation letters;
General conditions of contract.
All proposals that pass the Technical Evaluation will proceed to the Financial Evaluation, where consultants will be required to provide a financial proposal providing detailed break-down of all estimated costs.
Deadline and Submission
| | | |
| --- | --- | --- |
| Line | Item | Time, date, address as appropriate |
| 1 | Call for Expression of Interest published | 28 November 2019 |
| 2 | Closing date for clarifications | 3 December 2019 |
| 3 | Closing date and time for receipt of EOI | 11 December 2019 |
| 4 | EOI Opening Location | Danish Refugee Council, Addis Ababa, Bole sub city-Kebele 03/05, House No 2070, Behind Sheger House |
| 5 | EOI Opening Date and time | 11 December 2019, 10:00am (East Africa Time) |
WARNING: Do not to pay any money to get a job. Please report fraudulent jobs to info@newjobsethiopia.com