consultant for cMYP 2021 to 2025 preparation
Description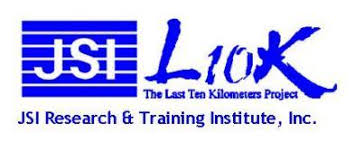 USAID Transform Primary Health Care (T-PHC) and Transform Health in Developing Regions (T-HDR) are USAID'S flagship multi-year, multi-million Activities in Ethiopia that are in their fourth year of implementation. These Activities/projects are covering majority of the country's regions. Transform PHC is covering the four agrarian regions – Amhara, Oromia, SNNP and Tigray; while Transform HDR is working in the developing regions – Afar, Benishangul-Gumuz, Gambella and Somali. These Activities are implemented in consortium and partnership with different international and local NGOs, professional associations, and also private institutions to support the effort of GOE to achieve the goal set under HSTP I (2016-2020) in reduction of maternal, newborn and child morbidity and mortality.
The Federal Democratic Republic of Ethiopia is the second most populous country in sub Saharan Africa with an estimated population 100,684,575 (CSA, EFY2012 Projection) with 2.6% annual growth rate. Similarly, annually there are 3.36 estimated live births with 3.2% surviving infants while there are 14.6% under-five, 23.4% under 15 years children, and 23.4% women in reproductive age group (15 -49). Administratively the country is divided in to 10 regional states and 2 city administrations which are further divided in to a total of 891 districts. The country has 388 hospitals, 4,063 and functional 17,154 health posts.
In the past three decades, Ethiopia has been consistently striving to improve the health status of its people giving emphasis on maternal and child health. The country implemented its decentralized health policy, health sector reforms, the HSDP I-IV, Child survival strategy, cMYP, and HSTP-I to properly secure resources and guide health program implementations. As a result, the country monumentally had been able to meet the MDG4, reducing under-five mortality by 2/3 three years before the target year. Immunization has been one of the key interventions that contributed in the reduction of childhood morbidity and mortality.
Immunization is the most cost-effective intervention in public health, and its coverage is one of the important health status measurement indicators. The Government of Ethiopia launched Expanded Program on Immunization (EPI) in 1980 six years after the World Health Organization (WHO) introduced to prevent morbidity and mortality from the six vaccine preventable diseases. The EPI program is implemented in all the three-tier health-care delivery system – hospital, health centers and health posts with additional outreach and mobile teams (extended outreach).  Currently 12 antigens are included in the routine immunization services delivery. The program has helped Ethiopia in eradication of smallpox, interruption of circulation of WPV, and elimination of Maternal and Neonatal Tetanus.
The Routine Immunization program (RI) has been heavily donor funded with increasing Government budget allocation through the years with exemplary Polio Program Transition plan showing the Government of Ethiopia commitment. The routine immunization program coupled with periodic supplementary immunization activities (SIAs) have been used to reach every child in every district to improve coverage and immunity status. There has been continuous improvement in coverage – from 14% in 2000 to 43.1%. (DHS, 2000 -19). However, there are remaining major challenges for EPI like vaccine-preventable diseases outbreak remain a major cause of morbidity and mortality, coverage gaps persist between regions and within region, inadequate maintenance capacity of cold chain equipment and high attrition rate of trained HWs, poor capacity of forecasting and stock management particularly at lower level, poor vaccine wastage monitoring system and inadequate follow up of plans/reviews on implementation are some to mention.
Rationale
Ministry of Health has been implementing EPI program for the past four years guided by costed cMYP 2016-2020 focusing on polio eradication, measles elimination and MNTE, increasing coverage and extended equitable access, and introduction of new vaccines. The development of comprehensive multi-year plan purposed to have a roadmap by which the EPI program adjust to changing conditions, generate empirically-based budget requests and provide up-to-date information for resource mobilization and advocacy, and to act as a reference for national and sub-national program planners in order to implement properly EPI program. In general, it will provide a framework to plan activities of EPI by aligning it to the existing EPI policy, Polio Program Transition plan, and HSTP II and GVAP targets. An annual operational plan will be prepared at the national level based on this strategic plan. Woredas will develop detailed micro plans based on the national strategic plan and regions will aggregate the district micro plans to develop regional immunization plans.
So, as this is the last year of the current cMYP and now it is time to develop cMYP for the next five years. For this purpose, Ministry of health aims to recruit a consulting firm or team of consultants to develop cMYP for the year 2021 to 2025.
Objectives:
General - This TOR is prepared to invite qualified consultant to develop a costed national EPI cMYP for the period 2021 to 2025 by reviewing the implementation status of the current cMYP; review relevant technical guides, and correspond with Global Vaccines Action Plan and the country's EPI policy and HSTP II
Specific –
  Review the landscape of EPI program full spectrum of immunization system components (Demand generation, Logistics, Vaccine supply and qualities, Service delivery, VPDs surveillance, Program management, Sustainable Financing and human and Institutional capacities)

Identify and explain the main challenges/problems and success elements related to ending cMYP implementation (2016-2020)

Identify advocacy and communication tools for resource mobilization, social behavior changes

Identify communication and data management challenges for improved communication and data use for decision making

Identify - context and region based - strategic areas for successful EPI program in the country and corresponding strategic direction on how to implement them

Identify graded risks and prepare corresponding risk mitigation plan

Develop M& E framework

Work closely with the MoH - MCH Directorate, EPI case team and the EPI partners Immunization Experts to ensure the development of each milestone of the cYMP

Develop one year operation plan for the first year of the cMYP period

Provide guidance for mid-term review

Prepare costed plan for the period
Job Requirements
Qualification and Required Expertise:
Background qualification in MD, MPH/or Master of Public Health/Master's in Health Economics
Extensive knowledge and strong background in EPI and child health and development.
A practical experience in developing cYMP or other health related strategic plans
Minimum of 10 years of experience working in the Ethiopian health system more specifically on EPI and child health development activities.
Excellent writing and communication skill.
Preferably prior experience as a consultant in development of similar documents with MoH.
Scope of work
The national consultant is expected to conduct the following activities:
Identify important resources or reference in consultation with MoH and partners.
Identify key partners actively engaged in EPI.
Prepare desk review and other relevant checklists to guide the plan development process.
Draft inception report and conduct consultative meeting with EPI TWG/cYMP development team at MoH
Desk review all relevant national and other countries/international/regional documents on the subject.
Whenever necessary conduct key in-depth interview with key partners and experts.
Come up with a zero-draft version of the plan.
Conduct regular discussion and feedback sessions with the MoH EPI team and TWGs and other key partners on the zero draft and subsequent versions.
Incorporate comments, feedbacks and all other important ideas forwarded from technical working group meetings.
Produce final version of the plan and submit it to JSI/USAID Transform: Primary health care and USAID: Transform Health in Developing regions (T-HDR) in both electronic and hard copies latest by 15th of December 2020. This will be submitted to MoH
Duration & Time frame of the consultancy
The total consultancy period will extend to mid-December 2020 and the consultant is expected to start assignment on the 15th of August 2020
Deliverable
The final product of this plan Microsoft word electronic and hard copies including the list of resources reviewed, people interviewed, and methodology used.
Applying Instructions
Interested applicants fulfilling basic requirements for this position are invited to submit application letters along with CV online at www. ethiojobs.net.  Please also mention in your cover letter your preferred region.
Please note that we only accept online applications and only short-listed applicants will be invited for interview and exam.
The closing date for receiving applications for this position is August 11, 2020.
WARNING: Do not to pay any money to get a job. Please report fraudulent jobs to info@newjobsethiopia.com