Consultant for COVID-19 Response (Urgently Needed)
Description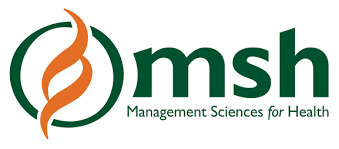 USAID Medicines, Technologies, and Pharmaceutical Services (MTaPS) Program
Formal position title:  Consultancy to prevent infection with COVID-19 among healthcare workers in isolation centers, health facilities and during home-based care
In response to the COVID-19 pandemic, USAID-MTaPS, implemented by MSH, is providing technical assistance (TA) to strengthen the capability of health facilities and isolation centers to effectively respond to the COVID-19 pandemic. The major objective of this consultancy is to provide TA to COVID-19 isolation and treatment centers so that these facilities meet WHO and national Infection prevention and Control (IPC) standards required for facilities and healthcare workers when providing COVID-19 related services. The consultants work in close collaboration and under the guidance of the Ministry of Health, the national Emergency Operation Center (EOC) for COVID-19 and in consultation with USAID MTaPS. Key IPC elements for the COVID-19 response include: IPC program management, triage for acute respiratory infection patients, early recognition of cases, source control (isolation), application of standard and additional (contact, droplet and airborne) precautions, IPC guidance, facility access, just-in-time training strategy, surge capacity, fatality management, waste management, and healthcare worker safety assurance., including the proper use and disposal of PPE.
Purpose:
The purpose of this consultancy is to provide technical assistance (TA) to isolation and treatment centers with the aim to prevent infection with COVID-19 among healthcare workers and supporting staff. The TA includes on-site trainings, mentoring, supportive supervision, implementation of guidelines and SOPs and documentation and reporting.
SOW:
evaluate risk of exposure of healthcare workers (HCWs) in health facilities, develop and implement a rapid improvement plan to prevent exposure to COVID-19
Train, mentor and provide supportive supervision to healthcare workers with risk of exposure to the virus on the implementation of standard precautions, contact precautions and airborne precautions
Provide TA to facilities to implement engineering, environmental and administrative controls to shield healthcare workers and patients from individuals with suspected or confirmed COVID-19 infection.
Provide training and supportive supervision to ascertain that routine cleaning and disinfection procedures are appropriate for SARS-CoV-2 in healthcare settings, including those patient-care areas in which aerosol-generating procedures are performed
Provide TA on the proper use of PPE (gowns, face shields, facemasks, respirators, boots/boot covers, etc.) taking into consideration shortages in the supply chain.
Training of support staff on entering areas where suspected or confirmed COVID-19 patients are isolated
Ensure Safe Work Practices: designation of clean (for PPE donning) and potentially contaminated (for PPE doffing) areas; handling of waste and other potentially infectious materials; cleaning, disinfecting, and maintaining reusable equipment and PPE, and train workers on how to follow established protocols.
Provide Guidance for precautions to be taken by healthcare workers when providing/supervising home care for COVID-19 suspects and mildly ill patients.
Develop IPC guidance for HCWs working in isolation and treatment centers and provide guidance for precautions to be taken by healthcare workers when providing/supervising home care for COVID-19 suspects and mildly ill patients.
As required, work with the national EOC to conduct a rapid assessment of the IPC situation in health facilities and isolation centers, designated for COVID-19 prevention, control and treatment, in line with national and WHO standards for infection prevention and control.
Provide TA for development of rapid IPC improvement plan, quickly implement the plan and ensure the sustainability of IPC practice for COVID-19. Adopt and disseminate Job-Aids related to CVOID-19 IPC guidance for care providers
Implement visual alerts (educational material in appropriate language) for family members and patients during triage and during homecare for patients with mild symptoms.
 Monitor IPC and WASH implementation in selected healthcare using the Infection Prevention and Control Assessment Framework, Hand Hygiene Self-Assessment Framework, hand hygiene compliance observation tools, and the WASH Facilities Improvement Tool
Deliverables:
Rapid assessment report on COVID-19 isolation and treatment centers regarding healthcare worker safety
A rapid improvement plan to prevent exposure to COVID-19 based on the assessment report
Weekly and monthly activity reports on interventions carried out to enhance safety of healthcare workers against COVID-19, including training reports
Adopted COVID-19 guides, SOPs and Job aids
Number of consultants needed: Three
Duration: until September 30, 2020
Job Requirements
Required Qualifications & Experience:
A clinical degree (Medical Doctor, nurse or equivalent) is required with minimum of 5 years' experience, 2 of which should be clinical
Experience in infection prevention and control in the health sector, preferably in hospitals
Ability to translate and adapt international guidelines to local context; a deep understanding of the country's health system
Ability to work alone and in teams and have strong interpersonal communication skills
Able to travel to different sites within the country based on need
Applying Instructions
Interested applicants should send their CV and cover letter to Ethio jobs on or before COB July 23, 2020.
WARNING: Do not to pay any money to get a job. Please report fraudulent jobs to info@newjobsethiopia.com