Consultant on Assessment of Ethiopian Land Policy Making Practice
Location

Oromia, Ethiopia

Date Posted

March 27, 2020

Category

Consultancy



Job Type

Full-time



Currency
ETB
Description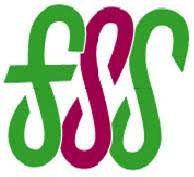 Background
A "Land for Life"-Initiative (LfL) has been established since 2018 with the objective of strengthening existing multi-actor partnership working on land governance. While the initiative was originally established to work for Oromia region, it has now the potential to be a national network. The initiative has steering committee (SC) and three technical working groups working on three priority thematic areas. Land for Life Initiative identified the activities that need to be undertaken by and what it demands. This has required engagement of a consultant.
 Objective
Assess the land policy making process practiced in Ethiopia at each stage of the policy cycle (agenda setting, policy formulation, policy legitimation, policy implementation and policy evaluation and change, identify its strength and limitations ( SWOT analysis)
Assess actors and the power relations among actors in policy making process
Come up with alternative for a participatory and transparent land policy making process
Scope of Work 
The assignment will be undertaken by consulting stakeholders and actors involved in policy making and implementation at federal and regional levels. A desk review as well as consultation of groups and individuals involved in policy making will be conducted by the consultant.
Some of the specific activities/tasks, which this study includes the following:
Develop inception report including methodology of the study including data sources and instruments (interview and focus group instruments)
Agree on methodology and data sources and instruments with the Policy Process Thematic Working Group (PPTWG)
Use historical and sociological institutionalists perspective as theoretical framework
Desk review of selected land related policy documents, development plans and strategies and identify continuities and changes in time and space
Consultation of stakeholders involved in land policy making, including farmers, investors, public servants (experts and politicians), and key institutions   at each stage of policy cycle
Field visit to regions (Amhara, Oromia, Afar)
Make an analysis of the key deficiencies and impediments to effective land policy making process in Ethiopia
Present draft report to PPTWGs and get input
Present to LfL Steering Committee to review and input to the consultants work before present to the larger workshop (this can be merged with other TWGs or SC meeting)
Present to large stakeholder workshop to validate the findings.
Collect inputs from the workshop and produce final report and present it to PPTWGs
Prepare Policy Brief (extracted from the study)
Participate in land for life events
 Output/Deliverables
The assignment will have the following deliverables:
An inception report setting out the consultant's overall approach to the assignment, methodology and timelines.
Draft Report following completion of field engagements
Full Report, including recommendations (50-70 pages)
Presentation of findings
Final report after integrating comments
Policy brief (not more than four pages) based on the guideline (for each areas of assessment)
Job Requirements
Competencies and Qualifications
At least 7 years work experience in the field of land governance and land law and agriculture related policy
Knowledge and experience in the policy making process
Knowledge and experience in the land sector
Knowledge and experience both at policy and practice
Demonstrable report writing skills
Level of effort
Start the overall work within five days of the singing of the contract agreement
Submit the draft report within 40 days after contract agreement
Submit the final report within 10 days reflective feedback
Applying Instructions
Selection criteria
Applicants will be identified from their prior engagement against their capacity, technical and financial proposal to carry out the assignment.
Application procedures
A Technical proposal (not more than 5 pages) which will include:
Competency / previous experience in carrying out the activities described (with relevant experience)
Understanding of the assignment
Methodology for the implementation
Indicative work plan to complete this assignment
Quality assurance systems
CVs of the team proposed for this assignment
A Financial proposal indicating fees and breakdown of all expenses related to this assignment,
Provision of Company Legal Requirements
Valid Trade Licence
Valid and certified Tax Registration Certificate
Submission and requests for clarification
Submit documents (all pages stamped) in hard copy at LfL secretariat (Forum for Social Studies) office locates around Kebena shell, Phone: +251(0)11-1545605/06 or +251911117316
For further clarification you can email with: fss.ethiopia@gmail.com or mulugetag6@gmail.com
Deadline
The deadline for submission of the proposal is on 10th April 2020.
WARNING: Do not to pay any money to get a job. Please report fraudulent jobs to info@newjobsethiopia.com