Consultant – Study on Investment Climate in Ethiopia
Description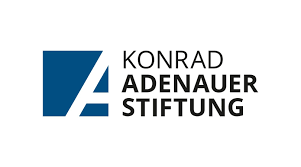 Konrad-Adenauer-Stiftung (KAS) is a publicly-funded, non-for profit German political foundation registered in Ethiopia as a "foreign organization" in accordance with the Civil Society Organizations Proclamation No 1113/2019. With offices in more than 120 countries, KAS promotes democracy, the Rule of Law, Social Market Economy and human rights and fosters political exchanges.
For its work in the sector of Social Market Economy in Ethiopia, the KAS Country Office in Addis Ababa is looking for a consultant for a period of 60 days to conduct a study on the investment climate in Ethiopia. The consultant will be engaged as a contractor only, not as an employee. He shall have a valid license. The consultant shall provide appropriate invoice for all payments.
Context:
Ethiopia is one of Africa's fastest growing economies with high GDP growth over the last two decades. The Ethiopian government has recently undertaken a number of initiatives to improve doing business, attract foreign investment, accelerate and diversify growth, and stimulate more local production. While homegrown and foreign interest in investing in Ethiopia remains high, several factors weigh on the Ethiopian economy preventing increased growth and potentially more investment.
Objective:
In the context of the study, the consultant should analyze the following topics, evaluate their impact on investment climate, and offer recommendations:
·     Labor Proclamation in its current version (strengths; weaknesses)
·     Banking sector and regulation
·     Efficiency of bureaucracy
·     System of public incentives and subsidies by Ethiopian government to stimulate private investment
The study should take into account the current efforts of the Ethiopian government to further improve these sectors and the provisions of the GTP II and the Homegrown Economic Reform Agenda.
Deliverables:
The consultant shall provide the following deliverables:
-        The written report between 60-80 pages, double-spaced, font 12
-        The report shall include the methodology, table of content, and sources/bibliography
-        The research shall include literature review and expert interviews
After admission, the successful consultant has 60 days to conduct and write the study. The consultancy starts on September 20, 2021. Within the first 40 days, the consultant has to submit the first draft, which will be reviewed within five (05) days by the KAS Country Office. The consultant has to submit the final version on November 18, 2021. The consultant will be supervised by the KAS Country Representative Ethiopia and the Project Manager Ethiopia.
Budget:
For his work, the contracted consultant will be paid a lump sum which shall cover his honorary fee and all research-related expenses.
Job Requirements
Qualifications, experience et competencies:
Applicants should fulfill the following criteria. Women are encouraged to apply in particular.
Education:

PhD in economics, finance, business, law or a similar sector

Work experience:

At least five (5) years of experience on research, publication and lecturing in the field of economics/finance/business in Ethiopia
At least 10 scientific publications in the field of economics/finance/business
Previous experience as a consultant

Competencies:

Excellent expertise and familiarity with the subject
Great ability in conducting and writing research studies
Great ability to teach in a clear manner
Independent work ability
Discipline to meet deadlines
Exactness in research and writing
Team work

Language:

·        English, Amharic
Applying Instructions
Application documents:
·        Letter of motivation
·        CV
·        Copy of PhD certificate
·        List of scientific publications (with internet links if applicable)
·        Table of content and outline of the study
IMPORTANT: We only accept applications sent to us by e-mail. Your application must be sent in one single e-mail and with one single pdf document that does not exceed 5MB. We do not accept applications sent in several e-mails or e-mails with multiple attachments, or applications sent by physical mail. Please send your application in English by e-mail no later than August 31, 2021 to the following address: application.ethiopia@kas.de Mention "Consultant: Investment Climate" in the subject line. We only notify candidates who get invited to an interview.
WARNING: Do not to pay any money to get a job. Please report fraudulent jobs to info@newjobsethiopia.com