Consultant/Trainer on Supportive Supervision, Monitoring and Evaluation of RH/FP Program
Description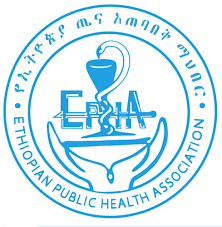 Call for Consultancy Serrvice
1. Introduction and Object of the consultancy service
Established in 1989, the Ethiopian Public Health Association (EPHA) is a non-for-profit, voluntary, multidisciplinary association of professionals. Its members are of varying categories and levels of training and occupy positions at different levels in private, government and non-government organizations. The association works closely with many national, continental, and international partners and collaborators to facilitate and accelerate activities on the country's priority public health issues.
EPHA in collaboration with Oromia regional health bureau has been implementing a project entitled: "Increasing Access and Quality Comprehensive Family Planning Services to the Rural Community, Oromia, Ethiopia" with a financial support from the David and Lucile Packard Foundation. The project aims to expand quality & comprehensive FP services at community level via building the competency of Level-IV HEWs, equipping and creating 250 model health posts, strengthening referral linkage, community engagement and generating evidence based information. This project is being implemented in six zones of Oromia region namely; Jimma, Bunu-Bedele, Illu-aba-bora, West Wollega, East Wollega, and West Shewa zones in 39 Woredas at 250 Health posts.
One of the major activities of this project is enhancing the managerial competency of healthcare managers through building their supervision, monitoring and evaluation skills of RH programmes. Thus, the objective of this contract service is to engage qualified consultant or trainers who can facilitate and offer this capacity building training for middle and low level healthcare managers.2. Scope of Work
EPHA is looking to contract professional consultant(s) who will deliver training on SS, Monitoring and Evaluation of RH programmes using the already developed training materials with minor updates. In consultation with EPHA–Professional Development and Training department, the intended consultant/trainer shall have the following scope of works, but not limited to these.
Review the EPHA training manuals developed for this short term course and make minor update when necessary.
 Review and update related EPHA training materials developed for this short-term training (Pre-post test, Course evaluation, PowerPoints, Training Agenda/program…. )
Provide interactive training for 3 days in four rounds
Compile and write training report including evaluation and recommendations for future actions and timely submit to the department.
 Accept and carry out other related duties given by EPHA supervisors
3. Contents of the Training and Methodology
Training description
The training will be provided to healthcare managers working at primary health care unit (Woreda Health Office and Health center level) in EPHA RH/FP project implementations sites/districts for 3 days on supportive supervision, Monitoring and Evaluation of RH/FP programmes.
Training topics should include the following areas;
Overview of the Ethiopian health service delivery system
Overview of RH/FP Program
Monitoring and evaluation: Definition, purpose, and classification
Establishing a functional M&E system and Framework
Evaluation of Health Programs/Projects
Steps in Evaluation of Health Programs/Projects
Supportive supervision: Definition and features
Steps in conducting supportive supervision
Supervisory skills for effective supportive supervision
Supportive supervision, M & E checklists for RH/FP Programmes
Training Methodology
Using adult learning and participatory approaches including practical exercises, e.g. a field visit to a relevant health facility can be supported
The language of training is English
Training sites and Duration of the Assignment
The training is planned to be held in Jimma town for participants coming from Jimma, Buno-Bedele and Illuababaora Zones in two rounds and in Ambo town for participants coming from West Shoa, East Wollega and West Wollega project zones.
The consultant is expected to complete this assignment within 20 working days including travel days most likely in August 2021 (negotiable depending on the preparatory discussions between the parties), but not later than the end of August 2021. The exact starting date will be the signing of the agreement.
The tentative work plan for the activities to be carried out is indicate below:
| | | | |
| --- | --- | --- | --- |
| S.No | Activity  | Due date of delivery | Duration  |
| 1 | Revise and update training manual and materials for the training including  inception meeting | August 10, 2021 | 3 days |
| 2 | Deliver training in four rounds | August 25, 2021 | 12 days |
| 3 | Compile and produce training report | August 26, 2021 | 1 day |
5. Selection and Evaluation criteria
The service will be given based on the following predefined selection/evaluation criteria. Applicants that fulfill the minimum requirements for technical and professional eligibility will be shortlisted for technical and financial evaluation as per the following criteria.
Understanding the required consultancy service, work plan and methodology (30%)
Qualification and Relevant Prior Experience (40%)
 Financial (30%)
Job Requirements
Qualifications and Competency
Qualification: The consultant
Must have at least second degree in health and related fields preferable in M & E, Health Service Management, Project Management, Leadership and Governance and ….
Minimum of five (5) years of relevant experience in healthcare system, at least 3 years after acquiring Master degree
Shall have training on supportive supervision and M & E of health programs mainly ToT
Competency:
The consultant/Trainer is required to provide documents that show the following experience and competency
Relevant academic qualification credentials/degrees
Relevant experience in delivering similar and related capacity building trainings for government health Officials or other Experts. Provide proof of having deliver similar services. Letters of reference from at least one contactable referees must also be submitted.
Thorough knowledge of the global and national RH/FP programmes, Approaches and Strategies.
Strong experience in adult learning/training
Good interpersonal skill
Excellent written and verbal communication skill in English
Afan Oromiffa language is advantageous.
Applying Instructions
If interested in this consultancy, please submit your updated CV, cover letter, academic credentials and supporting documents, and about 3 pages' technical proposal in one envelop and financial proposal that will include your daily rate (in ETB) to undertake the stated consultancy activities.
N.B. Do not indicate financial issues like daily rate in the technical proposal, it need to be submitted separately. While providing your financial rate, consider that EPHA will deduct 30% taxation.
You can apply in person at EPHA head office at the reception during office working hours OR submit your application using EPHA P.O. Box: 7117 from July 01-15/2021.
For any queries, please contact us via Phone number + 251- 0114166041 and communicate Martha Assefa.
WARNING: Do not to pay any money to get a job. Please report fraudulent jobs to info@newjobsethiopia.com