Consultants (One for Tigray and One for Afar Region)
Location

Addis Ababa, Ethiopia

Date Posted

July 3, 2021

Category

Consultancy



Job Type

Full-time



Currency
ETB
Description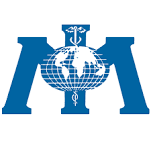 International Medical Corps never asks job applicants for a fee, payment, or other monetary transaction. If you are asked for money in connection with this recruitment, please notify International Medical Corps at report@InternationalMedicalCorps.org.
1.    Introduction
International Medical Corps is a global, humanitarian, non-profit organization dedicated to saving lives and relieving suffering through health care training and relief and development programs.
Established in 1984 by volunteer doctors and nurses, International Medical Corps is a private, voluntary, non-political, non-sectarian organization. Its mission is to improve the quality of life through health interventions and related activities that build local capacity in underserved communities worldwide. By offering training and health care to local populations and medical assistance to people at highest risk, and with the flexibility to respond rapidly to emergency situations, International Medical Corps rehabilitates devastated health care systems and helps bring them back to self-reliance.
2.    Overview of the project
International Medical Corps is implementing a project entitled "Provision of lifesaving Nutrition, Health and GBV Services to conflict affected communities in Tigray and Afar regions''.  since January 1,2021 with funding from UNICEF.  One of the objectives of the project is to improve the nutritional status of children under five in those project areas through emergency nutrition intervention. This objective will be achieved through improving regular mass and family screening, building the capacity of HAD and HEWs, supporting the TSFP/OTP services, strength the IYCF activities in the areas, supplementation of micronutrients  and provision of high energy foods, and nutrition education.
IMC Ethiopia plans to conduct a full SMART Survey to assess the current nutritional and health status in the target districts of Afar and Tigray region where the project is implemented. This nutritional survey is recommended for the purpose of assessing  the current nutritional status  of the targeted population and help to evaluate the on-going intervention. The information and results from this survey will then be used for appropriate planning and intervention.
3.    Objective of the assignment
3.1.       General Objective:
The main objective of this assignment is to measure the nutritional status of children 6-59 months of age, mortality rate of children under 5 and for the general population, along with overall morbidity rate of under 5 children as well as building the internal capacity of IMC Ethiopia staff to conduct subsequent SMART surveys.
3.2.       Specific objectives:  
      To estimate the prevalence of acute malnutrition, chronic malnutrition, underweight among children aged 6-59 months
      To estimate retrospective mortality (crude mortality rate and U5 mortality rate) over 3 months recall period
      To estimate the coverage of measles vaccination, deworming and Vitamin A supplementation status among children aged 6-59 months
      To assess infant and young child feeding practices (EBF, timely complementary feeding, food frequency, dietary diversity, and hygiene during complementary feeding)
      To assess key WASH indicators (use of latrines, handwashing, and access to safe clean water)
      To formulate and provide practical and feasible recommendations or interventions based on the survey findings to improve the nutritional status of the surveyed population.
4.    Scope of work
To achieve the survey objectives, IMC Ethiopia is seeking the services of competent consultants to; lead the survey from the planning phase up to the reporting in order to have an updated information on the nutritional and health status of children in  stated project areas.
In particular, the consultant shall ensure the completion of the following activities in accordance with the terms and conditions of the consultancy contract:
·         Develop and design SMART survey protocol, including sample size estimation, population size, clustering of the villages etc, and validate contextual tools using the SMART methodology.
·         The Consultant will provide training for data collectors and supervisors on the survey methodology, anthropometric measurement techniques and effective interview techniques including field testing Undertake full SMART survey in stated project areas.
·         Ensure strict adherence of the survey team members to survey protocols and standards during data collection and data processing
·         Lead the technical validation of the survey results including data cleaning and analysis using appropriate software ie. Epi Info, ENA for SMART
·         Lead on the survey logistics (movement plans, sequence of data collection/mapping of selected villages), with the support of IMC
·         Coordinate the data collection exercise from the field and supervise the team on a daily basis to ensure quality data is collected. This will involve developing quality control guide, supporting the team in sampling of households, supporting in taking of the anthropometric measurements.
·         Prepare a draft SMART survey report for review by IMC, ensuring that the assessment is comprehensive and includes all relevant indicators
·         Prepare a final report including background, methodology, results, limitations, conclusions and recommendations incorporating feedback from IMC staff on the draft report
·         Prepare and lead a validation workshop for MOH and stakeholders in Ethiopia. This presentation outcomes will be shared at national level via the Nutrition Cluster/ Nutrition working group
5.    Geographical scope
The 2 SMART surveys will be conducted in two regions: Tigray  and Afar Region (Yalo and Gulina Woreda) where the project is implemented. Two separate SMART survey will be conducted (One for each Region).
6.    Methodology
The survey methodology will be designed in alignment with full SMART survey standards. The data collection process will adopt a mix of quantitative and qualitative approaches involving review of records, interviews with project participants and focus group discussions among others. A more detailed survey methodology will be designed by the Consultant in consultation with IMC Health & Nutrition, and M&E team and Nutrition Cluster for approval of the survey protocol. The detailed design must include among others; survey design, sample size determination using Emergency Nutrition Assessment (ENA) software, quality control, data collection and management process
7.    Expected Deliverables
Inception report and survey protocol should be presented to IMC Ethiopia to get approval from Nutrition Cluster. This should detail the approach and methodology to be used, sampling, detailed execution plan and survey tools.
·         Detailed full SMART survey work plan including clear calendar of survey activities
·         Final survey design and data collection tools
·         Raw data
·         Producing preliminary findings/report including background, methodology, results, limitations, conclusions and recommendations (short term and medium-term recommendation) and submitted to IMC within the agreed timeline between IMC Ethiopia and the Consultant.
·         Presentation of the key findings and recommendations to IMC and Nutrition Cluster
·         Final survey report within two weeks after preliminary presentation/submission incorporating the feedback from the IMC country team and the TU nutrition advisor
8.    Time frame
The SMART survey process is expected to take in a maximum of 45 days including preparation, data collection, and analysis and reporting. The Consultant should be able to undertake some of the tasks concurrently to fit within the planned timeframe, without compromising the survey quality and standards. The assignment is expected to commence on the second   week of July2021.
9.    Support from IMC Ethiopia  
IMC Ethiopia will be responsible for the following:
·         Recruit the external Consultant and finalize the consultancy agreement
·         Share all necessary documents to the Consultant to finalize the SMART survey design, protocols, and tools for data collection tools.
·         Provide input into the SMART survey methodology, data collection tools and report
·         Ensure that input from IMC is coordinated and shared with the Consultant
·         Vehicle hire to support the SMART survey process
·         Working space for the Consultant while in the field
·         Overall accountability of the SMART survey process
·         Guidance and coordination throughout all the phases of SMART survey, keeping communication with the Consultant throughout all phases
·         Provide support to the Consultant during field visit processes
·         Closely supervise the data collection process, ensuring quality control, daily debriefing, meeting the timelines set for assignment.
·         Inform the SMART survey audience including Nutrition Cluster and MoH for their involvement and validation of the findings.
10. The Consultant will be responsible for the following:
·         The Consultant will be required to provide a detailed description of the technical and budget for undertaking this assignment.
·         Develop the inception report and have the protocol to be presented to Nutrition Cluster for their approval.
·         Facilitate payments for data collectors and supervisors
·         Facilitate transportation and accommodation in the field(include flight ticket, Perdiem and related cost)
·         Review all the relevant documents for the SMART survey
·         Develop SMART survey design including the methodology and the data collection tools as appropriate including a field manual for training in consultation with IMC health and nutrition & MEAL team.
·         Develop the field work schedule in consultation with IMC team
·         Facilitate the training of enumerators and supervisors on the tools and data collection processes.
·         Supervise the data collection process, give advice, and ensure the quality of the data
·         Data analysis and report writing. It is expected that at least 2 drafts be provided to IMC and nutrition cluster with feedback addressed in each round before submission of the final report.
·         Provide the required raw data that is complete and labelled in English (variables and values)
·         Provide final versions of data collection tools.
·         Provide daily field briefing to the MEAL and Nutrition Program Manager on progress and any challenges from the field.
Job Requirements
·         Legally registered research firm or individual consultant with renewed license and TIN number, skilled in SMART nutrition surveys, complex projects in the nutrition and health sector and the relevant technical knowledge in Survey Methodology, Research Methods with proven experience in similar assignments
·         Extensive experience (7-10 years) in coordinating and managing SMART nutrition surveys is mandatory
·         Knowledge of the Ethiopian Government context: National Nutrition Programme, Health Extension Programme and other associated policies.
·         Extensive knowledge on emergency nutrition, Primary Health Care (PHC) service and IYCF activities in Ethiopia.
·         Excellent analytical and statistical skills.
·         Strong supervisory and organizational skills
·         Ability to work on own initiative and to meet deadlines.
·         Ability to cope with stress; hardship; patience and flexibility and willingness to work additional hours in order to meet tight deadlines.
·         Ability and willingness to travel to field sites and nutrition facilities
·         Advanced proficiency in the use of MS Office, EPI INFO, SPSS
·         Proficiency in use of EPI Info or SPSS software.
·         Ability to communicate clearly with a wide range of stakeholders.
·         Previous experience working with international NGOs
·         Excellent writing skills in English.  
Applying Instructions
Interested and experienced consultants are invited to submit a brief proposal, an updated CV/profile, sample SMART survey reports made, cover letter as well as a complete budget breakdown for the mentioned work, technical and financial documents separately and with a sealed envelope by no later than 10 days of the posting of this advertisement to International Medical Corps, Located at Kirkose sub-city, Kebele 02, HH No 226, around Meskele Flower, behind Nazira Hotel, Addis Ababa, Ethiopia, Mailing Address: PO Box: 2314.
Bids received after this date will not be considered. International Medical Corps reserves the right to reject the bid fully or partially. One consultant should apply for only one region.
Website for reporting misconduct:  
www.InternationalMedicalCorps.ethicspoint.com. Please do not submit your CV or application to this website, it will not be considered for review
WARNING: Do not to pay any money to get a job. Please report fraudulent jobs to info@newjobsethiopia.com