CONTENT & PRODUCTION EXECUTIVE
Description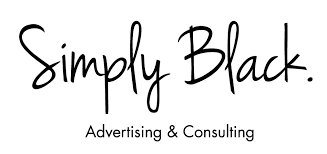 Brief description
The position of Content Executive consists of developing creative assets for company clients and coordinating with 3rd party content producers
Tasks
Adhere to all company policies, procedures and business ethics codes and ensure that they are communicated and implemented within the team.
Reporting to the Account Manager, the Content Executive will remain in close communication with clients to comprehend their design, copywriting, and production needs and specifications
Work with internal and external clients, pitching designs, and understanding client needs.
Responsible for managing for design and production resources.
Lead creative sessions for project kick-offs
Manage multiple projects from concept through completion
Develop creative programs and design concepts that meet the business objectives of the organization/ client and that advance our brand strategy
Establish creative concepts for the entire line of services and programs
Generate multiple concepts for a campaign or project
Work with the account team develop concepts and present to management
Work with internal teams to generate ideas for pitching and proposals
Provide quality control over concepts and projects
Lines of communication
Department: Client Accounts
Reports to: Account Manager
Job Requirements
Qualifications and requirements
Experience working in the advertising industry is a requirement.
College/University Degree in a related field preferred
Minimum of 3 years' experience in advertising with supervisory responsibilities.
Energy, enthusiasm and the ability to work under pressure to meet deadlines and demanding targets.
Strong deal closing and negotiation skills.
High level of analytical and organizational skills, and excellent attention to detail..
Creativity, initiative combined with commercial awareness.
Real understanding of print and web advertising opportunities.
Strong interpersonal and intercultural skills and ability to work effectively with individuals at all levels of an organisation in a participatory way.
Understanding of and commitment to capacity development and skills transfer activities.
In addition to all the "soft" people skills, the Account Executive must be extremely organized, particularly if they have several clients to manage simultaneously.
Demonstrated experience and capacity to provide colleagues with supportive advice and strengthening through mentoring and modeling.
Must be able to pass a background check to include a 7-year criminal & employer history reference check
Self-educator and motivator
Must have skills in research and development of operating policies and procedures
Language Skills: Since English is the language of aviation, must be able to read, write and speak the English language fluently. Other language capability is a benefit and a hiring consideration. Ability to read, analyze, and interpret general business periodicals, professional journals, technical procedures, or governmental regulations. Must be able to research technical subjects and develop operational policies and procedures.. Must have the ability to effectively present information and respond to questions from groups of managers, clients, customers, and the general public in person.
Reasoning Ability: Ability to solve technical and practical problems and deal with a variety of intangibles in situations where only limited communication, support, information and access exists. Ability to interpret a variety of instructions furnished in written, oral, diagram, or schedule form.
Computer Skills: Must be have good computer skills and be proficient in the use of systems to complete correspondence, documents, spreadsheets and presentations, such as Microsoft Outlook and Office; Word, Excel and PowerPoint, Adobe Acrobat.
Competencies (in order of importance):
To perform this job successfully, an individual must be able to perform each essential duty satisfactorily. The requirements listed below are representative of the knowledge, skill, and/or ability required. To perform this job successfully, an individual should demonstrate the following competencies:
Adaptability – Adapts to change in the work environment, manages competing demands; ability to work calmly and efficiently under pressure; accepts criticism and feedback; flexibility - changes approach and methods to best fit the situation and responds well and copes well with change; positive and pro-active outlook.
Initiative – Volunteers readily; undertakes self-development activities; seeks increased responsibilities; asks for help when needed.
Job Knowledge – Competent in required job skills and knowledge; exhibits ability to learn and apply new skills; keeps technical skills up to date; requires minimal supervision; displays understanding of how job relates to others; uses resources effectively; skillful in researching resources for developing operating policies and procedures.
Communications – Expresses ideas and thoughts verbally; expresses ideas and thoughts in written form; exhibits good listening and comprehension; keeps others adequately informed; selects and uses appropriate communications methods.
Planning/Organizing – Prioritizes and plans work activities; meets deadlines and uses time efficiently; plans for additional resources; integrates changes smoothly; sets goals and objectives and achieves them; meets commitments.
Quality – Demonstrates accuracy and thoroughness; displays commitment to excellence; looks for ways to improve and promote quality; applies feedback to improve performance; monitors own work to ensure quality; follows instructions and procedures; works in a systematic and methodical way.
Problem Solving – Identifies problems in a timely manner; gathers and analyzes information skillfully; develops alternative solutions; resolves problems in early stages.
Teamwork – Balances team and individual responsibilities; exhibits objectively and openness to others view; gives and welcomes feedback; contributes to building a positive team spirit; puts success of team above own interests; works well with colleagues and helps other people out; consults others and listens to other people's point of view; shows empathy
Customer Service – Displays courtesy and sensitivity; manages difficult or emotional customer situations; meets commitments; responds promptly to customer needs; solicits customer feedback to improve service; puts customer needs at the heart of what they do (internal and external customers); looks for ways to resolve complaints to both parties' benefit; goes the extra mile; listens well to customer needs.
Safety and Security – Observes safety and security procedures; determines appropriate actions beyond guidelines; uses equipment and material properly; reports potentially unsafe conditions; keeps work areas free of recognized hazards
Judgment – Displays willing to make independent decisions; exhibits sound and accurate judgment; supports and explains reasoning for decisions; includes appropriate people in decisions making process; makes timely decisions; upholds ethics and values.
Cost Consciousness – Works within approved budget; conserves organizational resources; develops and implements cost saving measures; prepares accurate and timely budgets; reconciles invoices in a timely manner; fully aware of the need to balance excellent customer service with the need to keep costs to a minimum
Leadership – Motivate team members to participate and deliver known expectations; inspires others to seek creative solutions and alternatives
Applying Instructions
Interested and qualified applicant should apply through the email below
WARNING: Do not to pay any money to get a job. Please report fraudulent jobs to info@newjobsethiopia.com