Description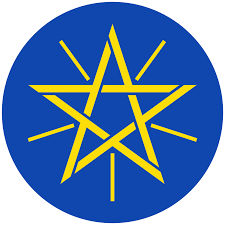 Background
The Government of the Federal Democratic Republic of Ethiopia has received financing from the World Bank towards the cost of the Expressway Development Support Project (P148850)Component 3: Road Safety and Institutional Development Support to the Transport Sector and intends to apply part of the proceeds for individual consultancy services. The service is to contribute to the overall objective of the component 3: Road safety and Institutional Development support to the transport sector.
Road Safety and Institutional Development Support to the Transport Sector is one of the three components of the Expressway Development Support Project aimed to provide, through its sub-component 3(a), support to the implementation of the Road Safety through "the Safe System" approach, and through its sub-component 3(b), support to strengthen the policy, planning and monitoring functions of MoT.
Part of the activities that will be supported under the Road Safety and Institutional Development support project is to assist NRSC office with expansion of its current and future organizational structure, by defining roles and responsibilities of staff during its expansion to its full staff compliment and during the transformation to any lead agency subsequently established. Under the provision of this activity, the MoT has conclude to develop a Road Safety Project Office (RSPO) to provide support to the existing NRSC office to achieve the delegated responsibilities.
Road Safety Project office Objectives (RSPO)
The purpose of RSPO is to engage a team of road safety technical experts to provide consulting and technical services towards sustainable execution and operations of the NRSC office as a lead road safety agency in Ethiopia by achieving NRSC goals as per the vision of MoT; training NRSC office's existing and prospective staff, regarding the routine activities of a lead road safety agency, by knowledge transfer and experience sharing activities; successfully completing the detailed tasks of the RSPO in association with the NRSC office staff; andprogressing towards effective and efficient transfer of knowledge and skills from the RSPO experts/ specialists to the NRSC staff so as to achieve sustainable future operations of the NRSC office.
Hence, RSPO is expected to support the NRSC office, as its consulting arm, has been devised to improve the NRSC office performance.
Scope of the work includes but not limited to the following:-
The overall scope of the service is to provide support and assist NRSC with the development and execution of RSPO based on the detailed approach, the NRSC/ NRSC office shall be able to achieve the goals and objectives as per the vision of the Ministry of Transport (MoT).
Therefore, tasks that RSPO needs to perform on regular and programmed basis to lead road safety improvements in Ethiopia are as follows:
The successful implementation of 5 pillars of the UN decade action plan.
Accession of Tripartite Transport and Transit Facilitation Program (TTTFP).
Accession of UN road safety conventions.
Implementation strategies for the Sustainable Development Goals (SDG) 3.2 and 11.6.
Research based accident control management system.
Development of accident data collection and management system.
Development of road safety related laws, regulations, procedures, protocols and standards.
Provision of project management strategies and technical services such as GIS and AutoCAD.
Design, develop and implement road safety awareness programs through print media, electronic media and social media.
Develop strategies customized to local environment to manage and mitigate accidents by adoption of: "vision zero" or "safer roads" … etc.;
Identification of black spots/segments and development of road safety interventions.
Road safety related capacity building initiatives.
Other Ministry of Transport assignment.
Professional Qualifications and required experience of RSPO staff
The Road safety and Institutional Development support to the transport sector project, under the Ministry of Transport wants to recruit the RSPO expertise in the following disciplines:
JOB REQUIREMENT
Minimum Qualification
Masters-in, Civil Engineering, Transport Planning, Traffic Engineering or relevant field, PhD degree shall be considered as an advantage.
PhD/MSc/MA/BSC/BA
Experience (Min. Number of Years): 8/10/12
Duties and Responsibilities:
 Manage NRSC project office activities by creating budgets and work plans and delineates the workflow between staff members along with the provision of necessary technical assistance.
Monitor and evaluate the works carried out by the office and ensure compliance with time and quality standards.
Identify the staff training needs, facilitate trainings, and conduct post training reviews.
Provide technical lead in the preparation/ updating/ implementation of National Road Safety Policy (NRSP) and National Road Safety Strategy (NRSS).
Coordinate with the regional and local stakeholders to draw attention to the problems encountered on rural and urban road transport and land use, and share experiences and identify solutions.
Other Ministry of Transport assignment.
Interested applicants are invited to send their applications with non-returnable CV and copies of relevant documents though the address below.
Terms & Conditions of Contract:
One year contract, with a possible extension during the life time of the project subject to satisfactory   performance.
Start date: Immediate availability is essential
Remuneration: Negotiable& Dependent on qualifications and experience
Location: Based in Addis Ababa with frequent travel to regions and cities.
Applying Instructions
Applicants may request further information from the address below during office hours: 8:30a.m -12:00am and 1:30p.m -5:00p.m from Monday to Thursday, and   8:30a.m. -11:30a.m and 1:30p.m -5:00p.m on Friday.
Applications must be delivered to the address below not later than August 26, 2020; 3:00P.M.
Ministry of Transport
E-mail:[email protected] , Tel:-251-115252042
Physical Address: Human Resources Directorate, 4th Floor, Opposite to National Post Office, P.O. Box: 1238, Churchill Street, Addis Ababa, Ethiopia.
WARNING: Do not to pay any money to get a job. Please report fraudulent jobs to info@newjobsethiopia.com