Country Safety Coordinator
Description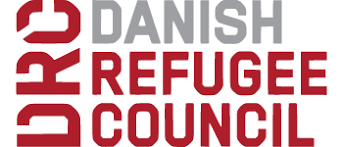 The Danish Refugee Council (DRC), an international non-governmental organization (NGO), has been providing relief and development services in the Horn of Africa since 1997. DRC promotes and supports solutions to the problems faced by refugees, internally displaced people (IDPs), and migrants. The organization has offices across the region, and has been operational in Ethiopia since 2009.  With funding from bilateral and multilateral donors, DRC is currently implementing a range of activities across Ethiopia and Djibouti, including WASH and shelter provision, child and youth protection, gender based violence response, awareness-raising of migration risks, protection monitoring of migration routes, and livelihoods support for returning migrants or those at-risk of migration.
OVERALL PURPOSE OF THE JOB
DRC is recruiting for a highly qualified Country Safety Coordinator to lead DRC's overall safety management and access support across the large and diverse humanitarian operation in Ethiopia and Djibouti.  The Country Safety Coordinator is responsible for enabling DRC to safely reach some of the most vulnerable populations in need of humanitarian assistance.
The Country Safety Coordinator (CSC) is responsible for ensuring the proper application of DRC's Safety Risk Management System (SRMS) and Global Safety Policy. The Country Safety Coordinator, in close cooperation with Senior Management Team and Field Safety Focal Points, is responsible for managing known and unknown safety risks, leading on day to day safety management, advising on risk thresholds, managing critical incidents, supporting with access issues and ensuring the operational resilience of the DRC Ethiopia and Djibouti programme.  The Country Safety Coordinator provides technical support and coordination to DRC Safety Focal Points in the field, including the Extended Senior Management Team.
DUTIES AND RESPONSIBILITIES
Safety Management and Policy:
Ensure internal compliance with DRC's global security policy, risk management system and code of conduct. This will involve the support of others through the safety risk assessment (SRA) process and support the implementation of qualitative and quantitative mitigation measures.
Manage the Safety Level System (SLS) for field sites, and ensure that the Safety Improvement Plans (SIP) are in place and actioned to achieve 90% compliance with Minimum Operating Safety Standards (MOSS).
Review Safety Risk Assessments (SRA) and SIP for all field sites on at least a quarterly basis.
Work with programme staff and the Grants Manager to ensure that safety is adequately budgeted for in grants, and support proposal development and donor reporting requirements where applicable.
Act as the focal point for the procurement of safety-related equipment, facilities, and other resources.
Manage the Country Office safety budget and advise all area offices on safety related budgets in the field.
Risk Management:
Identify actual, perceived and foreseeable risks and define risk thresholds in order to maintain programme continuity while enhancing operational resilience through robust security and risk management.
Lead the development and production of contextualized risk management measures policy, protocols and procedures in close collaboration with field teams and management.
Support enhanced safe humanitarian access:
Facilitate programme access and continuity through the provision of timely, quality and informed advice.
Maintain relevant safety documentation, data and records (safety incident tracking, maps, etc.)
Produce, weekly and quarterly security analysis/reports (including ad hoc safety advisories, daily updates, weekly summaries and monthly trend analysis).
Safety training and support:
Create and deliver high quality security trainings (e.g. Personal Safety Awareness Training) that reach a maximum number of national and international staff.
Ensure that safety training records are maintain for all DRC staff in the field and Country Office. Facilitate where required specialist training (e.g. basic and trauma first aid, incident management training, family liaison officer training).
Develop and facilitate workshops for security managers, heads of departments and other key staff.
Mentor and provide technical supervision to safety focal points and other staff with safety management responsibilities, including the national Security Manager and guards.
Critical incidents:
Coordinate with the RO/HQ Crisis Management Team (CMT) when needed, and take part in the Country Incident Management Team (IMT).
Other:
Any other duties as directed by the Head of Support Services or the Country Director, who has the lead on safety for DRC in Ethiopia and Djibouti.
All DRC roles require the post-holder to master DRC's core competencies:
Striving for excellence: You focus on reaching results while ensuring an efficient process.
Collaborating: You involve relevant parties and encourage feedback.
Taking the lead: You take ownership and initiative while aiming for innovation.
Communicating: You listen and speak effectively and honestly.
 Demonstrating integrity: You act in line with our vision and values.
Job Requirements
A degree in a relevant field, or equivalent experience.
·        At least 3 years' experience working with NGOs and/or international agencies on similar duties.
Minimum 3 years as Security Coordinator (or similar) for an NGO or equivalent in an evolving context.
Proven experience in context/security analysis and advising humanitarian personnel.
Experience in developing and updating SOPs, contingency plans, and other risk assessment and management documents and tools.
Proven in-country experience liaising with UN missions or agencies.
Proven experience in incident/crisis management.
Experience in conducting safety training for international and national staff, and experience of capacity building.
Fluent English, and strong interpersonal, communication, and networking skills.
Proven ability to prioritize tasks and meet deadlines under pressure.
Computer literate, able to use common software packages.
Be able to diffuse tension and remain calm at all times and particularly following an incident.
Be able to encourage, motivate, and guide team members to approach safety and security issues with confidence especially during crises.
Be flexible to travel at short notice to difficult and risky areas.
Proven ability to work effectively with minimal supervision.
Applying Instructions
Interested candidates who meet the required qualifications and experience are invited to submit updated CV and cover letter explaining their motivation and why they are suited for the post.
We only accept applications sent via our online-application form on www.drc.ngo under Vacancies.
Please note that we receive applications up to October 28, 2020.
For general information about the Danish Refugee Council, please consult www.drc.ngo.
Gender Equality: DRC is committed to achieving gender parity in staffing at all levels. In light of this, women candidates are particularly encouraged to apply to bridge the gender gap.
Equal Opportunities: DRC is an equal opportunity employer. We value diversity and we are committed to creating an inclusive environment based on mutual respect for all employees. We do not discriminate on the basis of age, sex, disability status, religion, ethnic origin, colour, race, marital status or other protected characteristics
We encourage only qualified Ethiopian Nationals to apply. DRC considers all applicants based on merit.