COVID-19 Researcher Coordinator
Description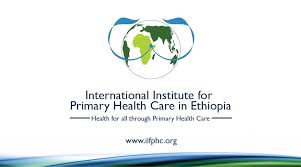 Background
Ethiopian Public Health Institute (EPHI) is a technical arm of the Federal Ministry of Health of Ethiopia responsible in conducting research in health and nutrition, managing public health emergency and providing reference laboratory service. Currently the Institute is leading COVID-19 preparedness and responses activities in collaboration with other organization. The research directorates of the Institute are closely working with emergency operation center to make all program decision evidence based.
The world Health organization (WHO) declared COVID-19 as a pandemic on 30 January 2020. The COVID19 is caused by a novel (new) Coronavirus, a new RNA virus, with similarity to a coronavirus usually seen in bats. The disease is also known as SARS-CoV-2. This novel virus causes clinical problems ranging from a mild flu-like illness to an overwhelming, often fatal, Severe Acute Respiratory Syndrome (SARS). As the disease is new there are a lot of unknows about it and research teams around the worldwide are working hard to understand the virus, its biology and the associated disease. Many are also working towards the identification and production of effective treatments and vaccines. Since the first case identified on February 12, there are 29 cases so far in Ethiopia. The country is proactive and making the necessary preparation to fight against COVID 19 transmission. However, due to the epidemiology nature of the disease, transmission, and contextual factors, the health system readiness and our Public health emergency management (PHEM) system, there will be a challenge in the management of this pandemic.
Thus, in addition to the country's current emergency response, there is a need to make different decisions based on evidence reinforce to establish a research and technology transfer steering committee for COVID 19. The committee member composed of various disciple and senior experts.  Therefore, a research and technology transfer steering committee established at the Ethiopian Public Health Institute (EPHI) intending to generate evidence related to COVID-19 to inform the country and the globe on the coronavirus pandemic current responses and to put a recommendation for a better response for similar problems in the future. Research areas include issues related to Epidemiological, Diagnostic, Ant-body testing, health systems, Immunological and virologic, clinical trials and case management. In view of this, EPHI would like to recruit a research coordinator who will support steering committee work. The incumbent will closely work, facilitate, and liaise with relevant stakeholders in government and beyond in COVID-19 and other related research work that contribute to research activities in the Institute.
Job Description 
Coordinate research projects
Technically lead activities planning, monitoring, and evaluating of progresses
Participate in collecting, reviewing, archiving of primary and secondary data relevant to research projects
Liaise with EPHI research directorate/units
Map partners (who is doing what), compile outputs of COVID-19 related research activities
Provide support to write manuscripts, technical reports from research findings
Produce policy briefs from rigorous systematic reviews, in-depth analysis of studies etc.
Network with ministry of health, regional health bureaus and partners
Support other Operations Researches and related activities as needed
Monitoring and Reporting
The consultant will work from EPHI which will arrange for workstation; and report to Deputy Director Generals, Research directorates Progress will be monitored including through periodic briefs/updates. S/he will also provide end-assignment briefing to the Research steering committee.
Remuneration
The consultant will be engaged for a total of 2 months with possible extension upon getting additional funding 
Duration of Contract: 2 Months
Reporting to: DG/DDG/EPHI IIfPHC-E.
Job Requirements
Requirements
Education
Graduate degree such as MD, MSC, or PhD in health, epidemiology, public health or public health/Applied human Nutrition from a recognized academic institution.
Specialized training in research methods, public health systems or related is an advantage.
Experiences
The incumbent must have experience of at least five years in research work with published articles (Minimum of 3 recent publication) in recognized scientific journals. Hands on experience in designing research tools, training, and supervising research teams; preferably in research institutions is an asset.
Desired Competencies 
Ability to coordinate activities in research and/or academic and public health institutes
Ability to conceptualize, devise and lead research, research strategies/ research themes
Demonstrated experience in writing research proposals and protocols; designing tools; and conducting interviews, focus group discussions
Be familiar with local and international research ethics
Be able to use statistical software such as Stata, SPSS, R or SAS etc.
Demonstrated research communication and interpersonal communication skills
Experience working with existing health policies, strategies and plans of the country
Ability to coordinate research workshops and conferences
Ability to develop evidence use tracking mechanisms at national and regional levels
Ability in disseminating research findings with different; publication, policy briefs
Applying Instructions
WARNING: Do not to pay any money to get a job. Please report fraudulent jobs to info@newjobsethiopia.com